In case you haven't noticed, July is so yesterday already.
Harper's Bazaar teases their August 2015 issue starring Black Swan actress Natalie Portman on the cover. The interview tackles what's been keeping the actress busy which include her family and future projects.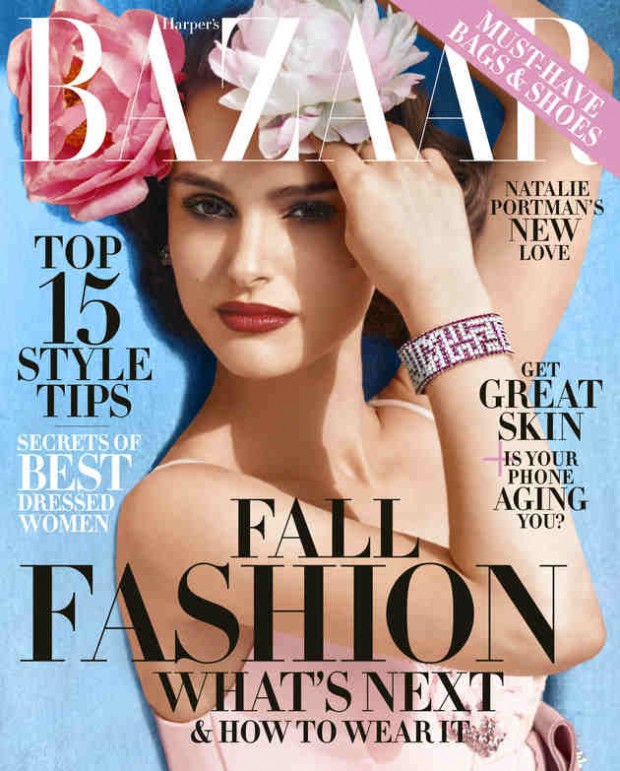 Clad in a delicate pink Prada dress and some serious bling from Harry Winston, Natalie sends a postcard from her picturesque life.  This is accompanied by a teaser interview where she talks about life in Paris with her husband, Benjamin Millepied who is the director of the Paris Opera Ballet and their son Aleph. "It's magical," Natalie says simply.
The interview also talks about her upcoming film releases. The first being Jane's Got a Gun where she co-stars with Ewan McGregor and Joel Edgerton. On the other hand, the Cannes Film Festival hit, A Tale of Love and Darkness, is also set to be released in theaters later within the year. The film is Natalie's first foray as a director and screenplay writer.
Apart from that, Natalie talks about asking parenting tips from Cate Blanchett, her co-star in another film she's working on.  She also changes the conversation a little bit as she's drawn to talk about life as a wife and mother amid the #AskHerMore trend. "Most men I know are dealing with the same issues. Maybe those questions need to be asked of men too. Maybe the men need better questions," speculates the star.
The August 2015 issue of Harper's Bazaar will hit newsstands on July 21.
[
Harper's Bazaar
]
Photo courtesy of Harper's Bazaar