A great poet by the name of Andre 3000 once asked, "What's cooler than being cool?" In this infernal heat, the answer is, obviously, "Ice cold!"
The rainy season may soon be upon us, but even the drizzles that have arrived in fits and starts haven't done much to cool down the movable sauna that is Manila. So while we patiently wait for the showers to come upon us, take a rain check on your usual beverages of choice and cool down with these mixes.
All you need to do, basically, is take your favorite drink, add ice, then shake the whole thing like a Polaroid picture. Enjoy.
Iced Coffee with Coconut Water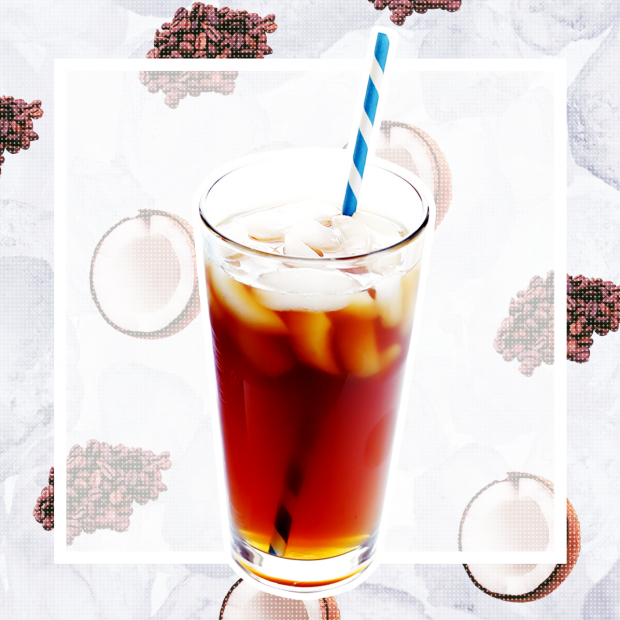 Coffee is notorious for being a diuretic—it dehydrates you. So when we came across this nifty recipe for coffee that hydrates by Gimme Some Oven, we had to give it a try.
Ingredients
1 cup coconut water
1 cup coarsely ground coffee beans
4 cups cold filtered water
Ice
Preparation
Before everything, you need to make cold brew coffee.
1. Take your coffee grounds (we like Kape Maria) and combine with water in a large glass bowl. You may also opt to use coconut water for this step, which will result in a sweeter blend. Refrigerate for 12 to 24 hours.
2. After refrigeration, take a second bowl and some cheesecloth. Pour your coffee into the second bowl, and use your cheesecloth to strain the grounds. Discard grounds (you can use them as compost or a body scrub).
3. Pour the cold brew coffee concentrate in a glass of ice. Add coconut water, like Vita Coco. You can do a 1:2 or 1:3 ratio of coconut to coffee concentrate, depending on your preference. Store the remaining coffee concentrate in the fridge for up to a week.
Freshly Brewed Iced Tea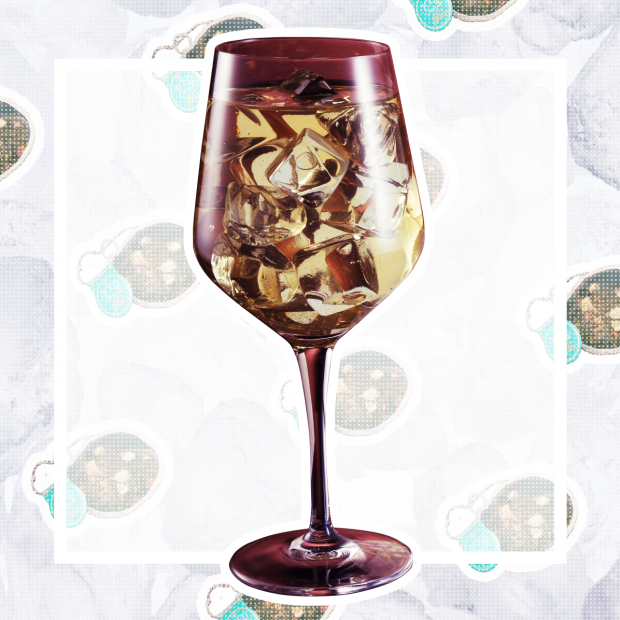 The next time you have guests over at the house, do them a favor and whip up a carafe of iced tea brewed from teabags. However, take note: There are certain types of tea bags specifically made for brewing iced tea. Just make sure to get the right ones for this recipe.
Ingredients
1 teabag
1 liter of filtered water
Ice
Agave syrup to taste
Preparation
1. Place your teabag in a glass pitcher. TWG makes tea bags containing 7.5 grams of whole leaf tea, which are perfect for a large carafe. (We recommend the Moroccan Mint flavor!)
2. Add 1 liter of pure filtered water at room temperature.
3. Refrigerate for 12 hours.
4. Remove teabag and stir. Add agave syrup, depending on how sweet you you're your tea.
5. Serve in glasses filled to the brim with ice.
Iced Cognac Ginger Ale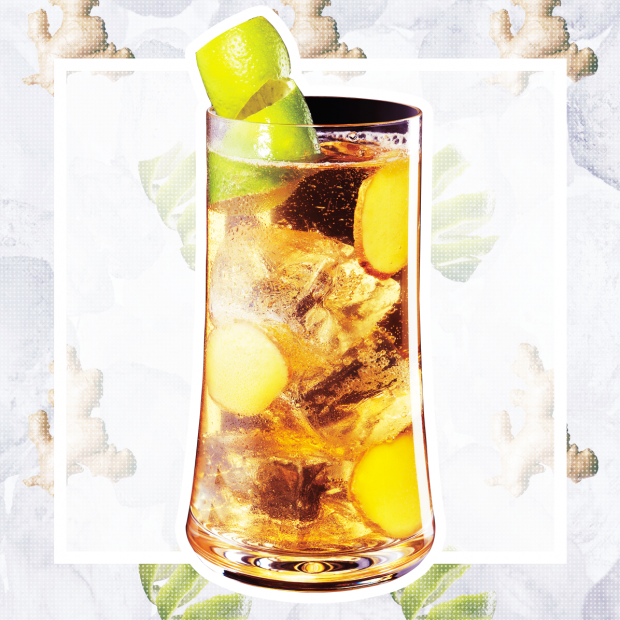 At the end of the day, kick back with a nice cocktail. This concoction may taste refreshing, but it's got a legit kick. The ice offsets the heat of the cognac and the spice of the ginger ale.
Ingredients
1 ½ oz. parts cognac
3 ½ oz. parts ginger ale
Preparation
1. Add the ingredients in an ice-filled highball. For the cognac, try Hennessy VSOP, and for the ginger ale, try Stanford & Shaw Brewing Co.
2. Stir for a few seconds using a bar spoon.
3. Garnish with a lime wedge and enjoy.
Collages by Dorothy Guya