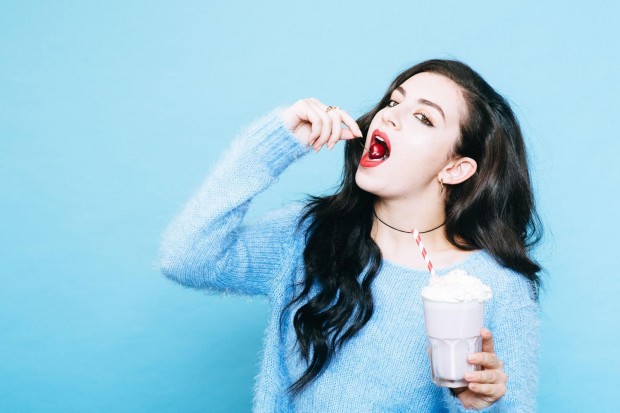 Tampons haven't quite caught on with our menstrual pad-loving market, but what if celebrities started making them? Jessica Alba has her own brand of diapers, so it wouldn't be much of a stretch for Charlie XCX to come up with her own brand of tampons, right?
In an interview with MTV News, she revealed her secret desire to create vagina plugs with cheeky writing on them. "I really wanted to make tampon merch," she said. "That was a dream of mine for a really long time—to have tampons that say 'Sucker' on the side and 'Pussy Power' on the box. But it's a health issue if someone's going to put it in their vagina."
Clearly.
The idea was sparked by the Riot Grrl days when Donita Sparks of L7 would throw her used(!) tampons at the audience. Kind of like how Harry Styles might throw a towel with his sweat at a horde of screaming fans, but with, you know, blood.
For now, Charli is content with fans throwing their unused(!) tampons at her. "I get tampons thrown onstage as well [as bras and panties]," she told Nylon. "Not used. They're clean, but there's gonna be a used one at one point, and I'm ready for it."
Maybe Gwyneth can make her own brand of cashmere toilet paper next.