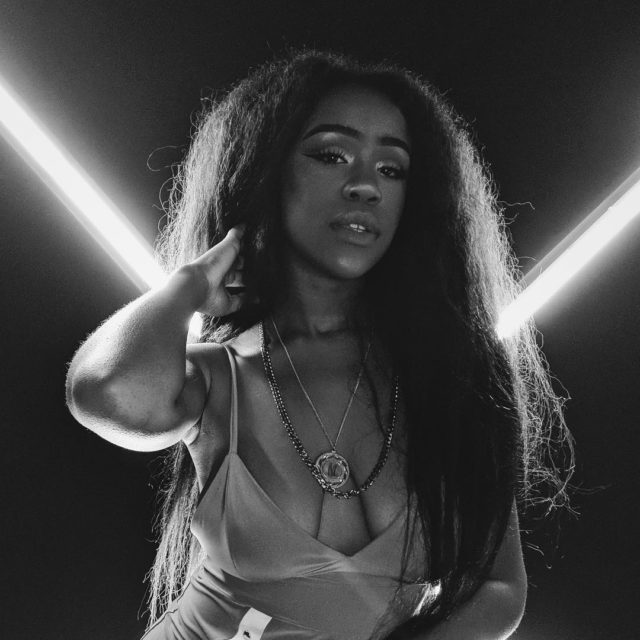 In body positivity news, one woman has taken it upon herself to start a #SaggyBoobsMatter movement. British blogger Chidera Eggerue started using the hashtag on Twitter to encourage women to love their body and show that boobs come in different shapes and sizes.
#SAGGYBOOBSMATTER ? pic.twitter.com/jCMQeSPjiq

— THE SLUMFLOWER (@theslumflower) February 1, 2018

Speaking with BuzzFeed News, Chidera opened up about not being represented and the struggle she went through as a kid. "A lack of representation of saggy-looking boobs when I used to go bra shopping in M&S [as a young teenager] made me realize that something is wrong with the way the world views women's bodies."
She went on to explain what triggered her to accept her body the way it is. "It was so bad that at that age I had already decided that I'd get a boob job once I get my first job at 18. I reached 18 and didn't get a job, let alone a boob job, so I continued self-loathing until I reached 19 and became tired of feeling like a stranger in my own body. I decided I'd had enough and made the choice to stop wearing a bra."
Now, at 23 years old, she's comfortable with her body and wants to start a conversation with other women, using herself as an example. Ever since she started the Saggy Boobs Matter movement, women have been tweeting photos, going braless and loving their body.
#SaggyBoobsMatter is encouraging women to rock their boobs just the way they are https://t.co/EmAs4qaZu5 @theslumflower pic.twitter.com/5ugrJrvjMD

— xoNecole (@xonecole) February 5, 2018
#SAGGYBOOBSMATTER | im here for it. ? pic.twitter.com/6FrRXMFV3c

— g. ? (@gemia_j) January 23, 2018
Word on the street is that #SaggyBoobsMatter ?? ( I was literally NEVER gonna post these, till @theslumflower) pic.twitter.com/ELPe2Sb275

— Jill Pott (@Just_AJustice) February 4, 2018

Take it from Chidera, ladies, love your body! Saggy boobs and all.
Photo courtesy of Chidera Eggerue's Instagram account
Follow Preen on Facebook, Instagram, Twitter, Snapchat, and Viber
Related stories:
Why Are People So Obsessed With 'Boob Shaming'?
Let Go of the #Fitspo: The Best Soundbites from Preen Session on Body Positivity
Here's How You Can Have a Happy Relationship with Your Body
How This Artist Is Celebrating Stretch Marks and Menstruation Through Rainbow Colors