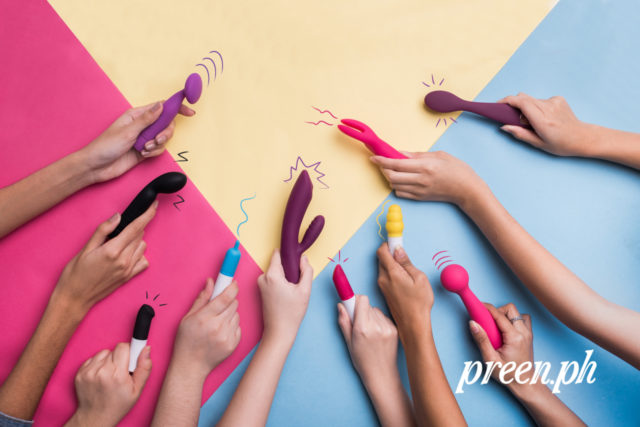 This column may contain strong language, sexual content, adult humor, and other themes that may not be suitable for minors. Parental guidance is strongly advised.
"When it comes to procreation, men are essential, but for pleasure, not necessary," said Diana Prince in Wonder Woman. The scene may be seen as a subtle hint that the heroine had sexual encounters with the women of Themyscira. However, another side of looking at it is that pleasure doesn't always require another person.
Now let's talk about female masturbation. It's a normal act achieve pleasure and it shouldn't be seen as taboo. "We always say that sex toys are actually all about intimacy—with a partner or more importantly, with yourself. They're tools that can help you understand and learn more about yourself," said Arvin Alvarez of adult toy shop Ilya.
That said, we also asked them to recommend starter devices that women can use for their "me-time." They also come in different shapes and sizes depending on your preferences.
Tickler Pocket Toyfriends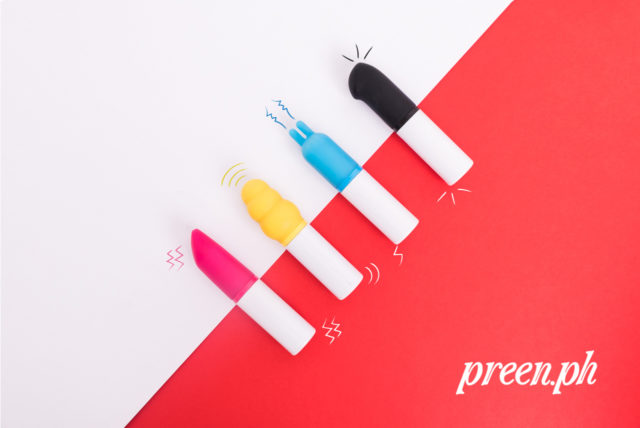 These bullet vibrators (P,1220 each) come in four different designs: Zany (blue rabbit ears), Posh (black with a curved top), Foxy (pink lipstick shape), and Nice (yellow beehive). They're made with waterproof and body-safe silicone, and gives off strong vibrations despite their really compact size. These are also ideal for external simulation.
Tickler Cute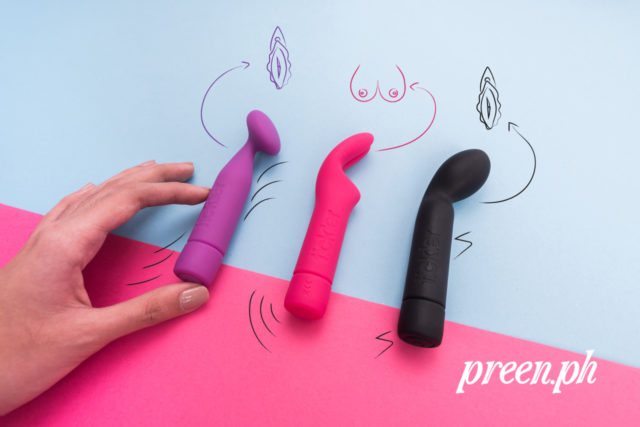 Tickler Cute (P1,850) has a rounded nub on the top, making it an ideal tool for clitoral and G-spot stimulation. You can also control the vibrations depending on how hard you press the button on the bottom.
Tickler Bunny
You can use the Bunny (P1,680) in a variety of ways. It can be a clitoral vibrator or you can use its bendable ears to pinch and stimulate your nipples. The vibrations are also said to be stronger for maximum pleasure, while the Bunny ears will give off a tingling sensation.
Tickler Rebel
Rebel (P1,850) has a rounded nub that's bent at an angle to make it easier to hit the G-spot. It also has a sleek black design that's not intimidating. To use, you just need to press the ON button and you're good to go.
Svakom Keri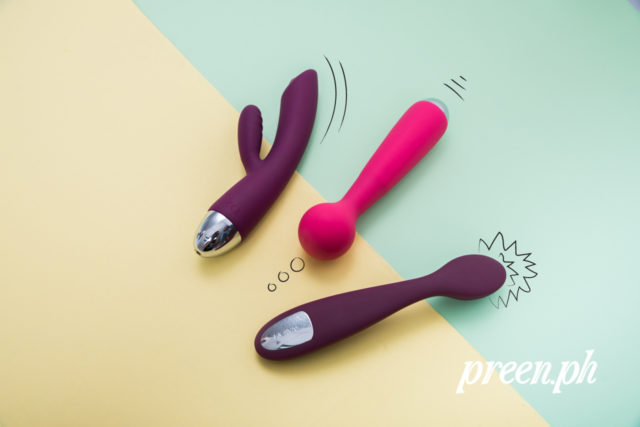 If want to experiment on various vibration modes, the Svakom Keri (P3,960) is for you. It's a slim vibrator with five modes depending on how intense you want it to be. It can also be used externally and internally, and it's rechargeable!
Svakom Mini Emma
Mini Emma (P3,420) is a wand-shaped massager for external stimulation. It also has buttons to increase and decrease intensity, and has an Intelligent Mode that automatically builds up vibrations from gentle to intense while using it.
Svakom Trysta
For something more advanced but still easy to use, try the Svakom Trysta (P5,720). It's a rabbit vibrator, which means it has two arms, that you can use externally and internally at the same time. The longer insertible arm has a built-in rolling bead for the G-spot. While the shorter ribbed arm is used for clitoral stimulation. Plus, Trysta has seven modes with intensities you can increase and decrease, and also controls what kind of vibrations will be distributed to each arm.
Ilya Sex Toy Shop. Located at Unit 2H, 189 Maginhawa Street, Quezon City. Also available to order online.
Photos by Samantha Ong
Assisted by Rica Velez
Art by Lara Intong
Follow Preen on Facebook, Instagram, Twitter, and Viber
Related stories:
Here's How You Can Have a Happy Relationship with Your Body
What Happens When Your Children Discover Your Vibrator?
Ladies, Would You Spend $400 on a Designer Dildo?
New Year's Resolution: Know Your Vagina, Know Your Self