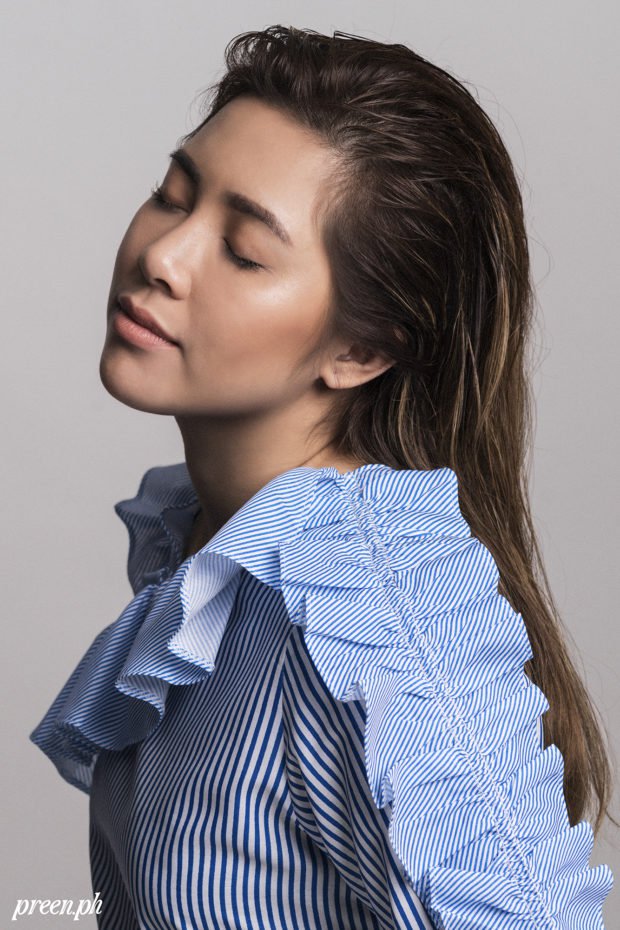 Moira Dela Torre started out doing online covers and commercial jingles. Last night, she had her first solo (sold-out for both nights!) concert at Kia Theatre, and it didn't disappoint fans. Especially with the surprises she had in store for them.
The stage was decorated with trees and autumn leaves, giving it a warm and homey feel. I guess it's a representation of "Tagpuan ni Moira." Or maybe the warm feeling of fans at the show. But according to Moira, it's already a clue to her album's fall theme. You may have noticed the maple leaf on her past social media posts too.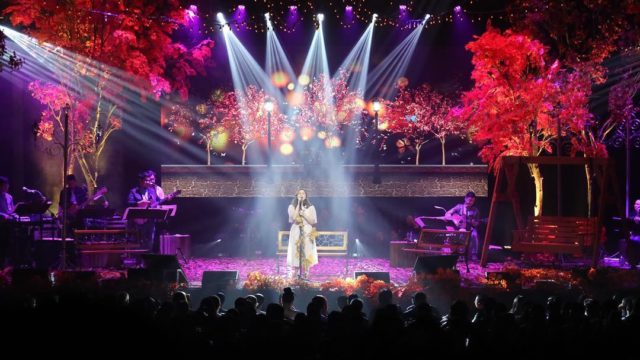 The first surprise that Moira had was her physical album Malaya. She said that it was supposed to be released in March, but they decided to exclusively sell copies during the concert (you better hurry tonight as it gets sold out fast!) before it hits stores next month. As for the digital copy, it'll come out next week, but you can already stream "Tagpuan" on Spotify and iTunes. If you can't get enough, you can also cop Malaya shirts as well as maple leaf pins that's in theme with the concert and her album. So be sure to bring some extra cash!
When you open it, the album sleeve becomes a poster with an exclusive photo of Moira. She told us to look closely and find the words "Season 1" on it. This means that she's releasing a series of albums based on the different seasons. "[They will be] less hugot."
Moira also had special guests perform at her show. These included Richard Poon, Iñigo Pascual, AJ Rafael, Yeng Constantino, and spoken word poetry by Bela Padilla. Of course, Moira's boyfriend Jason Marvin played guitar for her.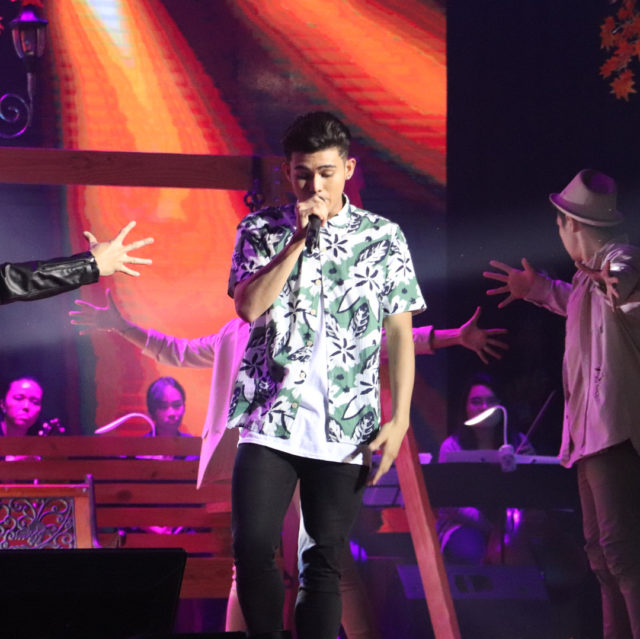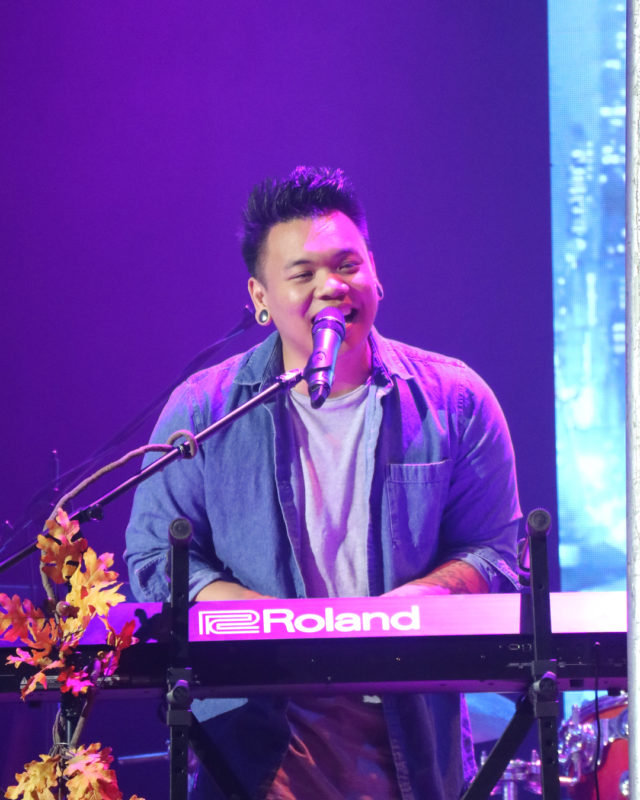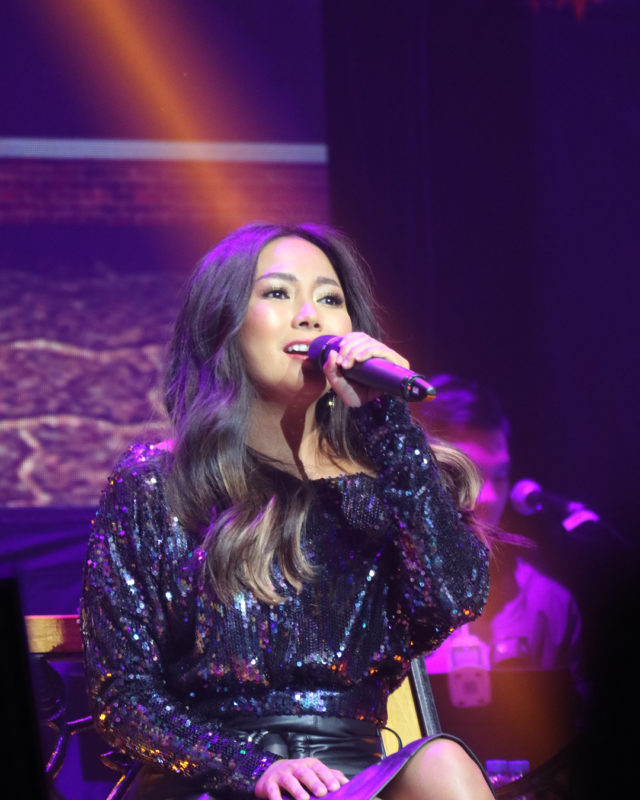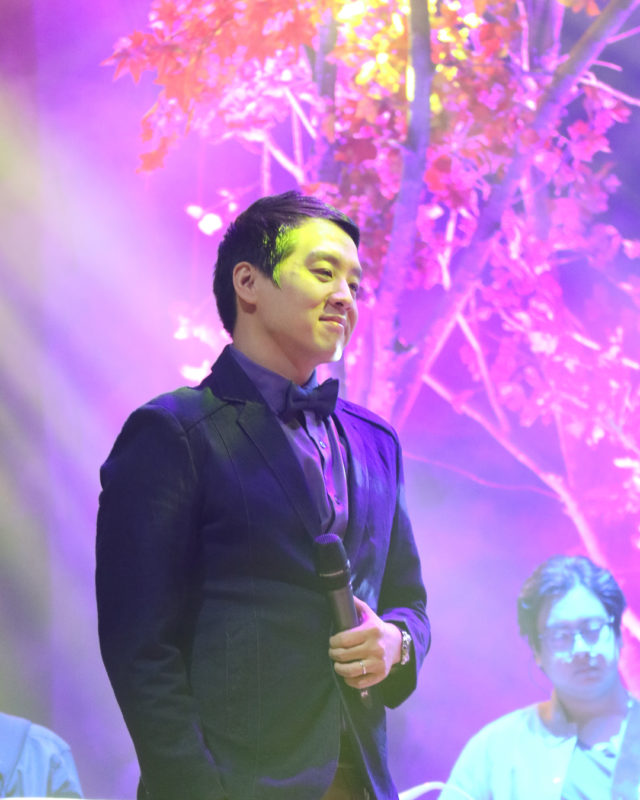 Joshua Garcia and Julia Barretto were also spotted backstage giving Moira a congratulatory hug. Meanwhile, Vice Ganda was seen in the audience.
Supportive Babas! JoshLia with Moira Dela Torre after the concert. 💚 #TagpuanNiMoira #TagpuanSaKia

ⓒ cornerstone pic.twitter.com/V50tGoNgEZ

— P σ ρ σ ყ (@popoy__gonzales) February 17, 2018
Joshua and Julia with Vice Ganda at Moira's Concert ❤️ @BarrettoJulia @iamjoshuagarcia #TagpuanNiMoira pic.twitter.com/L5O31Q7dKo

— LIA (@themainrapper) February 17, 2018
Tonight, Moira will be holding day two of "Tagpuan ni Moira." We weren't told if there will be other surprises (because that will ruin them, duh) but we're sure you can grab a copy of her album when you get there. If you already purchased Malaya, what's your favorite song from it? And from a scale of one to 10, how much tears (happy and/or sad) did you shed?
Photo by RG Medestomas
Follow Preen on Facebook, Instagram, Twitter, and Viber
Related stories:
Read the Touching Story Behind Moira Dela Torre's Latest Single
Where Did Moira Dela Torre Get Inspiration for her Hit Song 'Malaya'?
WATCH: Alex Gonzaga Sings "Perfect" and "Malaya" With Moira Dela Torre
WATCH: The Most Emotional Version of 'Baby Shark' Ever
How Love You to the Stars and Back Singer Moira Dela Torre Made Vice Ganda Cry