It's clear that astrology is becoming popular among millennials recently. Whenever I go on Twitter, there's not a day when I don't see accounts predicting what's in store for people based on their zodiac signs, as well as humorous takes on their personalities. That said, this trend has moved on to makeup.
Since the start of the year, Bite Beauty has been releasing limited-edition lipsticks inspired by the zodiac signs. Their latest dusty peach shade, Pisces, is already making waves in the beauty world and is expected to be sold out like its predecessor Aquarius.
If you want more beauty items inspired by your birth sign, or you just want to collect them because you're fascinated with them, check out our list below.
Makeup Revolution My Sign Complete Eye Base in Taurus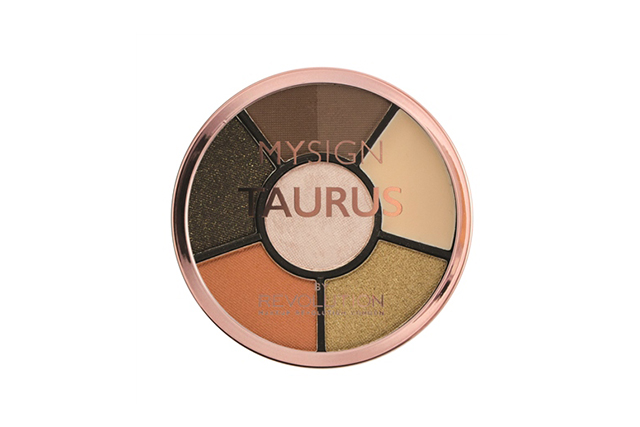 This palette has shades of green and brown that reflect Taurus as an earth sign. There are also lighter shades to prime the eyes and highlight the brow bone. Available online.
OFRA Long Lasting Liquid Lipstick in Aries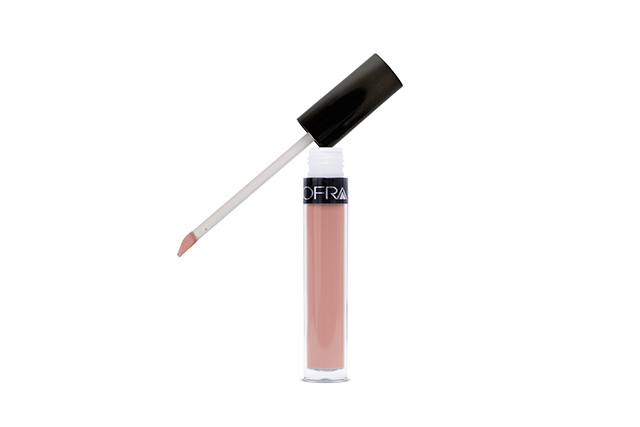 Aries was created in collaboration with beauty vlogger MannyMUA. It's a nude peach shade with a hydrating matte finish, meaning that you'll get a creamy texture on your lips. Available at SM Makati.
NCLA Nail Polish in Capricorn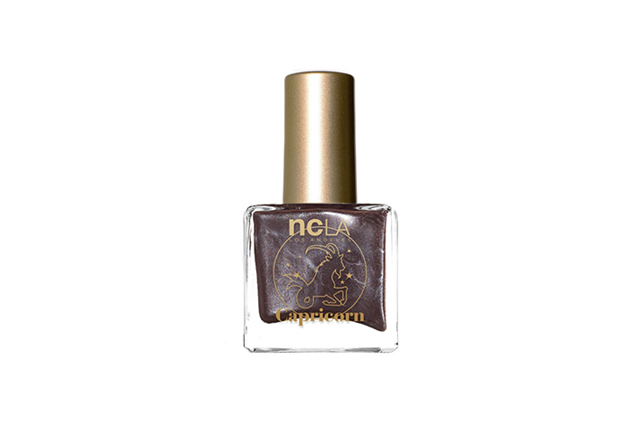 NCLA tried to encapsulate the personalities of people based on their zodiac sign. The results are nail polishes that they would gravitate to. For example, Capricorns are said to be "simple yet sophisticated" which is why the color is a dark gray with fine red glitters. Available online.
ColourPop Lippie Stix in Aquarius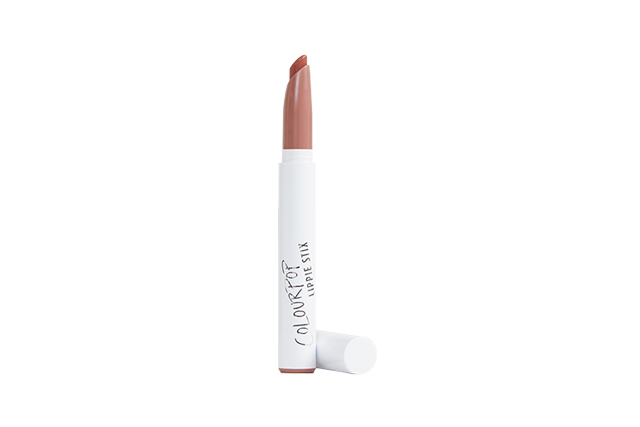 This was made in collaboration with beauty vlogger Kathleen Lights. Aquarius is a soft pink nude shade with a creamy finish. It's also formulated with vitamin E and shea butter for added moisture on the lips. Available online.
Spectrum Collections Star Struck Brush Set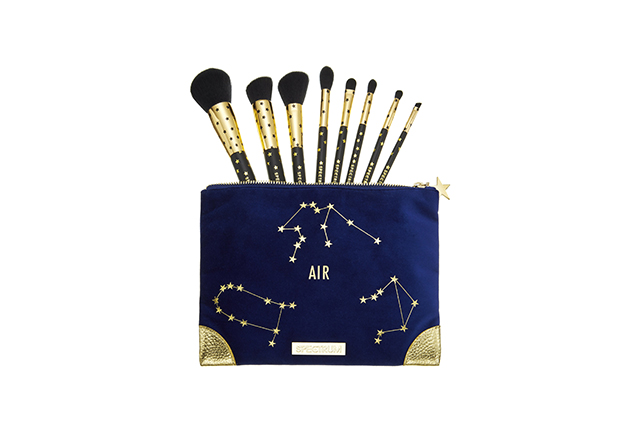 Spectrum came out with starry makeup brushes that come in pouches depending on the zodiac signs' elements. Each pouch comes in different colors and is decorated with the constellations of each sign. Available online.
Art by Lara Intong
Follow Preen on Facebook, Instagram, Twitter, and Viber
Related stories:
What's the Difference Between a Zodiac and a Horoscope?
Battle Mercury In Retrograde With Cosmos-Inspired Makeup
A Quick Guide to Lip Applicators and How They Work Differently
The Only Five Brushes You Need for Every Makeup Look
Limited-Edition Beauty Items to Ring in the Lunar New Year