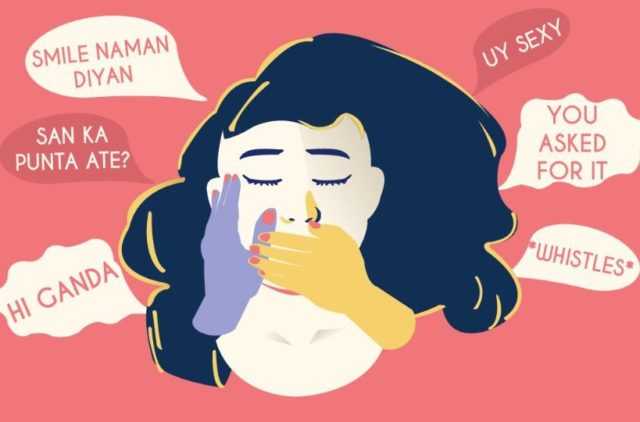 During our previous Preen Sessions, one of the key takeaways was to educate the younger generation on rape culture. They can be as young as elementary students or even those already in college. It's never too late to enlighten them on what's considered as rape and how it can happen to anyone, especially in a time when the #MeToo movement is in full swing.
That's why we're kicking off our first Preen Sessions of 2018 at the De La Salle University with another primer on rape culture. It'll be held on March 9, 4:00 p.m. to 6:30 p.m. at the William Shaw Theatre. If you're interested to join the discussion, here's what you can expect and what you should do before attending.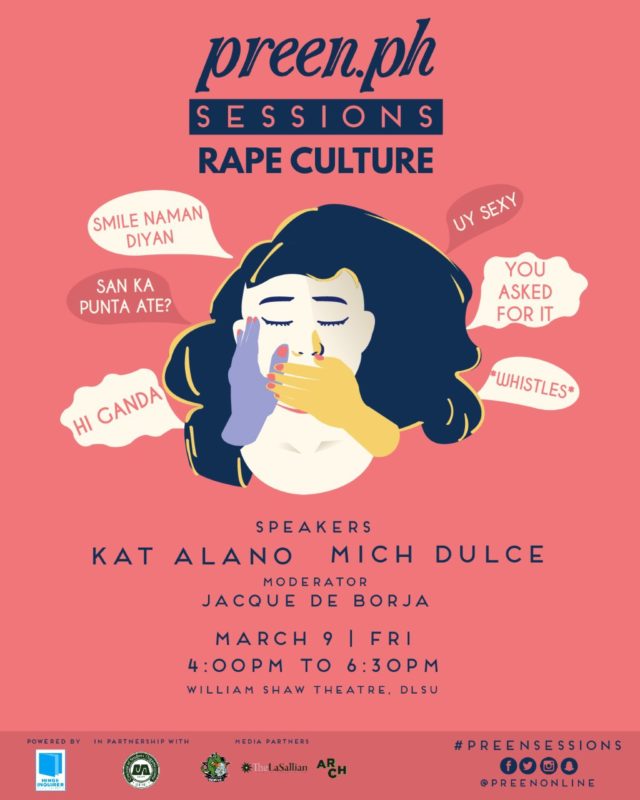 Strong, feminist speakers
For this leg, we've invited host and activist Kat Alano and Grrrl Gang Manila's Mich Dulce to share their insight on the topic. They will mainly tackle how rape culture affects society, and the role that men and women should play in combating it. Pay attention because these ladies have a lot to say and teach everyone around them. (Our managing editor Jacque De Borja will also moderate the talk!)
Feel free to ask important questions
After the talk, there will be a question and answer with both Kat and Mich. Don't be shy, okay?
Pen and paper, ready!
We mean it. You're going to want to jot down notes when you hear quotable quotes and nuggets of wisdom from the speakers.
Gather your friends
We're of the belief that learning new things is much better when your friends are with you. This gives you the opportunity to discuss the topic and share notes during and after the session. They're also helpful when you need a little push during the Q&A portion.
Don't forget to pre-register (!!!)
Preen Sessions is a free event, but you still need to pre-register so you can get a spot inside the venue. Just go to Eventbrite and register, and you're good to go.
That's about it! For more information, you can check out our event page. If you have any questions, feel free to reach out to us as well via social media—@preenonline on Facebook, Twitter, and Instagram. See you there!
Art by Bianca Pilar
Follow Preen on Facebook, Instagram, Twitter, and Viber
Related stories:
Stopping Rape Culture Should Start From Childhood to Mainstream Media
How Rape Culture Starts with Simple Words
The Rise of Sexual Harassment Accusations Is Not a Witch Hunt
Rape Has Nothing to Do With Desire But Everything to Do With Power
7 Ways We Promote Rape Without Realizing It