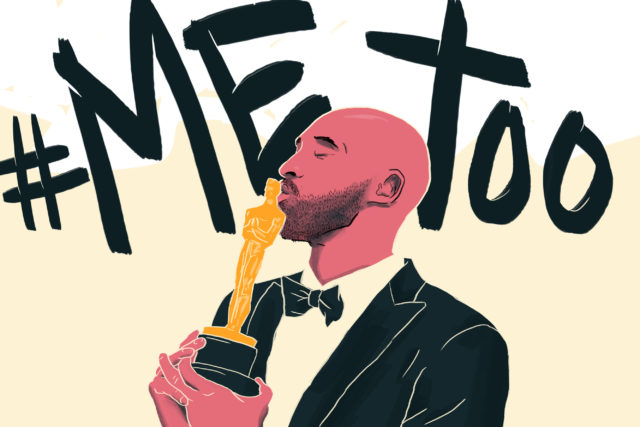 Everyone had high expectations for the 90th Academy Awards to stand up for the victims of sexual assault and harassment. While the celebrities used their voice to speak about the issue during the show, there was still one problem: Kobe Bryant won an Oscar for Best Animated Short.
In 2003, Bryant was accused of raping a 19-year-old woman who was working at the hotel he was staying at. Police records showed that the woman was invited in the basketball star's room and, according to a witness, later came out crying. She allegedly had blood on her underwear and blood was also found on Bryant's shirt.
The case was brought to court but justice wasn't served to the victim, who was subjected to media and public scrutiny over the incident. She later refused to testify, causing the case to be dropped, and Bryant raised a settlement with her. He never even faced her in a civil trial.
What happened is what you would expect: Bryant became a highly popular basketball player; the woman has gone down in history as another alleged rape victim whose voice was never heard. Everything goes back to normal. But is it really?
For an awarding body that promised to uphold new standards of ethics on sexual harassment in the workplace, this is a questionable move. It's like Casey Affleck winning Best Actor all over again—men are given an award despite their past while women are further chastised for the burden they have to carry.
Jezebel noted that there might be a chance that Bryant may have changed his ways since then. But given the landscape of the #MeToo and Time's Up movements, they also raised the question of whether the woman's story would still matter after this Oscar win. "I couldn't help but cry for the woman who is asking herself, right now, if I report him will anything happen to him? And I want to scream because Bryant on that stage, clinging to that golden statue, reminds her and me that the answer, still, is no," Diana Moskovitz wrote.
So, the Academy has not expelled the likes of Roman Polanski, Kevin Spacey, and Bill Cosby. They haven't stripped Woody Allen and Casey Affleck of their awards. And just earlier, they gave Kobe Bryant his first Oscar. When are you going to declare "Time's Up" on these men?
Art by Yayie Motos
Follow Preen on Facebook, Instagram, Twitter, and Viber
Related stories:
Is the Academy Lacking in the Time's Up Movement?
A Really Dodgy Casey Affleck Won an Oscar Today
Who Had the Shortest Oscars Speech This Year?
Our Fashion Awards for This Year's Oscars