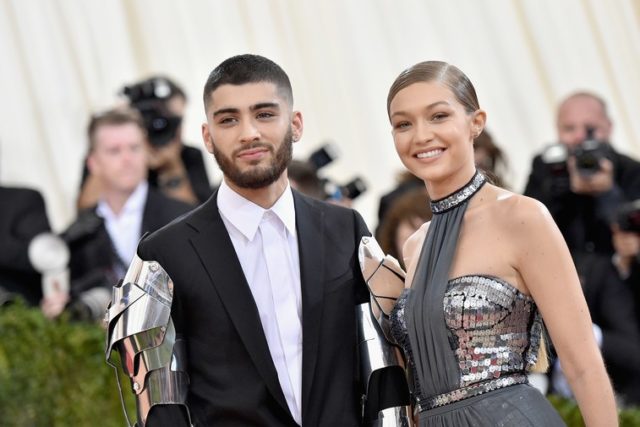 What a way to start this Wednesday morning. After dating for about two years, Zayn Malik and Gigi Hadid announced that they've separated. The two released their statements on Twitter and based on that, it looks like there's no bad blood between them.
"Gigi and I had an incredibly meaningful, loving, and fun relationship and I have a huge amount of respect and adoration for Gigi as a woman and a friend," wrote Zayn. Okay, he made it clear that they're now just friends. "She has such an incredible soul. I'm grateful to all of our fans for respecting this difficult decision and our privacy at this time, we wish this news could have come from us first. We love you all." He was referencing to the British tabloids that broke the story, but fans didn't want to believe it until, of course, the release of these statements to confirm.
— zayn (@zaynmalik) March 13, 2018
"Breakup statements often seem impersonal because there is really no way to put into words what two people experience together over a few years…not only in the relationship, but in life in general," wrote Gigi. "I'm forever grateful for the love, time, and life lessons that Z and I shared. I want nothing but the best for him and will continue to support him as a friend that I have immense respect and love for. As for the future, whatever's meant to be will always be." She also dropped the "f" word, but that last sentence gives you hope that if destiny brings them together again, they can drop the friend label.
— Gigi Hadid (@GiGiHadid) March 13, 2018
The couple did not disclose why they broke up, but we're glad that they were able to do it with so much respect for each other. It's sad to hear, but you know what we admire? Peaceful breakups like this and KC Concepcion and AIy Borromeo. I mean, how do they do it?
Photo courtesy of Mike Coppola/Teen Vogue
Follow Preen on Facebook, Instagram, Twitter, and Viber
Related stories:
Zayn Malik Is Endorsing This Local Fashion Brand
Gigi Hadid Shuts Down the Body Police
KC Concepcion and Aly Borromeo's Breakup Is the Most Graceful Ever
What Does It Really Mean to be Gender-Fluid?