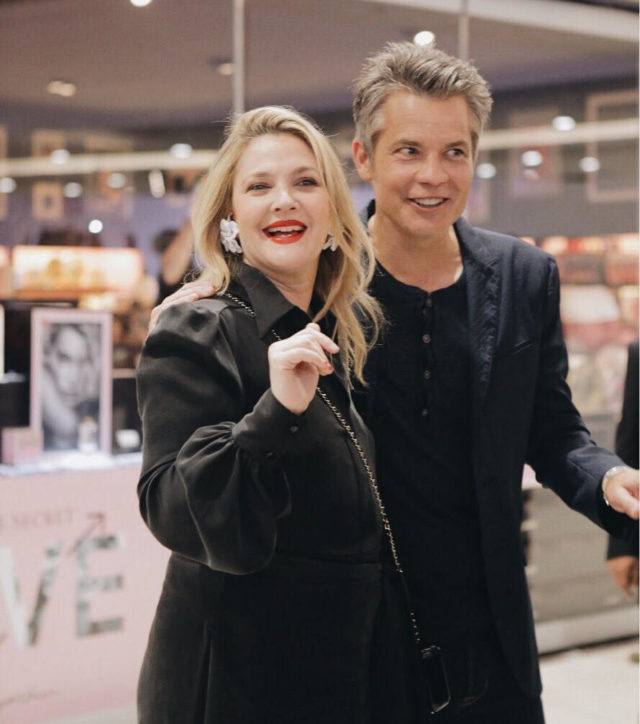 We're obviously still not over Drew Barrymore and Timothy Olyphant coming over to promote their Netflix Original show Santa Clarita Diet. And if you think this is the first time they've visited the country, then think again—it seems like the two have closer ties to the Philippines than we're all led to believe. Scroll and find out why they love it here so much!
#1 Not the first time in the Philippines
Drew visited the country about two years ago to check out how she can bring in her beauty line Flower, but guess who actually spent some time in our shores? Timothy shared that he lived in the Philippines—Davao to be exact—because his father used to work with Del Monte. Sadly, he doesn't have a lot of memory about it because he was still super young then!
#2 Drew obviously loves Filipino food
When the two were being interviewed by TV host Lyn Ching, she taught them how to speak Filipino. As she was teaching Timothy the meaning of "salamat," Drew quipped words like, "lumpia" and "adobo." She shared that she has a lot of Filipino friends in America and that they would usually cook these for her!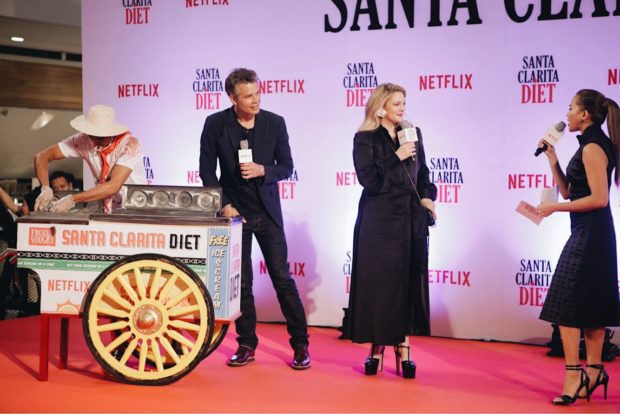 During the red carpet interview, Drew even enjoyed a cup of sorbetes with strawberry syrup.
#3 Timothy had another relative who lived here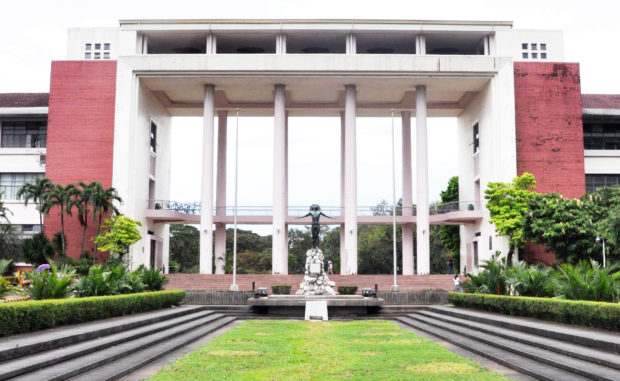 As they were sharing a few more facts that make them closer to the Philippines, Timothy said that his grandfather was actually the head of Engineering in the University of the Philippines years ago. Now talk about close ties, huh!
#4 The declaration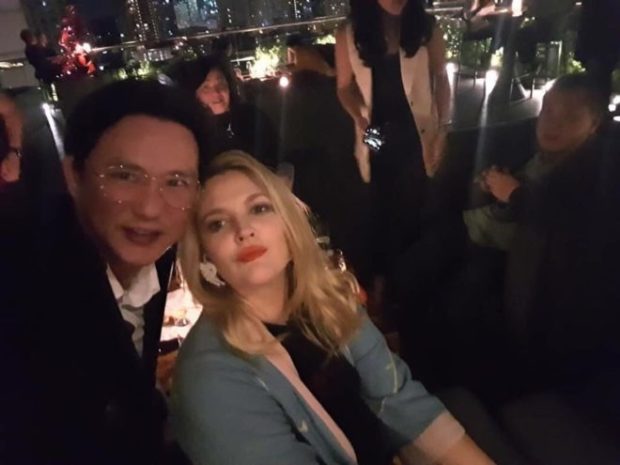 Inquirer reported that after their red carpet premiere, Drew spent some time with a few more Filipinos over drinks at Mirèo. "I'm a Filipina deep inside," she said to SM Malls COO Steven Tan. She even candidly shared that her home is ruled by Filipinas.
Photos by Danica Condez
Follow Preen on Facebook, Instagram, Twitter, and Viber
Related stories:
Meghan Markle Has Her Own Recipe for This Filipino Dish
Spotted in Manila: Drew Barrymore Wears Earrings by a Filipino Designer
Why Is Drew Barrymore Making Her Way to the Philippines Again?
Spotted: Drew Barrymore Spotted in a Department Store in Manila