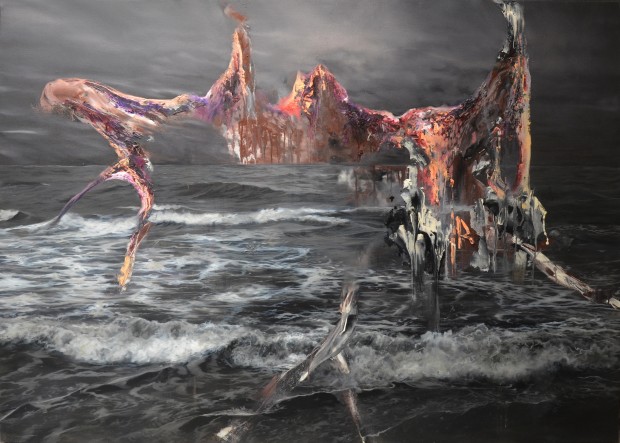 Who said paintings are just for titas looking for a brand new fixture? (My taste for tita-approved things is offended, to be quite honest.) This June 4 at ArtInformal, three artists are debuting new paintings that are nothing short of fresh in form and subject.
Unfamiliar by Angel Ulama at the Main Gallery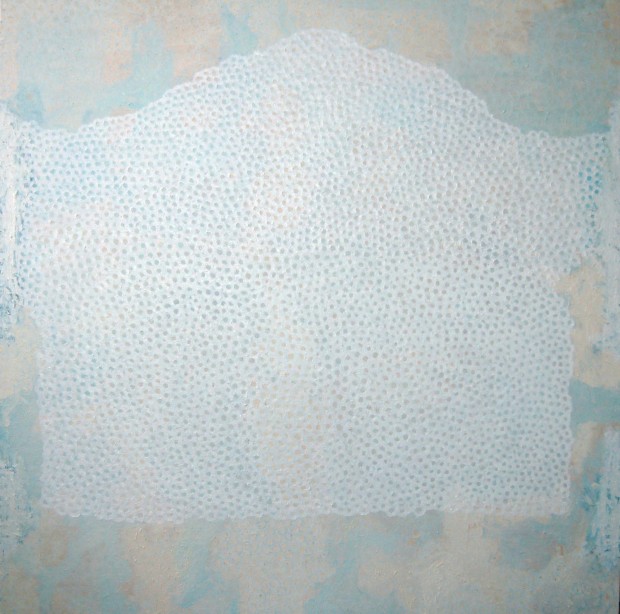 Blue is the coolest color in Angel Ulama's work when paired with calming custard hues. Ever since his return to painting in 2012—a momentous comeback after a decade of artistic absence—Ulama has been exploring and assessing the ways paint can depict the abstract in concrete strokes.
Don't be fooled by its seemingly simplistic form. These marbled works can take you to places your subconscious never brought you before: to memories and emotions that are as creamily mixed and intertwined as the two recurring colors.
Squared Feelings on Politeness by Gino Bueza at The Big Room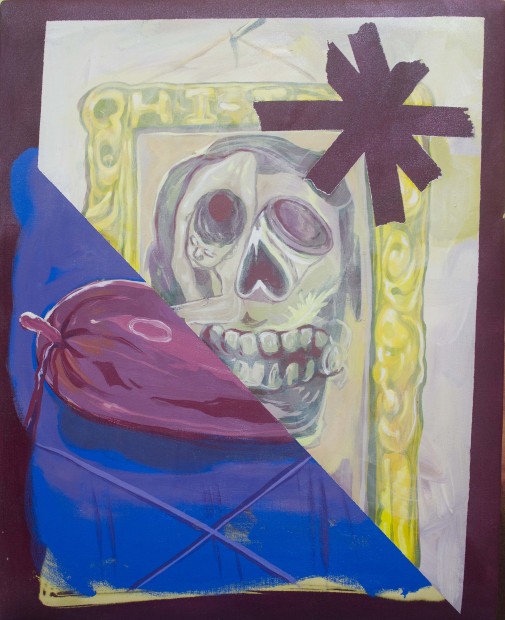 For those who love a good fight, you might find Gino Bueza's work interesting. By fight, we mean the visual—I'm sorry, there aren't any Vegas boxing matches here—where images compete for meaning to make a whole new one.
In one, you'll find traces of mortality via a boy resting on a deformed skull. In another, you'll see a red form reminiscent of a heart in the middle of vibrant green leaves. These conversing images result in visual puns—an ode to the written text they owe themselves to.
Just Before the Pitch Black by JC Jacinto at The Inner Room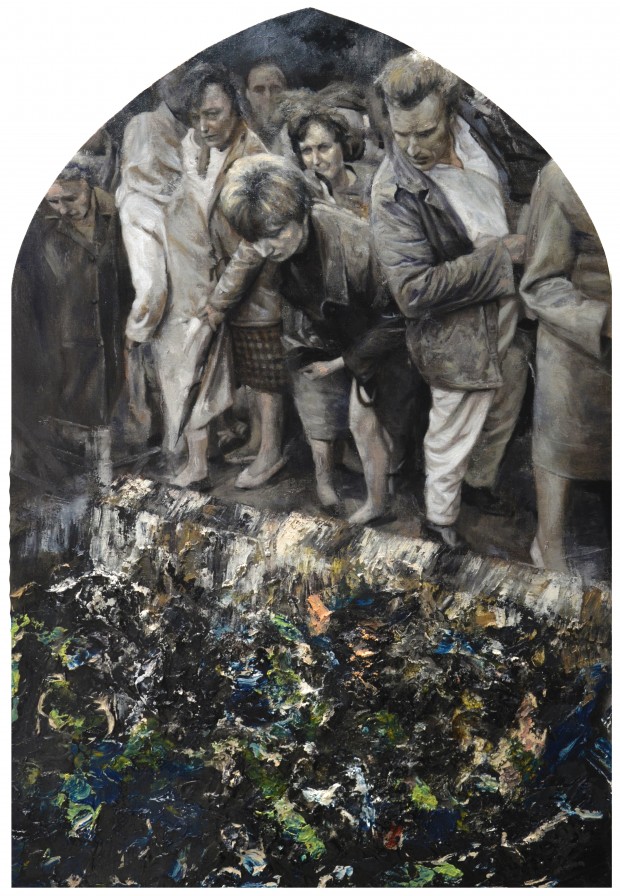 What better way to end the night than feeling bad about yourself? Don't get JC Jacinto wrong—his upcoming exhibition is a collection of dark works that enlighten the viewer about the consequences of their hubris and neglect.  
Putting a grey scheme and strokes of color side by side, JC depicts human confrontations with manifestations of mortality. He commemorates the way we live alongside these realities, and the way we ignore them.
Exhibitions will run from June 4 until July 4 at ArtInformal Gallery.