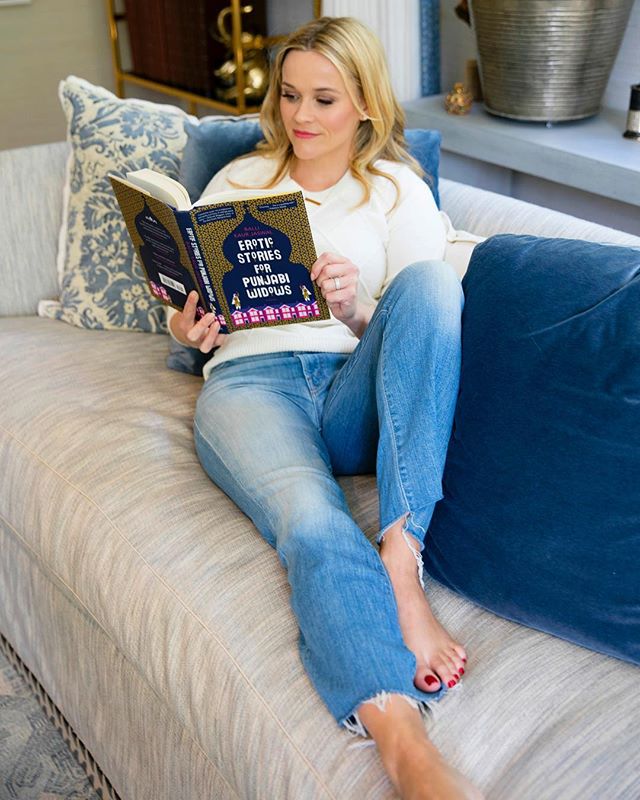 Ever wonder what your favorite celebs are reading right now? Well, we know what's keeping actress, director, and badass mom Reese Witherspoon busy.
In case you didn't know, Reese actually has a book club that celebrates women's stories and as her book for the month, she chose Erotic Stories for Punjabi Widows by Balli Kauer Jaswal. But don't you worry, it's not as "erotic" as you may have imagined, but rather a mystery, romance, and drama novel in one! Well, it's also described as sexy and scandalous, so it does get us curious.
The book tells us a story of a woman named Nikki who lives in West London, she's the daughter of Indian immigrants and she's a bartender at a local pub. But when she found out that her father has passed away, she needed to help the family and takes another job—a creative writing teacher for Punjabi women at the community center.
What starts as your usual writing class turns into something else as women started sharing their personal stories. Nikki wanted to liberate these women and teaches them to express their untold (most are erotic) stories to unleash their creativity.
What's great is that this book sheds a light on what women, older women, are going through—it allows us to see each other in a different light, no matter the age. It also touches on how sexuality is viewed between men and women.
Guess what? We're picking this book up to read! Want to join us?
Photo courtesy of Reese's Book Club's Instagram account
Follow Preen on Facebook, Instagram, Twitter, and Viber
Related stories:
Allow Kris Aquino, Emma Roberts, and Sarah Jessica Parker to Recommend Your Next Book
My "Sharpen-the-Saw" Booklist
Bad Sex Is not Just Fictional, It's a Real-Life Problem
What I Didn't Learn About Sex Education, but Should Have