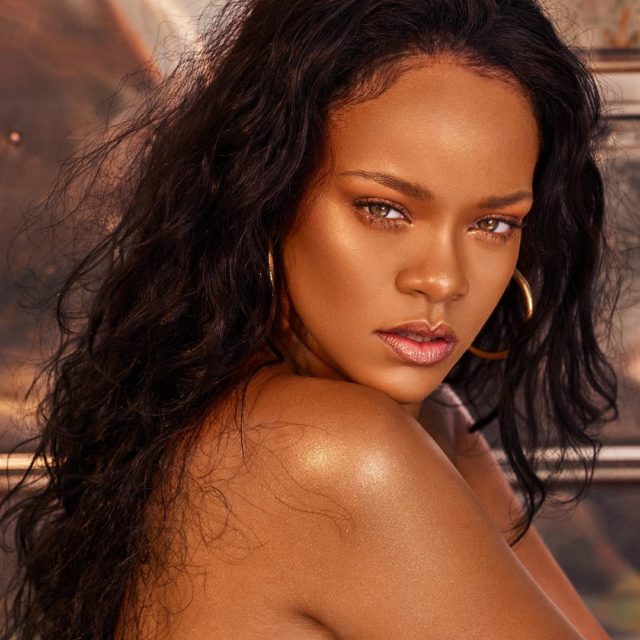 Remember Rihanna's video where she revealed the Body Lava while almost-sensually applying it on her shoulder? Well, men are recreating it in funny videos and they're giving us life.
This is part of the #RihannaChallenge, where everyone was free to post their versions of the Body Lava video. But the men took the challenge to a whole new level by using lotion, body oil, and even ketchup. As for their "kabuki brushes," they used a broom, a hairbrush, and a piece of bread. Take note that they also copied Rihanna's flirty look while doing this.
What I see in my TL pic.twitter.com/0awZVrWHXi

— Carlitos 🌹😘 (@indigosuave_) March 27, 2018
#RihannaChallenge all im seeing tbh😂🤔 pic.twitter.com/t9pLCIXNKp

— C R I S 🚨 (@_poppacris) March 29, 2018
@samkalidi join me on one- #rihanna #Fenty #fentybeauty #bodylava pic.twitter.com/kyBVPKSCgq

— Joey Gentile (@JoeyGentile1992) April 15, 2018
There are also videos on Reddit and they're just as hilarious.
Found this on reddit (u/someothermate) this is the funniest thing I have ever seen pic.twitter.com/zdTPelV3Je

— Leesha the free elf (@xsparkage) April 13, 2018
How's that for brightening your morning up? If you want to join in on the Body Lava craze, you might have to wait for it to be restocked on Sephora PH. Good thing someone came up with a homemade dupe using highlighter pigment and baby oil, so you can use that for your over-the-shoulder videos.
[
Nylon
]
Photo courtesy of Rihanna's Instagram account
Follow Preen on Facebook, Instagram, Twitter, and Viber
Related stories:
Surprise! Rihanna Just Dropped Two New Fenty Beauty Products
How Madonna, Rihanna, and Drew Barrymore Are Killing It in the Beauty Industry
Your Guide to Fenty Beauty Dupes that Won't Break the Bank
What Would a Rihanna Lingerie Line Look Like?