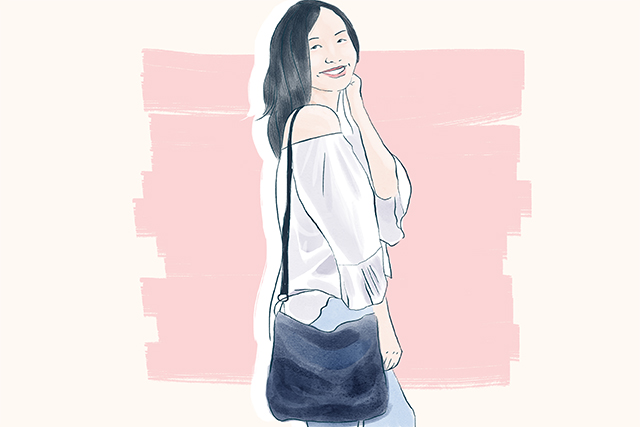 We see the basahan in bundles in the hands of men and women risking their lives as they meander through the traffic. We never would have expected these rags to transform into beautiful bags and accessories designed by renowned local and international artists.
Ten years ago, Reese Fernandez-Ruiz and her colleagues met some of the women who would make these rags out of scrap fabric in Payatas, Quezon City. They witnessed how they were severely undercharging their labor, earning only P10 to P16 per day. This was enough to create renowned social enterprise, Rags2Riches (R2R).
At first, it was difficult to earn the trust of the women, especially when the group was armed with not cash but a business proposal. Three women partners eventually became 1,000 community artisans who can now support the needs of their families. The group was able to eliminate the middlemen for the rags and earn more profit for the women by going directly to retailers. The spotlight was particularly turned to the enterprise when it transitioned from making rugs to bags, home items, and other pieces designed by Rajo Laurel.
Now, R2R has collaborated with local and international artists, such as Amina Aranaz-Alunan, Oliver Tolentino, and Kenneth Cobonpue. They also have expanded their stores to outside of the country. Reese herself has been profiled by international publications such as National Geographic and Forbes. Last 2015, she had made it under Forbes' 30 Under 30 Social Entrepreneurs for R2R's unique, efficient, and sustainable business model.
Amidst all this recognition, R2R continues to maintain a close relationship with their community artisans by giving them the spotlight on their social media platforms. They have also established their Artisan Academy, which provides monthly training for value formation, production excellence, and business development for their artisans. Labor here is not treated as a component for profit but rather a reason to profit.
Reese's latest project is Things that Matter or a community platform that features fellow cause-driven brands and sustainable businesses in the Philippines. Read on to find out Reese's insights after these 10 years of maintaining her social enterprise and her thoughts on the blossoming of conscious consumerism in the Philippines.
How would you describe the current state of conscious consumerism in the Philippines?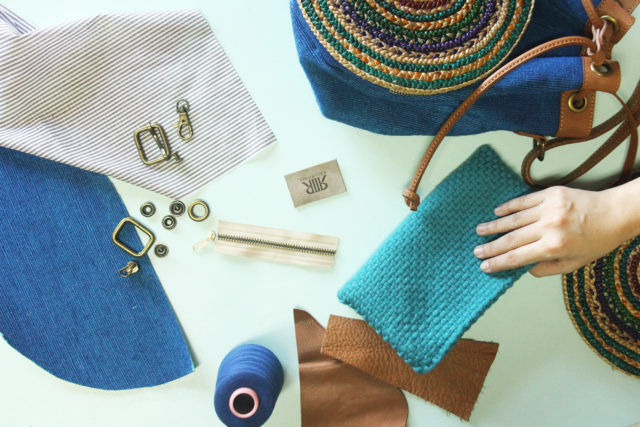 I think it is growing! It is a very exciting time for us in the Philippines. Just do a quick Internet search and you'll find a lot of brands integrating community artisans into their companies and products! This is a good indicator that the interest is also growing. The challenge though is to sustain this trend even after the hype. It is easy to be inspired in the beginning but to sustain this inspiration and make it an imperative is a much harder and longer build.
As the founder of Things that Matter, why is it important to create a network of like-minded people for your cause?
In the past 10 years of R2R, we have encountered a lot of challenges in starting, running, and sustaining a social enterprise. We have made a lot of mistakes and we have also created a lot of systems that enabled us to have some success. For most of those 10 years, we figured things out on our own or with a very small group of people who supported us and gave us advice. But the best support and best advice still came from our experience and the experiences of other entrepreneurs like us. There is immense value in a community that shares best practices and cautionary tales.
What advice do you have for those who wish to put up social enterprises, specifically in the Philippines?
Start with the right reasons. Think long-term not just for you but for the artisans you'll be working with. Build a sustainable enterprise that is ethical and profitable. It is hard to create long term positive impact if your business is not sustainable as well.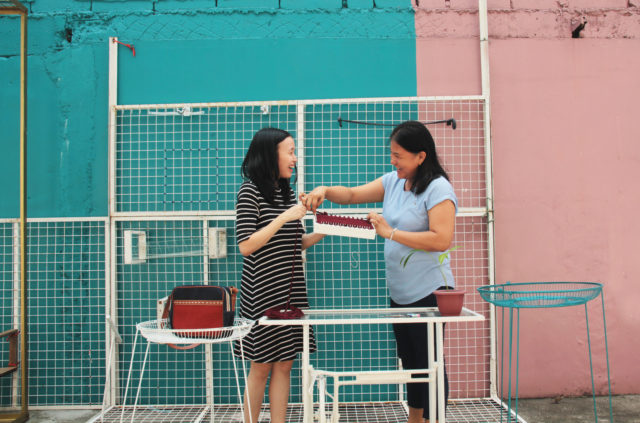 Are there any challenges or advantages in marketing and selling your products abroad compared to selling them in the Philippines?
Oh for sure! Each country and city is unique. You would need to study the personalities and preferences of the advocates from each area. We quite like selling in the Philippines because the "loving local" consumer behavior is really growing. It used to be harder to sell here than sell abroad, but we are very privileged to be loved in our own country now!
Is there any pressure now that Rags2Riches and yourself has been recognized by international publications such as Forbes and National Geographic?
The pressure has always been there with or without the spotlight. Because our goals and the positive impact we hope to create is massive, our work goes on even without the spotlight. In fact, the spotlight comes and goes. The real challenge happens when you have to sustain your momentum even without it.
You've traveled around the world quite a lot. What insights have you gained from traveling, either for leisure or for conferences, that you have applied to your own enterprise?
There are lots! I have traveled quite a lot in the past few years. But out of all the learnings, my most favorite of them all is that we are all just figuring things out as we go along. No one is an absolute expert in everything. That is very refreshing and humbling because it gave me a different perspective when I'm traveling. Instead of seeking out answers all the time, I learned to seek questions instead.
After creating Things that Matter, what's next for Rags2Riches and for yourself?
Things That Matter in itself is actually a huge undertaking! The platform that we have created so far is only just the beginning. We are creating a community of brands and entrepreneurs who are all making little positive changes in their communities. We hope to support that community, collaborate with each other, and hopefully piece together each other's missing links so we can all create a more intentional impact on the country. And we have a lot of plans for Things That Matter aside from this! We'll announce them soon!
You can stay updated through Rags2Riches' Official Facebook Page, Instagram, Twitter and Website. Check out Reese's website here.
Art by Yayie Motos
Photos courtesy of Rags2Riches Inc.
Follow Preen on Facebook, Instagram, Twitter, and Viber
Related Stories:
Zero Waste Community Building According to Jen Horn
Your Self-Care Routine Can Now Be Zero Waste
Local Social Enterprise Producing Hand-Loomed Fabrics Wins APEC Prize
Aivee Teo, Jessica Wilson, Vania Romoff on the Women Who Drive Them