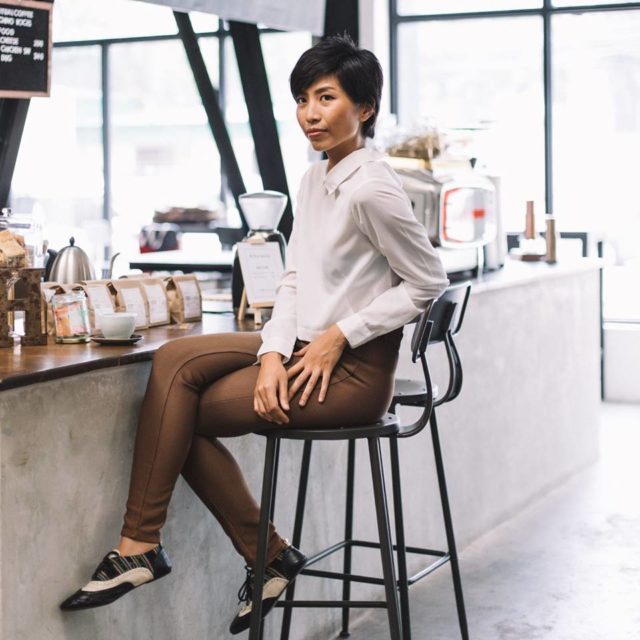 One might start to notice that more people are bringing water tumblers and even steel straws.
The zero waste movement has definitely reached local shores, either through the opening of local sustainable businesses or even the small changes in people's lifestyles. But as early as six years ago, there was already an effort to establish such a community. MUNI PH was founded by Jen Horn in 2012 and continues to provide Filipinos with resources to start their journey to a zero waste lifestyle.
In the beginning
MUNI wasn't a light bulb moment for Jen. "For me, I pointed to four things." The first three things had opened her eyes to the impacts of consumerism on the environment: two short films, Story of Stuff and Objectified, and the 2013 tree-cutting issue of Baguio City. Her final thing was a two and a half month trip around Asia that allowed her to soak up inspiration from the environment and from social enterprises.
When she came back, she didn't exactly have a solid plan of action yet. "But in my head I wanted to gather people from different walks of life and different industries and backgrounds, who are all just bound by their desire to live in a more sustainable world," she explained. "My approach to sustainability or like this environmentalist kind of thinking isn't really [to act like] we're heroes. My approach was decidedly how you can just be a better inhabitant of the planet."
This eventually led to the creation of MUNI in 2012. It started with a few blog posts on their website and collaborations with cause-driven businesses. They later had their first MUNI Market, which was a small pop-up that featured local zero waste and sustainable businesses.
They also began having their MUNI Meetups, with topics ranging from zero waste travel to zero waste business. "We tried to engage people of different sectors in the conversation… You have to think of things as a system and how they sort of interact with each other," she clarified. These meetups do not serve as a way for the speakers to show off their medals. As Jen put it, "It's just how we can all learn and share our experience."
Growth in the community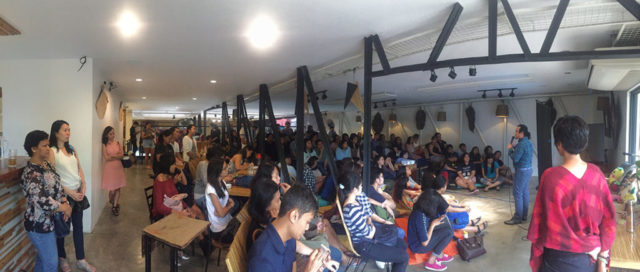 Through the years, it has grown in size, from initially 16 merchants to 40 to 50 merchants. MUNI Market was what Jen envisioned for MUNI at the start. "The goal of the market was always not just to sell products but really create meetups within the market so we educate both consumers and producers," she expressed.
Just last year, they hit a milestone of having a hundred attendees for a MUNI Meetup. Many factors could have contributed to the growth of the community but Jen especially marked 2017 as "the year of zero waste." "It's encouraging to see and I'm glad that there are more and more people interested to learn and more and more people to set up their own package-free pop-ups," she said.
A different kind of sustainability
"The struggle is really transitioning from a cause to a passion to a business," Jen confessed, sharing the sentiments of many cause-driven businesses. Much of MUNI thrives on volunteers and part-time workers. Thus, her concern recently is not just limited to environmental sustainability but financial sustainability as well. "It's something you really want to do but you also have to think of how you're going to have to survive," she added.
"Our meetups have changed over the years. It isn't like how it was before in 2013 where we just gather and talk in some random café," she said. They now have sign-ups with an entrance fee since their meetups now need to happen in more formal event spaces.
However, it is a trust that she has with the community that allows her to resolve making such changes. "I'd like to think that the community understands why there is a need [for the entrance fees]. I do feel that we are providing value in terms of both learning and connecting them with other people," she stated.
Progress not perfection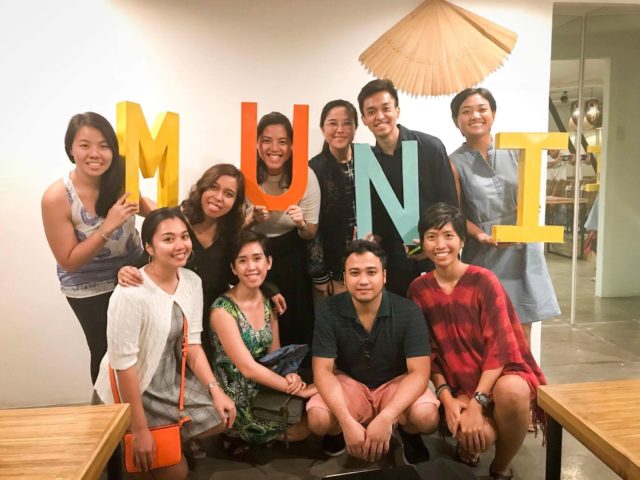 There have been criticisms regarding the movement's authenticity and effectivity, just as with any advocacy. To answer such critique, Jen eloquently quotes Gretchen Rubin, "'What we do every day matters more than what we do once in a while.'"
She continued, "We can think of these big grand things but we also have to think about the day to day. That doesn't say that the day to day are small things but [they are] also the things that you're doing to work towards bigger things."
MUNI's approach isn't to constantly remind people of the doomsday upon the world but to provide Filipinos different avenues to begin their journey to consciousness, no matter how seemingly simple that avenue can be. "People have to start somewhere. If the entry point is just to bring a water tumbler, that's great," Jen said.
But the movement doesn't stop at buying a metal straw or deciding to make your own makeup. "I don't think conscious consumption is enough … it's also questioning what else can I do now?" she said.
This is where it comes full circle. MUNI as a whole tries to answer that question by providing a space for discussion through the community-building of conscious minds. Despite all the difficulties with establishing the zero waste movement in the country, Jen's life motto is what keeps her and MUNI going: progress not perfection.
MUNI will have it's next meetup on "Zero Waste on Self-Care" on Feb. 24 at the LOFT Coworking. Check out their official website, Facebook, and Instagram to stay tuned for updates. Join their Facebook group as well to engage in their discussions!
Photos courtesy of MUNI PH
Follow Preen on Facebook, Instagram, Twitter, and Viber
Related stories:
Conscientious Giving and Why It's the Way to Go
7 Everyday Items that We Can Use to Lessen Our Environmental Footprint
A Reality Check: 5 Reasons to Get Into the Slow Food Movement
Your Self-Care Routine Can Now Be Zero Waste