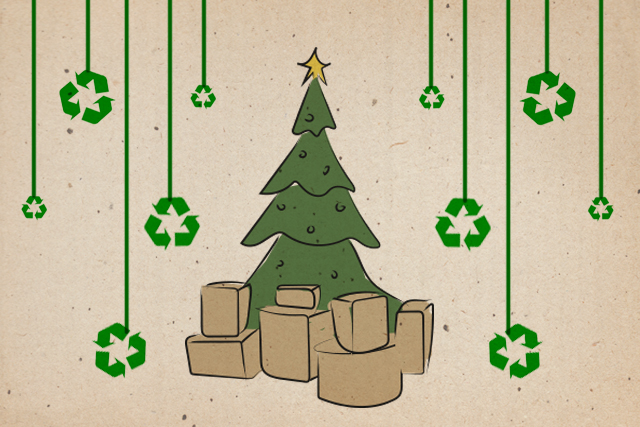 Every week, Preen tackles motherhood sans the rose-tinted glasses. Our columnists L. Juliano, Marla Darwin, Monica Eleazar-Manzano, Rossana Unson, and Ronna Capili-Bonifacio tell their personal experiences like it is—at times frustrating, oftentimes confusing, but always enlightening.
This year I'm proud to say I'm nearly done with my Christmas shopping. Our tree isn't up yet, the gifts haven't been wrapped, and my closet looks like Thor and the Incredible Hulk had a battle inside it, but hey, at least I'm almost done! So yay for me.
Over the years I've noticed how people have different styles of gift-giving… and gift buying, too. There are the people who just buy a ton of the same item and give it out to everyone they know. Then there are those who just buy general things like wine and cookies to give out. Then there are those that take time to personalize their gifts, wrapper, ribbon, and gift tags. Personally, when I'm not caught up in the Christmas rush, I find myself somewhere in (deleted) between the super OC kind of person with personalized gift wrapping and the one who buys each gift individually taking time to have the recipient in mind. This year, I've decided to buy my gifts with conscientious giving as the theme.
What is conscientious giving? Well, it's giving gifts that can be used and consumed easily without any damage to the environment. Minimal packaging, helpful to daily life, and useable.  Things that will help the environment, reduce clutter, give business to an online seller and/or a small local business. This actually kills two birds with one stone; helping causes that are close to your heart while at the same time, giving people gifts that will (hopefully) delight and make them happy.
My gifts this year, without telling you all exactly what they are, will help reduce the use of plastic bags, can reduce the use of paper or plastic cups and will save space in your handbag. Eighty percent of these have been purchased from online small businesses. I've also purchased food items that can be consumed during the holiday season. Mostly because the persons I'm giving these to have so much stuff already! So food looks like the best bet for them because it not only gives them pleasure, it saves them the extra space to put the vase, dog or cat figurine, new pair of shoes or Pikachu bag they may otherwise get from their friends and family.
I guess my whole point here is that there is so much stuff in this world (sometimes I think most of the stuff in the world has been stored by me in our third floor "attic") and Christmas seems to be the time when we get and give more stuff! Just actually thinking of all the "things" we have in the world today sometimes gives me anxiety. Conscientious giving should make us take a step back and think of what we really are giving to people every year. Are we just loading the world (and our friends and family) with more things or are we doing our share to further a cause?
Take a few minutes to think of what it is you can give that will help a cause that is close to your heart. Build your gifts as closely as you can to further this cause and share a little something about it with those you are giving gifts to.
I don't think there is a better time to "preach" than at Christmas!
Disclaimer: The views expressed here are solely those of the author in her private capacity and do not in any way represent the views of Preen.ph, or any other entity of the Inquirer Group of Companies.
Art by Lara Intong
Follow Preen on Facebook, Instagram, Twitter, Snapchat, and Viber
Related stories:
Preen Gift Guide: The Practical Items You Never Knew You Needed
The Perfect Playlist of Christmas Songs to Avoid While Shopping
Why Making a List and Checking It Twice Applies to Your Gift-Giving
Out of Shopping Choices? Here are Pop-Ups and Trunk Shows to Solve That