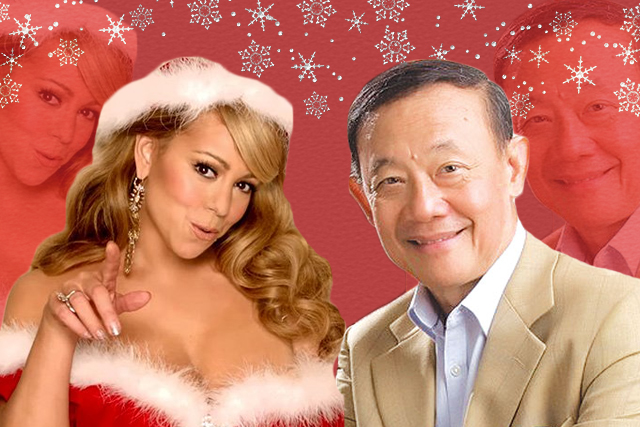 Buying Christmas gifts for your loved ones can be tiring with all the walking around and dealing with crowds. It's especially stressful when you end up going over your budget—admit it, sometimes you end up buying more for yourself. But there's an explanation to your extra spending.
Bustle reports that Christmas songs playing in stores motivate you to go on a retail spree. It's "putting you into such a jolly spirit that you don't think twice about dropping cash on presents you wouldn't otherwise buy," they say. They did however mention there are people who get annoyed by these songs and would instantly leave a store.
Still, it's an interesting thought how Mariah Carey's "All I Want for Christmas" or Little Mix's "Love Me Like You" will convince you to buy that top you've always wanted. How about when you hear Glee's version of Wham!'s "Last Christmas"? Do you buy new blankets or chocolates while contemplating your single life?
Of course, you also can't avoid classics like Jose Mari Chan's "Christmas in Our Hearts" and the many renditions of "Jingle Bell Rock." They never get old… if they're not played 10 times in a row.
That said, we made a playlist of the Christmas songs you should avoid. That way, you won't go bankrupt while holiday shopping. Or you can just listen to the playlist if you're feeling festive at home and at work.
Art by Lara Intong
Follow Preen on Facebook, Instagram, Twitter, Snapchat, and Viber
Related stories:
Where to Christmas Shop to Become the Best Gift-Giver Ever
Let Judy Garland and Idina Menzel Put a Little Music in Your Christmas
Preen Gift Guide: Gift Baskets You Can Get for the Foodies and Health Junkies In Your Life
Preen Gift Guide Series: Items that Will Help #TreatYourself
Preen Gift Guide Series: Picks for the Family