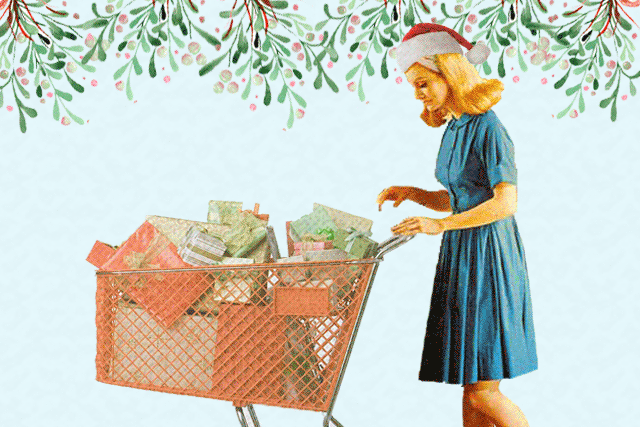 There are 47 days left before Christmas. You know what that means? You should be shopping for gifts right now. Or at least work out your holiday shopping list. (Yes, this is also a reminder to myself.)
Every year, the struggle is figuring out where to buy your presents and how to get the most out of your buck. Luckily, there are stores—physical and online–which offer various items depending on what you're looking for—no need to jump from mall to mall numerous times. Plus, they offer gift wrapping services so it lessens your stress a bit. It's useful for last-minute stuff too.
We asked around for the best places to shop for the holidays and here's what we found out. Hope this lessens your holiday hassle!
Landmark
Find fashion, beauty, home, and tech picks in Landmark. What's great is that you'll find gift options for all ages in each floor/section. If you buy an item worth P500, you'll get free gift wrapping. While a P700 single entitles you to a free Christmas bag, and a single item worth P100 and up gives you a special gift bag. Items priced lower or bought from the supermarket and Ansons will be subject to additional fees.
Quirks
Quirks is known for their novelty items, be it toys or home accessories. So it's no surprise that their gift wrappers are unique (and eco-friendly) too. If you order on their online shop, you can get your items wrapped with recycled magazine pages and it'll only cost you P10 per item. Just add Gift Wrap in your cart and indicate how many you need. For a personalized note, you can either type out your message upon check out so they'll write it for you, or order gift tags so you can do it yourself.
SM Stores
Another department store that offers all you need from clothing to home linens. You can also get your items wrapped for free with a standard gift wrapper and gift card. If your items are worth P500 and above, this entails you to a wrapper, gift card, and ribbon.
National Bookstore
Find the perfect gift for the bookworms in your life in National Bookstore. You can also buy the gift wrapper and gift card that you want to use before going to the counter. You only need to pay for the wrapper and P30 service charge. Accessories like ribbons and flowers require an additional fee. This is also not limited to items bought in National Bookstore.
Rustan's
Rustan's has an array of luxe finds from local and international brands. If you don't mind splurging on a Ricardo Preto blazer, a Longchamp bag, or something from their beauty section, then this is the season to do so. Items worth P500 and above entitles you to free gift wrapping, and you can choose from a bag or box depending on your present. Just remember that only items bought at Rustan's are allowed to be wrapped in the store.
Toys R Us
Make your young relatives happy with a new toy. Whether it's a Barbie doll, a stuffed toy, or a Playstation 4 game, you can have it gift-wrapped for free as long as they're worth at least P300.
Beauty MNL
One can never have too much makeup and skincare products. Online shop Beauty MNL gives you the option to avail of their small (P20) and big (P30) holiday pouches upon check out. These come with gift tags for you to write on. All you need to do is to stop yourself from hording more lipsticks for yourself. Just this once.
Scribe
Know someone who likes stationery items and loves customizing their bullet journals? Shop at Scribe and have the cashier wrap your presents for you. All you need to do is choose a gift wrapper and pay an additional P30 for the service charge. Feel free to splurge on journals and luxury pens for your loved ones.
Art by Lara Intong
Follow Preen on Facebook, Instagram, Twitter, Snapchat, and Viber
Related stories:
A Last-Minute Gift Wrapping Guide for the Holiday Crammers
Shop Your Way to Get Into the Spirit of Christmas
Preen Gift Guide Series: Picks for the Family
What Do Lauren Young, Kim Jones, and Iza Calzado Want Under Their Christmas Trees?