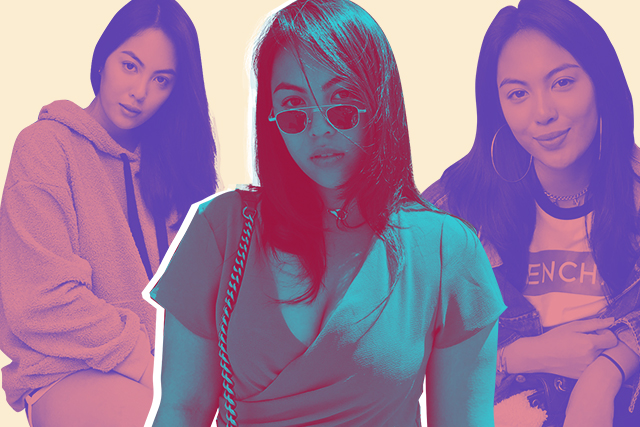 You may know Dominique Cojuangco as the only daughter of Gretchen Barretto and one of the participants in Le Bal des Débutantes in 2015. But recently, she's showing more of her love for fashion and how she can stand on her own.
Recently, Gretchen posted a birthday greeting which clearly shows how they bond over clothing. Dominique also designed a few pieces that Gretchen wore in the past.
Let's get into Dominique's go-to fashion pieces a bit more and we've dissected them for you.
You can never go wrong with black
If you look at Dominique's photos, it's clear that she likes wearing black. Whether it's exploring the streets of Tokyo or meeting Patrick Starrr, she's into monochromatic pieces.
Snug in colorful sweaters
When Dominique travels to a country with a cold climate, you'll find her wearing a bold-colored sweater. She also pairs this either with a trench coat or a denim jacket. Hey, you can never be too warm, right?
Wide array of sunnies
Another travel essential for her are sunglasses of different shapes and sizes. She's gone for tinted aviators and even shades with small frames. In case you want similar designs or even something more unique, you can check out our list here.
All about comfort
Dominique doesn't seem to be a heels type of gal as she's always seen wearing slides and sneakers. These include black furry slippers, red Gucci slides, and the black Oxfords she wore during her graduation.
Showing some shoulder
Off-shoulder pieces seem to be a staple in Dominique's closet. Who can blame her? It's a breezy option for vacations and it makes it easier to pose for portraits.
Follow Preen on Facebook, Instagram, Twitter, and Viber
Related stories:
Why Is Dominique Cojuangco Getting Hate For Her Designs?
Reese Witherspoon's Debutante Daughter Was Escorted by a Prince
Gretchen Barretto Proves You Can Eat Cake and Have a Hot Bod Too
Work-Appropriate Crop Tops Do Exist