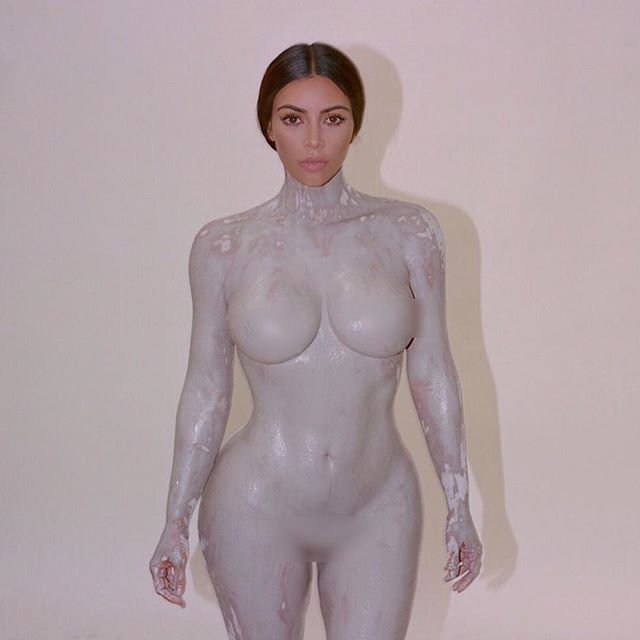 For her upcoming fragrance launch, Kim Kardashian-West looked no further for inspiration and instead, looked to herself—and her body.
In a series of Instagram posts, we saw her almost (if not, entirely) naked body. Either on its own or covered in clay. She shared that the team took made a mold of her body and made it to be the bottle of her new scent amply called KKW Body. It couldn't get more personal than this!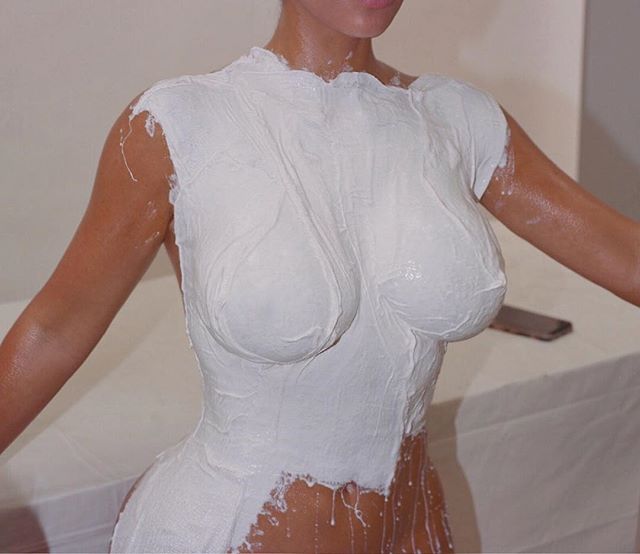 So what do you think it smells like? Well, the top notes are Vert de Bergamot, Vert de Mandarin, Baies Rose Orpur, and peach nectar. The middle notes are Ylang Ylang Moheli Orpur, Rose Turkey Absolute, and Jasmine Sambac Absolute. The base consists of Veviter Haiti Orpur, Sandalwood Australia Orpur, Golden Amber, and musk. Quite a mouthful, huh?
I'm gonna be honest and say that I got curious as to how the bottle will look like after her "WIP" photos and just a few minutes ago, she indulged us with teaser clips via her Instagram Stories.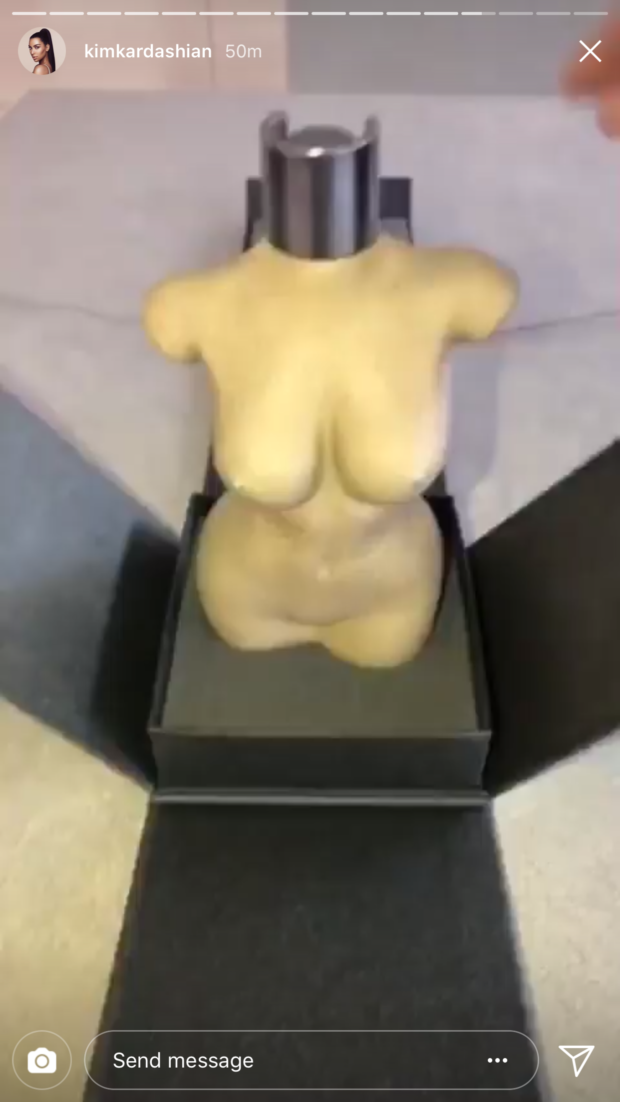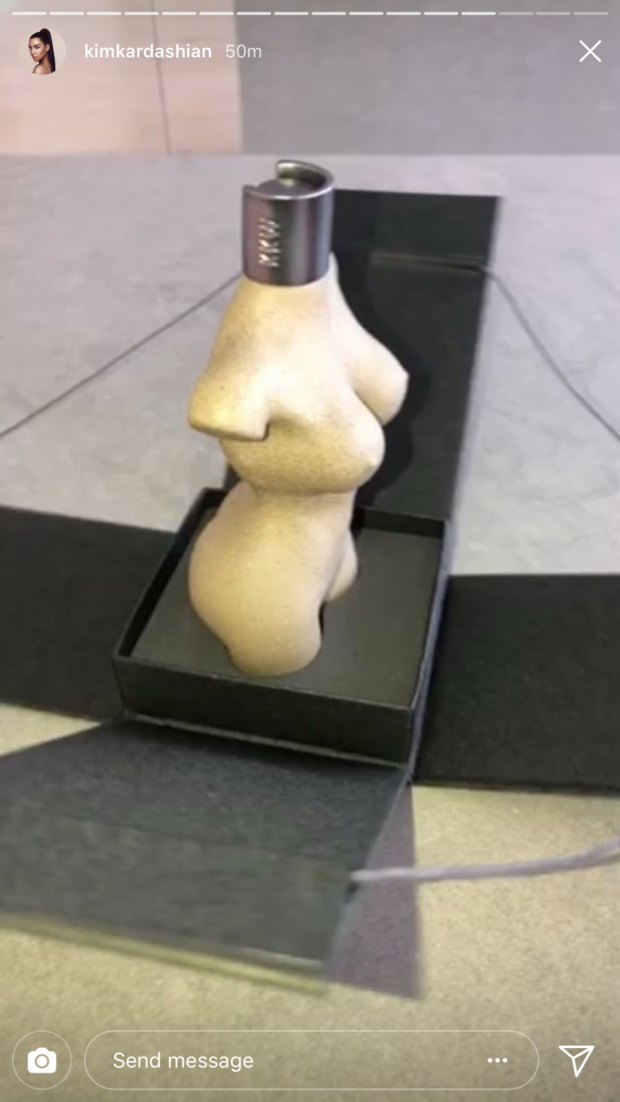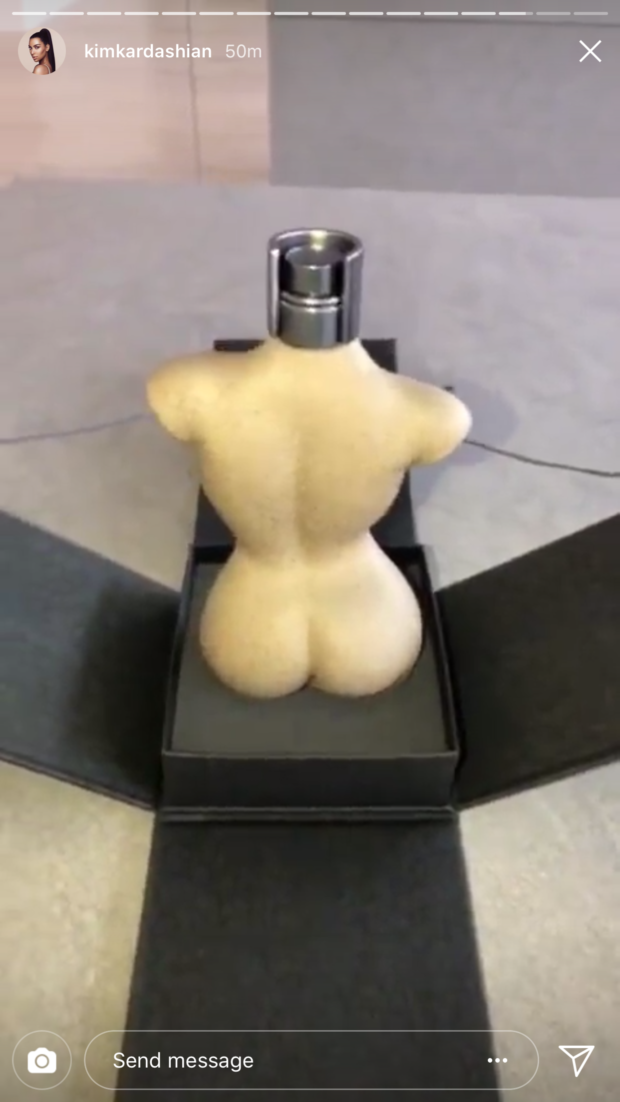 The bottle looks exactly like Kim's body and the box presents it like it's a statue in a museum. Now I'm in awe.
The scent will be available online starting April 30. So are you copping one to have a little piece of Kim on your vanity?
Photos and screen grabs courtesy of Kim Kardashian's Instagram account
Follow Preen on Facebook, Instagram, Twitter, and Viber
Related stories:
Why Kim Kardashian Chose This Crystal for Her Fragrance Bottle
Kim Kardashian Just Teased Us With a New KKW Fragrance Line
After a Concealer Line, Kim Kardashian Is Blessing Us With Colorful Eyeshadows
Kim Kardashian Will Soon Launch Powder Contour and Highlight Kits