The more I scroll through Instagram, the more I see my friends and celebrities post photos of their plants. Some started out simple with vases of flowers while others have a garden full of succulents. Jess Wilson is getting in on it too. On Instagram Stories she posted photos of her newly-bought plants. She had fresh basil and fresh rosemary, which she said she's going to use for gin and tonics. Good idea, Jess!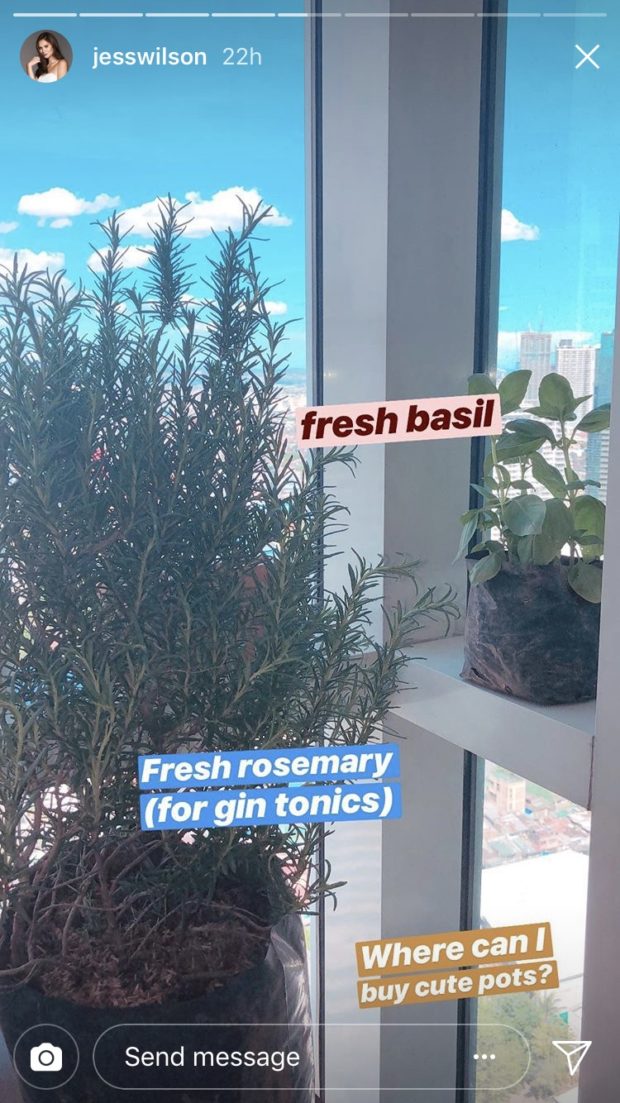 I've been wanting to buy some plants for myself too but didn't know where to start. So, I did some research to see what I needed to do to get my mini garden going. I thought I'd share some quick tips for you so you're somewhat prepared before buying your plant babies.
Make space
Whether you live in a house or an apartment, make sure you gauge how much space you have for your plants. You should also take note of how big the plants are going to get. No, it doesn't happen overnight but you should be prepared for when you have to transfer it into a bigger pot.
Pick the perfect spot
Depending on the type of plant you get like if it bears fruits or flowers, make sure you keep it in the perfect spot. Do some research and check what kind of atmosphere your plant will thrive in. Some don't do well with too much sunlight or wilt when exposed to air conditioning so consider these when picking it's new home.
Do your research
Similar to the previous point, do your research. Find the plant that also fits your lifestyle. If you need something low maintenance, choose a plant that doesn't need much attention. But if you feel like giving all your nurturing abilities to your plants, pick the ones that need more attention.
Be consistent
Just like any routine, you have to be consistent with how you care for your plants. Make sure your watering schedule is on point, you're checking the soil, and keeping it away from harmful outside factors. Another way to keep this going is getting a plant sitter for when you're on vacation. Call up a friend or relative to take care of your plants while you're away.
Buy the right items
Make sure you're equipped to take care of your plant babies by having the right tools. To start off, cop some plant pots and watering can. As your plants get bigger, you will see what other tools you'll need. But get these basics to start.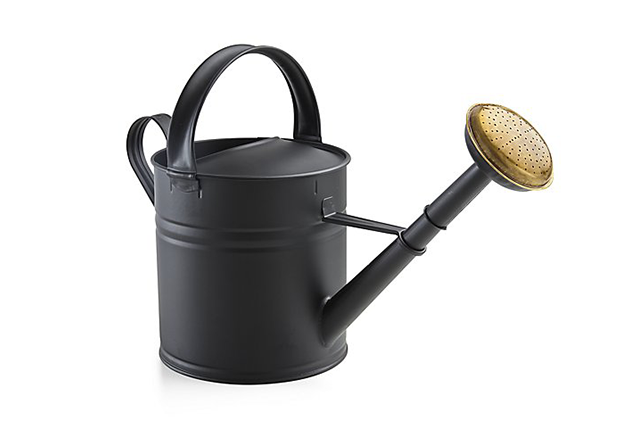 Shop: Crate&Barrel Medium Matte Black Watering Can. Available at Estancia Mall.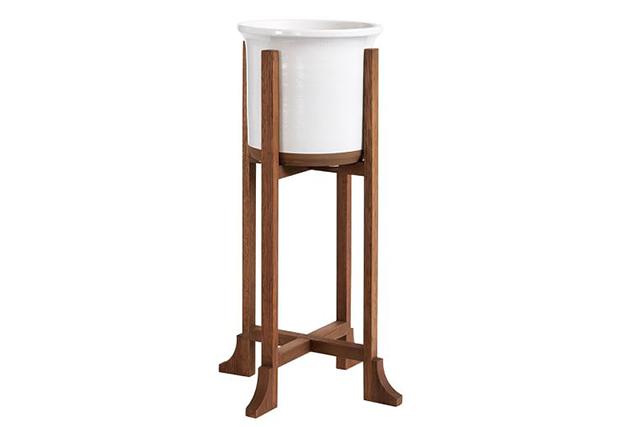 Shop: Pottery Barn Florent Planter. Available at Central Square.
Art by Marian Hukom
Follow Preen on Facebook, Instagram, Twitter, and Viber
Related stories:
6 Places to get Your Indoor Plant Fix
How to Take Care of Succulents in 5 Steps
Air Plants: The Lazy Person's Solution to Gardening
Gardening? Wake Your Seeds Up First and Learn How to Layer Your Soil