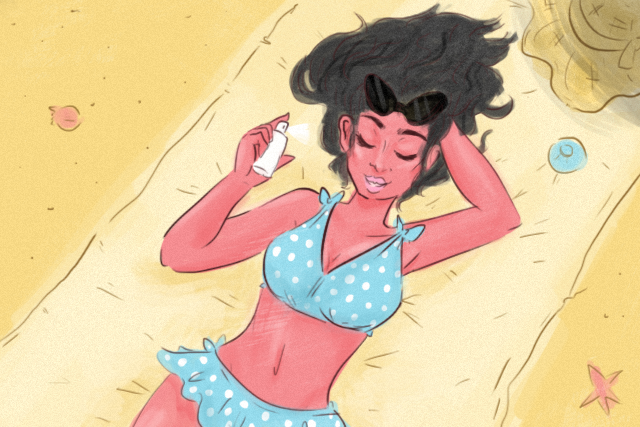 Have you ever applied sunblock but then realized that you squeezed out too much product from the bottle? If you answered yes, we have a solution for you. To make sure you get even application and not wasting product, try using sunscreen in spray bottles. These formulas usually come out as fine mists so you don't end up with a thick layer of cream on your body. A lot of these also have finishes that aren't greasy because no one wants to feel oily and gross while they're at the beach or by the pool. Now do yourselves a favor and check out the products below for easy sunscreen use.
Supergoop! 100% Mineral Sunscreen Mist SPF 30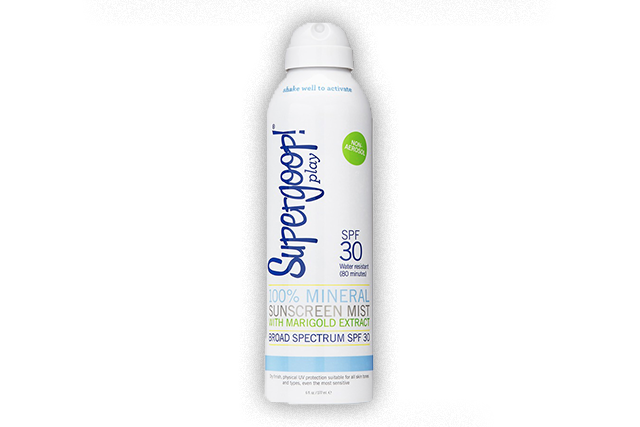 This non-aerosol mist offers SPF 30 and has a quick dry formula. It's lightweight and dries sheer so you won't have that sticky feeling while you're at the beach. No need to worry if you're going for a swim since this offers 80-minute water resistance. Available on Sephora PH.
Clinique Broad Spectrum SPF 30 Sunscreen Virtu-Oil Body Mist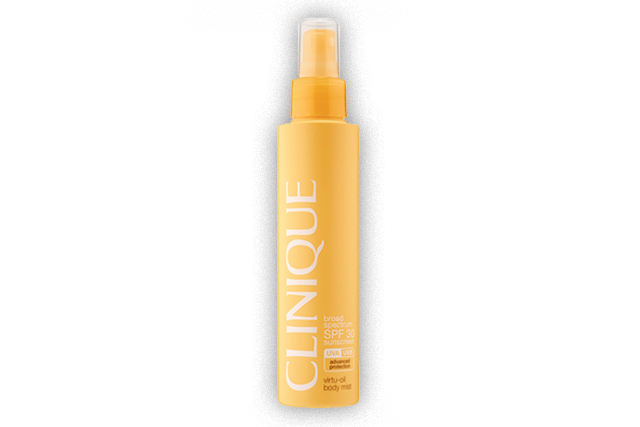 This clear sunscreen mist is supposed act like a dry body oil but without the greasy feeling. Your skin will absorb this quickly and it will also leave a cooling sensation. Fifteen minutes before you go under the sun, spray this sunscreen generously on your body and spread evenly. Available at SM Makati.
Clarins Sun Care Milk-Lotion Spray SPF 50+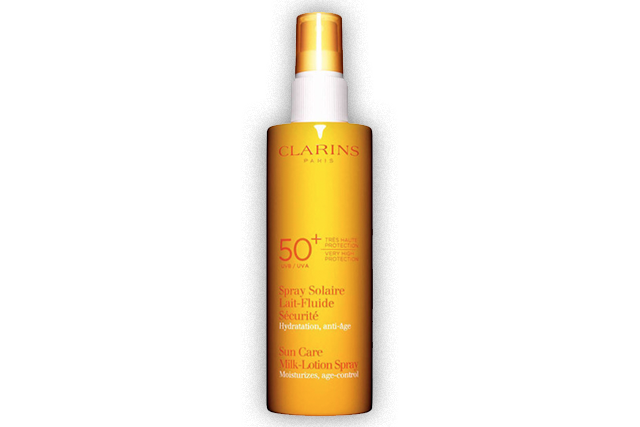 If you're afraid your skin will crack on you after being exposed to the sun, apply this sunscreen first. It is enriched with kiwi fruit extract which will nourish the skin while aloe vera softens, moisturizes, and soothes. There is also senna extract to help defend skin from sun damage. Available at Rustan's The Beauty Source.
Skin Genie Spray-On Sunscreen with SPF 100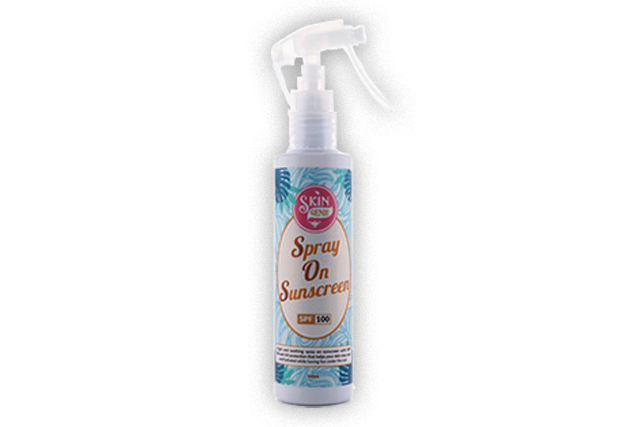 Get full-on protection with SPF 100. This sunscreen spray will provide UV protection and help your skin stay cool and hydrated. It also has a lightweight formula so you don't feel oily throughout the day. Available on Beauty MNL.
Honest Mineral Sunscreen Spray SPF 30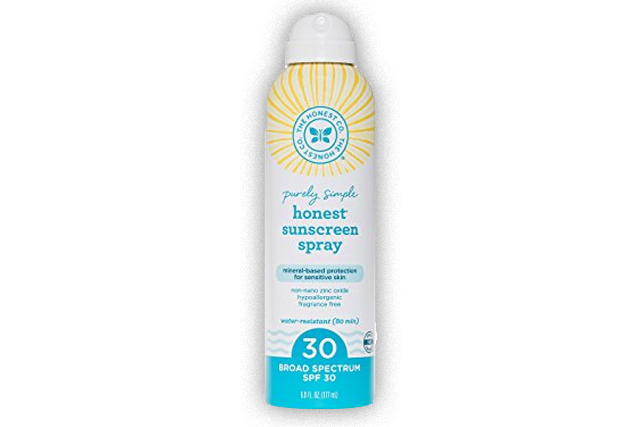 If you're looking for a natural option, pick this one up from Honest. It is a mineral-based formula that is quick-drying and non-greasy. It also claims to be "safe and gentle for the whole family" so you can use this for your kids as well. Available online.


Art by Marian Hukom
Follow Preen on Facebook, Instagram, Twitter, and Viber
Related stories:
Six Sunblocks Rules You Didn't Know About
SPF Products That Aren't Sunblock
This Must-Have Swimsuit Color Can Be Seen From Miles Away
Let's Get to the Bottom of Butt Care Essentials