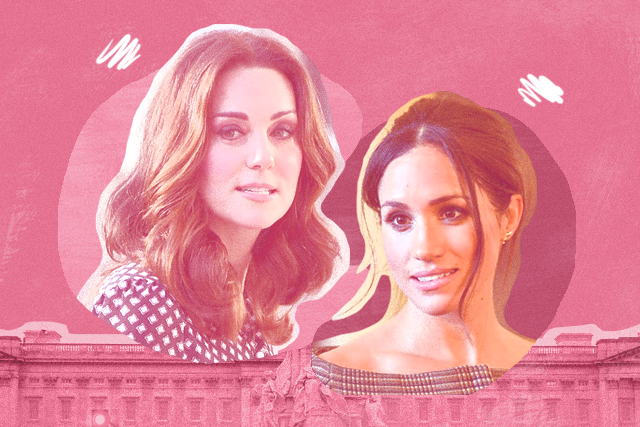 The Royal Wedding was one of the most talked-about events over the weekend. Until now, we could still see photos on our feeds. But amid the gushing reactions, there were also people who couldn't help but pit Duchesses Kate Middleton and Meghan Markle against each other.
One of the most criticized posts was from English media personality Katie Hopkins. In a tweet, she put the bridal photos of Kate and Meghan side by side and said, "No competition. You can't buy class."
https://twitter.com/KTHopkins/status/997841195165454337
Sadly, she's not the only who put down the Duchess of Sussex. Was it because Meghan's Givenchy dress was minimalist compared to Kate's Sarah Burton piece? No, it's not just that. They're blatantly saying that Meghan isn't fit for the royal family she married into.
https://twitter.com/EUniversee/status/997839504110243842
Just my opinion- Meghan Markle will never be a 'Kate Middleton'….just my opinion.

— Brenda (@brandijabt69) May 12, 2018
It's ironic though because both women weren't blue-blooded royals to begin with. Nonetheless, Kate and Meghan are different people with their own accomplishments to be proud of. So why the competition?
Now to Love perfectly explains the contrast between them: "One is known as a glamorous Duchess who has perfectly tailored outfits and is never seen with a hair out of place. The other is known as a laidback American actress who always looks chic yet completely effortless." It also cited how media outlets like the Daily Mail and E! News have promoted these comparisons—from their engagements to who looks more fresh-faced than the other.
Similarly, Stylist called out such articles, like this one from The Sun which listed the "Seven reasons why Meghan Markle is nothing like Kate Middleton… from relationship history to fashion sense." There's also one story that compares their first public appearances with Prince William and Prince Harry.
Meanwhile, one of the extreme cases involves racism. BET gathered some ignorant tweets, accusing Meghan of pushing an agenda during the Royal Wedding. They also emphasized that Princess Diana is the people's princess and Kate is successor. Whereas Meghan is a no-one because she is half-black. Unsurprisingly, mostly white people said these things.
#MeghanMarkle has used the #RoyalWedding as a platform 4 the African American agenda,truly shocking & disrespectful,to the royal institution

— Vman (@VmanBritain) May 19, 2018
I see mainstream media trying to push the 'Meghan-black girls-hope' agenda.
All due respect to the news Princess but Diana was the Princess we could all relate to. If anything she gave us hope in the way she lived her life.

— Eugénie ní Dálaigh (@Lazeewriter) May 19, 2018
https://twitter.com/TravisKraft/status/998152384705544194?tfw_creator=BET&tfw_site=BET&ref_src=twsrc%5Etfw&ref_url=https%3A%2F%2Fwww.bet.com%2Fcelebrities%2Fnews%2F2018%2F05%2F20%2Froyal-wedding-racists-react-twitter-black.html
This kind of mindset implies that one woman should always be put on a pedestal. But shouldn't we just celebrate Kate and Meghan, even Diana, as individuals? I'm sure we don't need to bring one down while cheering the other. All of them are amazing women and have made their contributions to the world in some way. So quit it with the sexist, racist, and overall judgmental posts.
Art by Marian Hukom
Follow Preen on Facebook, Instagram, Twitter, and Viber
Related stories:
All the Times Prince Harry and Meghan Markle Made Us Swoon
From Small to Gravity-Defying: Royal Wedding Hats that Almost Stole the Show
Meghan Markle Was Called the People's Princess on Time 100
Kensington Palace Slams Racist Trolls Attacking Meghan Markle
The Duchess of Cambridge Leaves the Hospital While Channeling Princess Diana