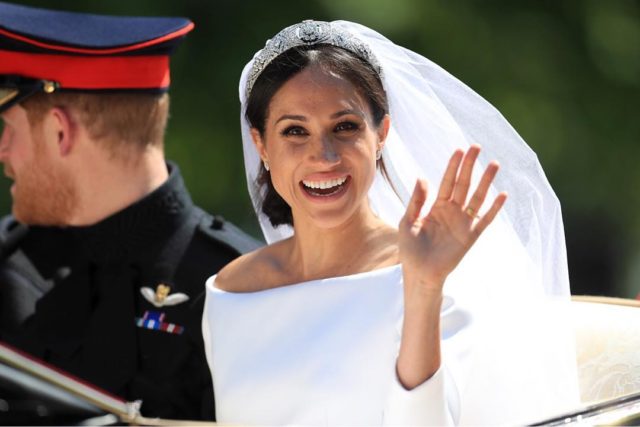 In case you didn't know, Meghan Markle wore a Givenchy gown on her wedding day. It had long sleeves and a boat neckline, a design someone claims was stolen. According to Refinery29, British designer Emilia Wickstead claimed that the dress was copied from her design.
On Instagram, Emilia posted a series of photos alternating from her dress with a similar design and Meghan in Givenchy. Although her dress does have a boat neckline, it is highly unlikely that her design was stolen. According to The Cut, "It is a wedding dress. It is white. It does have a boatneck collar. But Wickstead did not invent any of these things. In fact, Markle's wedding dress was inspired by the work of the late Hubert de Givenchy, who was designing white boatneck wedding dresses more than 50 years ago."
But just a few hours ago, Emilia decided to defend herself on Instagram with a statement. "I am extremely saddened by commentary that has appeared in the press and on-line over the past few days." She also tried to clear the air about these rumors. "I do not think that her wedding dress was a copy of any of our designs I have the greatest respect for Clare Waight Keller and the house of Givenchy—a huge source of inspiration for me."
But in the comments section, people thought that her posting her design side-by-side Givenchy's seemed a bit salty.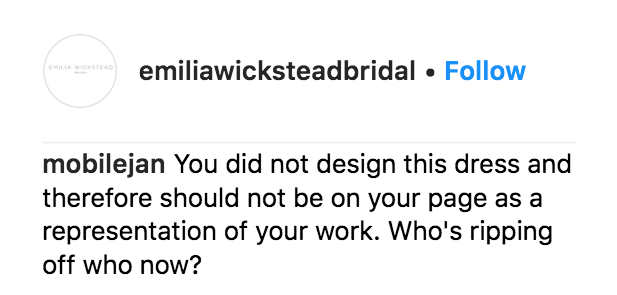 What do you guys think? Was the design copied? We think it's the other way around.
Photo courtesy of Kensington Royal's Instagram account
Follow Preen on Facebook, Instagram, Twitter, YouTube, and Viber
Related stories:
Stop it with the "Meghan Markle vs Kate Middleton" comparisons
All the times Prince Harry and Meghan Markle made us swoon
Meghan Markle walked down the aisle in Givenchy
Meghan Markle released a statement about her father's wedding attendance