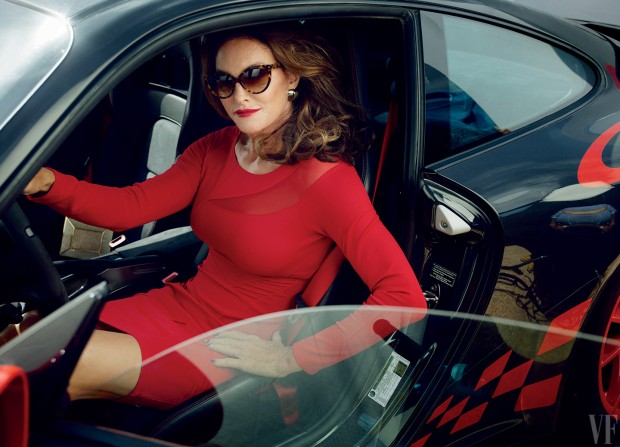 Last May 8, The New York Times revealed, in a profile about Kris Jenner, that Caitlyn (who still went by "Bruce" at the time) had signed on with the E! channel, the same producers of Keeping Up with the Kardashians, to create a docuseries about his transition to womanhood in full view of the public eye.
Recently, a short trailer was released to gives us a glimpse of Caitlyn's new journey. In the opening scenes, we hear her voice-over saying, So many people go through life and they never deal with their own issues, no matter what the issues are. Ours happen to be gender identity."
We then see her prepping for the Vanity Fair cover that nearly broke the Internet earlier this week. "You start learning, kind of the pressure that women are under all the time about their appearance," Caitlyn says while sitting in front of a makeup mirror. "Have a professional come in and do my makeup. What a difference!"
https://www.youtube.com/watch?v=sKZCcVKVHws
Her insights into the newfound difficulty of being a woman is timely, considering the astute points that Jon Stewart raised on his show last night. "Caitlyn, when you were a man, we could talk about your athleticism, your business acumen, but now you're a woman, and your looks are really the only thing we care about," he observed.
The reactions to Caitlyn Jenner's brave announcement have ranged from positive to weird. The latter came in the form of bizarre tweets from Connor Cruise, Tom Cruise's adopted son, writing, "There are just way more things that we as a nation and as a planet should be talking about and working on." He later deleted his Twitter account.
Earlier this week, when Caitlyn's new look was compared to actress Jessica Lange's she responded, saying, "That's so wonderful." Rumors surrounding a possible collaboration with MAC surfaced almost immediately with sourcing saying that they've already begun discussions with Caitlyn.
However, the cosmetics brand was swift to dismiss hearsay. "M.A.C. Cosmetics is a brand that embraces ALL AGES, ALL RACES and ALL SEXES and is a longstanding supporter of the LGBT community. We are inspired by Caitlyn Jenner, her personal journey and we admire her courage and beauty. We have not signed Caitlyn as a spokesperson for M.A.C.," the brand stated in an exclusive with E! News.
Photo courtesy of Vanity Fair