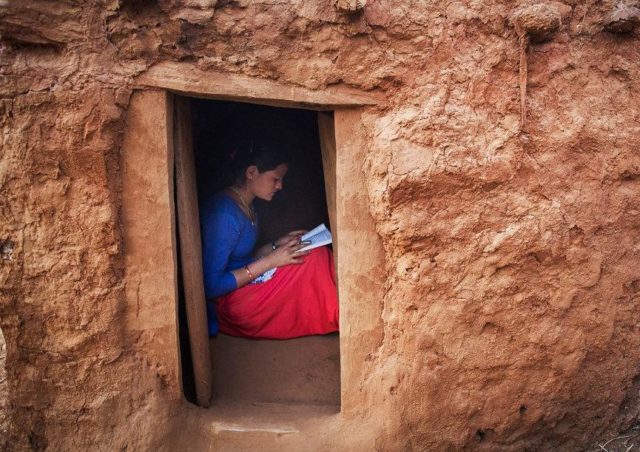 Do you remember the first time you got your period and all the myths that your elders told you about it? Stuff like, "Wipe the blood on your face so you won't have pimples" and "Jump from the third step so your period will only last three days." Those sound silly but in reality, they're still pretty innocent compared to how others treat young women who get their periods.
In western Nepal, they practice chhaupadi, known as "a social tradition associated with the menstrual taboo." This prohibits women who are menstruating from doing normal family activities because they are seen as impure. Hence, they are confined in a "menstruation hut" which are mostly not well-built, unsanitary, and unsafe. The worst part is that these women actually die in there and just last June, a woman was bitten by a snake.
The New York Times reported that the family of the young woman tried to cover up her death by destroying the hut and burying her body. But authorities found out the truth when exhumed her body and examined it.
It's found that that one woman or girl—even more—die in these huts every year. Women have died via suffocation, exposure from the cold, and animal attacks.
This practice has existed for hundreds of years now and the Nepali government is finally doing something about it. "Starting in August, for the first time, it will be a crime to force a menstruating woman into seclusion, punishable by up to three months in jail, though it's not clear if that's going to make a dent in the tradition," NYT reported.
We really do hope that they abolish this outdated and misogynistic tradition. No human being should be ostracized and killed for something that happens naturally within their bodies.
[
The New York Times]
Photo by Tara Todras-Whitehill for The New York Times
Follow Preen on Facebook, Instagram, Twitter, YouTube, and Viber
Related stories:
So how are we going to solve period pain?
The day I tried a menstrual cup and my thoughts on the tampon
Beat menstrual cramps with food from your pantry
What happens during your red days?
How this artist is celebrating stretch marks and menstruation through rainbow colors