Here at Preen, we're fully aware that adult life doesn't always go as smoothly (and look as beautiful) as curated Instagram feeds. We all face challenges amidst all the good things. Meet Mikka Wee, a former food editor-turned-working gal in Singapore, who's about to share all the ups and downs that come with adulting and living. Welcome to Bless This Mess!
There are people who instantly inspire you, without even knowing them personally. Sometimes, all it takes is a few seconds of courage to send them a message and build a relationship with them. That is who Kaila Ocampo (aka Rainbowholic) is to me. I've always seen her as a super-creative content creator (based in Japan) who is quite the hustler, and whose YouTube channel seems to never run out of, well, creative content.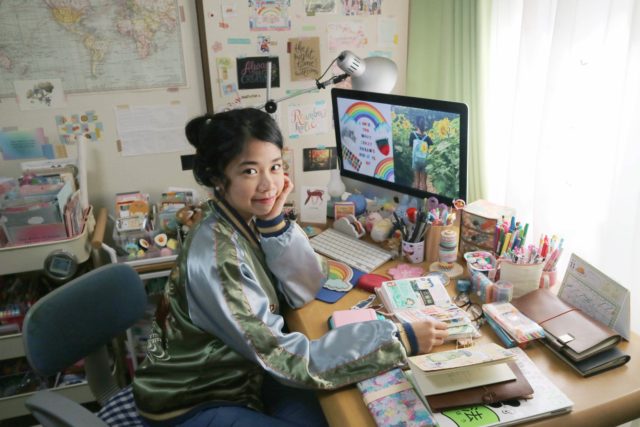 It all started with a comment I left on her Instagram story, a common friend whom we both love dearly (hi, Abbey!), a shared experience of being a Filipina living abroad, and a shared love for creativity. I personally look up to her so much (especially now that we've become friends) because of her ability to manage working abroad and her personal creative pursuits with so much finesse. 
Today, Kaila opens up to Preen.ph about how she got to where she is today, the constant challenges she faces, and how to create our own luck. 
Life in Japan
"I've been living in Japan for seven years already," Kaila tells me. Having graduated with a degree in Advertising Management, it was her goal to settle in Japan one day. After completing her thesis, she didn't even wait for graduation day and moved to Japan for Language Studies on a scholarship. "I'm lucky that my brother has his own company here in Japan (so I can work there). The first time I tried to move here, my visa was denied, so when I got the Language Studies scholarship, I knew it was the right time."
Kaila's first dream was to be a Creative Head in an advertising agency, but an internship experience in a well-known advertising firm in Manila made her change her mind. "I was so in awe at how my colleagues and bosses could keep up with the long hours—a lot of drinking sessions and partying, too, however I didn't see myself growing in that environment." This validated her decision to move to Japan, and she said it has been her best decision ever. Kaila makes a living in Japan by teaching English, selling extremely cute stationery tools and goodies at her online shop, and creating content on various online platforms. "You really need to diversify your income!" she adds.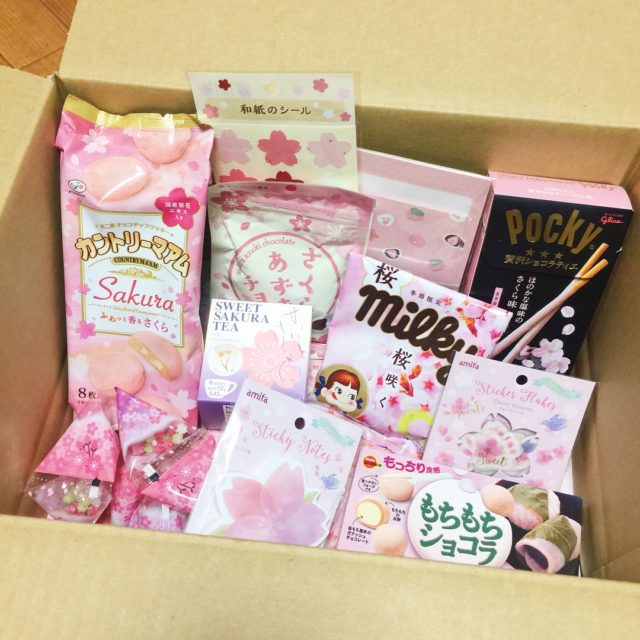 "I remember the first purchase I made in Japan—it was an array of very kawaii cakes from Mini Stop!" Kaila fondly reminisces. "There was a matcha cake, a strawberry cake, and I think even some mochi. They were all cutely designed, and it opened my eyes to the Japanese level of craftsmanship. They set such a high standard of excellency, passion, and hard work."
But living away from home wasn't always easy. Homesickness was a constant battle, as well as having to deal with things without her family nearby. "I remember it all happened at once—I got hospitalized because I had my gallstones removed, and I was going through a breakup. I was really lonely and homesick."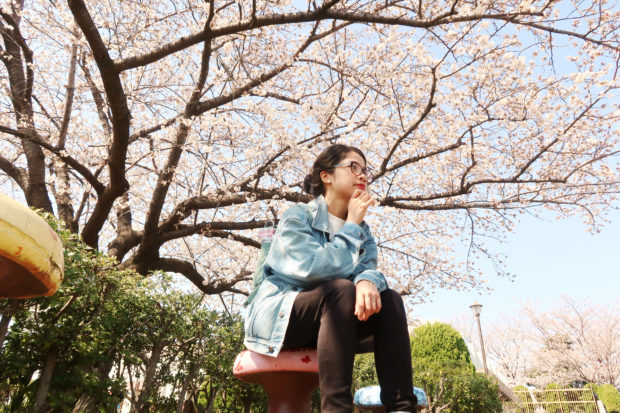 Despite all this, Kaila didn't give up. It only pushed her to do better and be better. "I was really saving money, so I couldn't just book a flight back. What I did instead was I poured my energy into learning more creative hobbies and anticipated trips, so I had something to look forward to."
As someone who has been living abroad for a couple of years now, I can definitely relate to Kaila's experiences. I do have my moments when I sulk, and her way of coping serves as a good reminder of how to pour my energy into a better place. 
Lessons on Living Abroad
"You really need to have grit," Kaila tells me. "A lot of people can easily influence your thoughts and decisions, so you really need to hold your ground. When I am faced with an intimidating task or goal—one that most people would usually give up on because it seems impossible—I really push myself to ask 'How can it be done?' instead of giving up right there and then. I grew up with safe decisions, but now that I'm on my own, I really needed to change my way of thinking.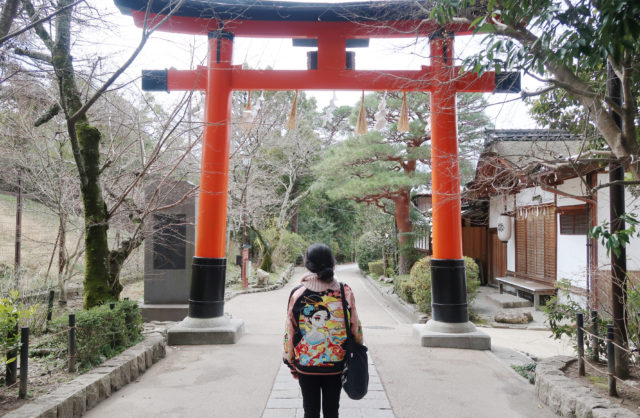 "Apart from becoming more open-minded, I also learned how to cope with my homesickness better. When I'm having a tough day, mentally and emotionally, I remember why I chose to move to Japan in the first place. I wanted this, and every decision we make in life comes with its own set of pros and cons. Having to deal with these cons was part of it. I had to remember my goal."
Content Creating Tips & Growing Your Audience
I also asked Kaila about how she came up with the "Rainbowholic Formula," and what her top tips are when it comes to creating content. "You have to produce content you like, otherwise, you wouldn't want to make it. More importantly, you need to create content for yourself," she shares. "People will watch, and those who share the same interests as you do will most likely subscribe. You will attract the right audience eventually, so don't pressure yourself into making content that will please everyone."
Kaila started with blogging, then eased into making YouTube videos (and a lot of them!) on her channel, rainbowholicTV. "You also need to learn how to adapt and evolve. Don't be afraid to get out of your comfort zone and try out new and different mediums—that's how I ended up making more content on YouTube and Patreon. Add your own twist through storytelling, and adapt to the platform that maximizes the effectiveness (and profitability) of your content.
"Lastly, focus on consistency. Your first few videos might not get the views just yet (I remember I only had 5 subscribers when I started two years ago!). But eventually, people will follow if they see consistency. Consistency also helps with self-improvement. I got to know myself better as I made more videos, especially how I edit and the time it takes for me to make them. After years and months of doing this, I know my flow and my style of working when it comes to my craft. Also, work with no distractions. When you become consistent, your skills will definitely level up."
Kaila shares that she intently puts her phone away because "one open chat can redirect you to so many unnecessary online distractions", and that she gets to concentrate best in the morning. "It really requires discipline, but it's worth it."
On Creating Your Own Luck…and Making It Grow
Kaila always emphasizes that the road to where she is now was not always smooth, but she learned how to make luck work for herself by creating her own. "Apart from ensuring that your environment is good for your growth, don't be afraid to ask for help. Sometimes, you don't know that your lucky stars are actually disguised as opportunities we turn down. Sometimes, our lucky stars are the people offering us help. Grab opportunities and be thankful.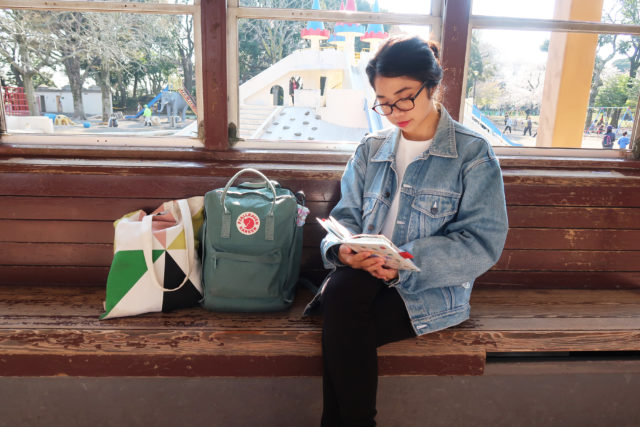 "But don't stop there. Make it grow. You need to ask yourself 'what's next?' I was once awarded to be the Philippines' representative in some blogging convention, and I used that as a stepping-stone to expand my community and share my art. You need to zoom out and connect the dots to create the road that will lead to your goal. I always have different goals during different seasons of my life, but it's important to really grow the seeds I've planted and the fruits I've sowed—this is how I make my own luck."
Kaila has inspired me in so many ways, especially as creators and as twenty-something women working abroad. And while I wrap up my interview with her, she tells me that despite us having never met up personally in our lives, she felt like it was a reunion. I could be really shy when it comes to messaging people on Instagram, but I am learning to open up more and learn from others on a more personal level.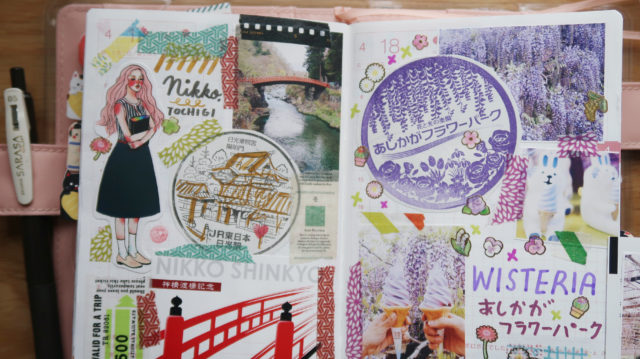 In between our giggles and chatting, Kaila tells me about her favorite quote from Paulo Coelho's The Alchemist, and I couldn't think of a better one to describe this fun-loving Rainbowholic. "When you want something, all the universe conspires in helping you to achieve it."
"…but you need to work hard for it, too!" Kaila laughs. 
Check out Kaila's blog, online shop, and her works on YouTube. Sign up for her Patreon, and follow her on Instagram and Twitter.
Disclaimer: The views expressed here are solely those of the author in her private capacity and do not in any way represent the views of Preen.ph, or any other entity of the Inquirer Group of Companies.
Photos courtesy of Kaila Ocampo
Follow Preen on Facebook, Instagram, Twitter, YouTube, and Viber
Related stories:
Some ideas on living a creative life (despite having a day job)
The ABCs of adulting
Five tips for making the big move
Why I'm a firm believer of memory keeping