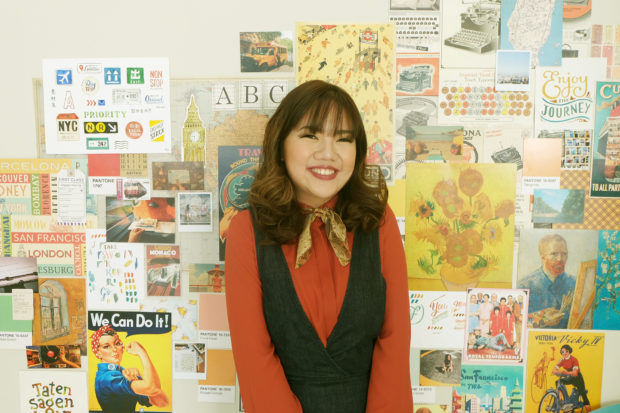 Here at Preen, we're fully aware that adult life doesn't always go as smoothly (and look as beautiful) as curated Instagram feeds. We all face challenges amidst all the good things. Meet Mikka Wee, a former food editor-turned-working gal in Singapore, who's about to share all the ups and downs that come with adulting and living. Welcome to Bless This Mess!
If you are a follower of Abbey Sy's, you would've instantly picked up that this article bears some semblance to her (and to her brand), especially her bestselling books The ABCs of Hand Lettering, The ABCs of Journaling, and of course, Hand Lettering A to Z, which I've seen on the shelves of Singapore's bookshops, New York's Strand, and public libraries around the world. However, I am about to let her know that a new Biryani place opened right across my apartment, and it's also called ABC. Being the corny friend that I am, I ask her if she is also starting to venture into food and beverage, or has she sued them already for naming it ABC. She replies in wild inaudible laughter that only a "HAHAHAHAHA" can convey and sends me a weird sticker of a pink blob on Telegram.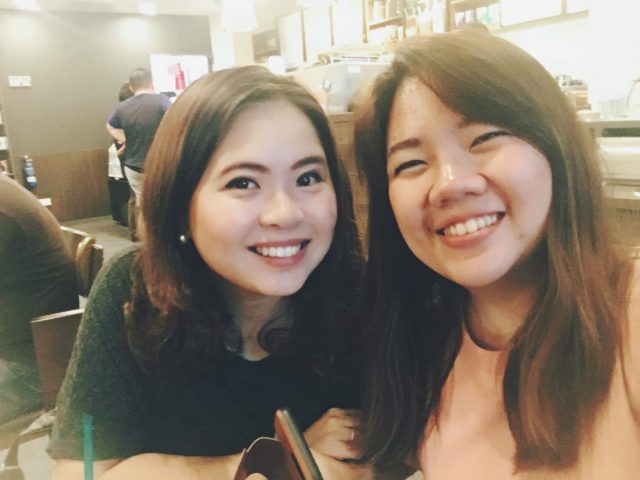 This is the Abbey Sy I know.
Despite the accomplishments Abbey has achieved, she has always been a sister to me. Our friendship almost reaching a decade, I've seen her through her seasons, and I could not be prouder of the woman (yasssss, woman!) she is today. Despite the fame and following she has gathered, she has always remained grounded, humble, yet bursting with inspiration and creativity. So today on Preen, we're getting really up close and kinda personal with Abbey as she shares about adulting in the quarter life. Get ready!
We start the Facebook call, and the first thing I ask her is how she manages her success at such a young age. "Honestly, I didn't expect any of this to come along (doing what I do now)," Abbey tells me. "You know me; I was raised in a very conservative Chinese family setup. I never expected this much. Maybe it's a personal issue? Growing up, I was expected to have good grades, a good career. But I realized that I could make choices for myself and be more open to positivity. I still feel this has all been accidental—like, I still need constant validation; maybe a reminder from my friends or family that I'm doing okay. I never became complacent with the frame of mind that I've been able to achieve a lot at a young age, because my definition of success is always changing.
"I don't really know when that day will come when I can finally call myself 'successful.' The definition of success varies for every person, and for me, it changes. Like right now, success is defined by my job, but maybe six years from now, it's getting married. So now, I'm at a point where my success drives me because it's a form of happiness. Success to me is something that gives me joy and fulfillment in a certain season; it's what I achieve when I do something I really like."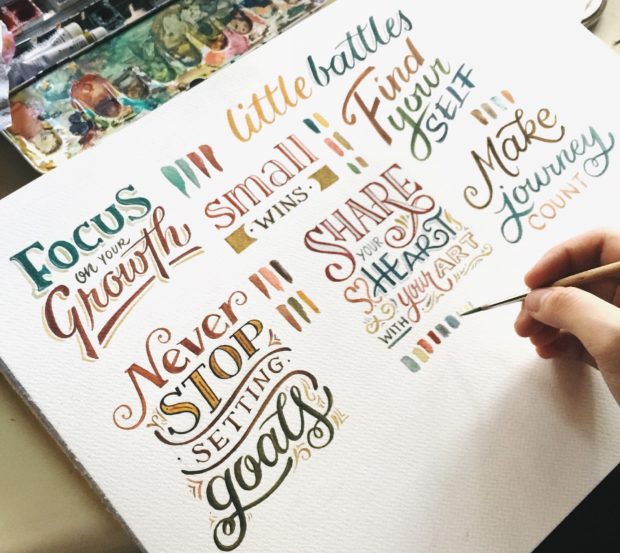 Abbey currently calls herself a freelancer, and to many, she is living the dream: doing what she loves and makes a living out of it. Don't we all love to be in those shoes? But Abbey gives us a different perspective of what the freelance life is like.
"It's great that I can set my rules, but some people are still not open to that idea. Like, I travel a lot, but what a lot of people don't understand is that travel is part of the work, too. Right now, I consider myself part-artist and part-author. I actually position my day like a normal nine-to-five (actually, I end work at 7 p.m. and I even do overtime!) because I still need to sit down and get work done no matter my mood or what I am feeling that day."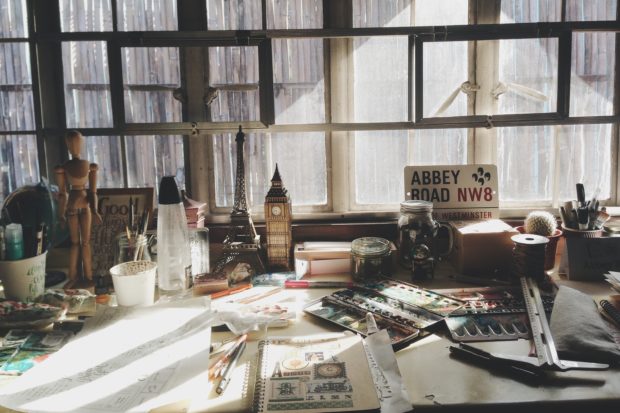 Not a lot of people know, but Abbey used to have a day job—and this was when she actually realized that she wanted to be an artist full-time. "It was really hard to juggle my day job and my freelance work. I made sure nothing overlapped, so during my lunch break, I'd be on Photoshop, editing. I also sacrificed a lot of sleep (which I really regret now!), but I think that the key to making it work is the dedication and determination to both the job that pays your bills and the job that sets your heart on fire.
"I did freelance work for myself because I enjoyed what I was doing. And of course, there's the financial gap to fill. I just graduated, and I needed money because I was at that stage of self-exploration, so I knew I needed to be extra stable. Freelancing is tough, especially when you have a day job because you don't know what will happen financially, but it's really important to find the proper balance that will keep you sane as a person.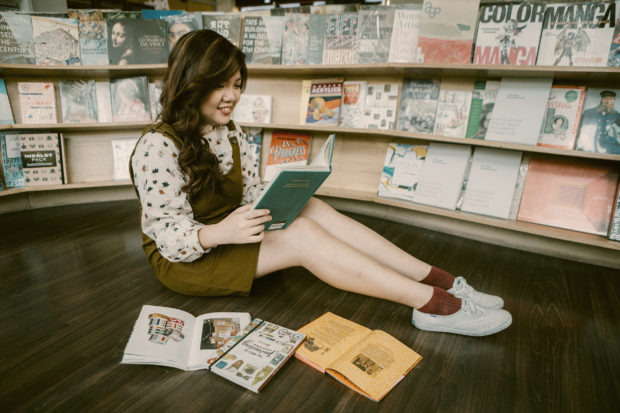 "Right now, I manage my time by totally disconnecting. I do bullet journaling, I organize the work I need to do at the start of the week, I categorize them by theme, and then I assign them to different days in a week (e.g.: drawing on Monday, writing on Wednesdays). Then, I really turn off the Internet, unless I need to do online research. I also keep track of my schedule, events, and meetings through Google Calendar. And I guess, over the course of three to four years, I've figured out for myself the days when I am most productive. I wake up at seven in the morning, and I try my best to end work by seven in the evening.
"Most importantly, I also make time for myself (hashtag: self-care!). I write a lot, which is ironic because my job also requires me to write! Sometimes I like to cave in and watch a TV series, or I go out and get a massage or go to the spa, which is a good two to three hours of not having to think about anything! I also recently got into yoga, and I feel more recharged and my mood really improves."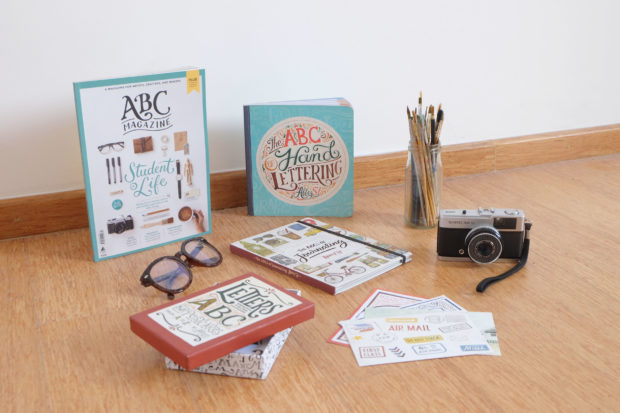 And because the cat is now out of the bag, I ask Abbey about why, despite having three bestselling books out about hand lettering, does she still plan to go back to school in New York this year? "Initially, my reason was to back up my education because I am a self-taught artist, but when I take a look at how my career has evolved and developed over the past three years, I feel like I want to get something more. My current work has been more of what's intrinsic in me going out to the world, but now, I want it to be the other way around. I want to learn because I'm a naturally curious person, and I always find joy in learning something new. But, I also don't like studying too much, so I'll be taking a continued education that revolves around short courses related to what I do such as editorial design, writing, typography, and I know New York is one of the best places to get this type of education.
"I realized it was New York because when I came home after my first trip, I felt so much nostalgia about it immediately. There was this moment when I stepped out of the Brooklyn subway alone, and I just felt the connection—New York had something else, like a love spell. But I had to make a lot of adjustments to prepare myself for this chapter, especially since I'm not really from the type of family who would allow this in a heartbeat, more so because I'm the eldest daughter. I'm covering all my expenses for this trip (except lodging because I have family living in New York). I save as much as I can, and I just keep in mind that all my little adjustments (such as not working in a café or doing yoga at home instead of in a studio) are all going to be worth it."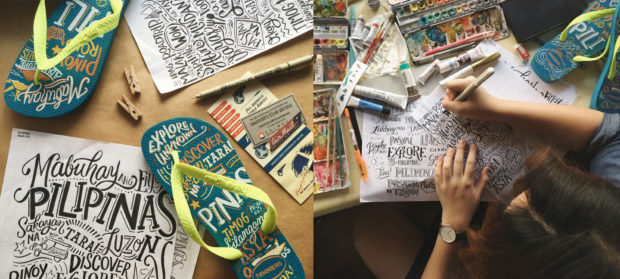 She tells me that one of her favorite reads of 2017 is Sophia Amoruso's Girlboss, and she instantly laughs and says, "I know she went bankrupt, but no judgment! It's a really good book." So I ask her what being a "girlboss" means to her in the context of adulting and finding her way around the world. I can hear the smile in her voice when she says "to me, it's about being in control of your life no matter what people think of you as a woman. It's about being able to inspire and to share what she loves to others. A lot of it is about not settling—if you feel that there's a better way to do things, then why aren't you doing it?"
Whether it's geeking out over MUJI pens, pigging out to sushi, dreaming of New York, and lamenting over expensive make-up that's way beyond our budgets, Abbey has always been someone I've admired for her crazy grit, her immense talent, and her intense gusto for life. I tell her that she makes things appear so easy, but she always tells me that it's really hard work and a lot of heart. Her mantra this 2018 is "better days are ahead of you", and it's quite crystal clear that better days are definitely ahead of her. As a student of life, she seems to have her ABCs set straight. Whether as an artist, author, friend, or maybe even future restaurateur, Abbey and Adulting seem to be getting along just fine.
Disclaimer: The views expressed here are solely those of the author in her private capacity and do not in any way represent the views of Preen.ph, or any other entity of the Inquirer Group of Companies.
Photos courtesy of Abbey Sy
Follow Preen on Facebook, Instagram, Twitter, and Viber
Related stories:
5 Tips on Surviving the Jungle of Adulthood
Start Off Women's Month with Some Self-Care
This Year, It's Time to Make Your Goals Happen
Here's How to Achieve Noteworthy Bullet Journals