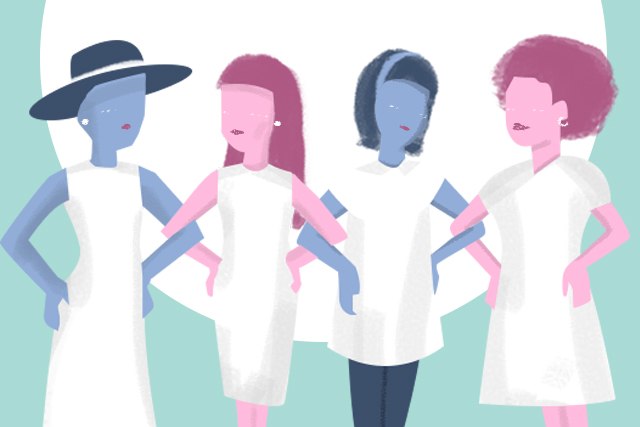 Today is the first day of Women's Month and we can't wait to celebrate all the ladies around the world. Yes, it is important to share the love all year round, but let's make it extra special this March. We have 31 days to do that so we made a checklist to start everyone off. These are just simple tasks and steps that you can do every day, you can even start right after going through the list. So grab a pen and paper, and have an amazing Women's Month, ladies!
Take care of yourself
The best way to start off Women's Month is to take care of yourself. Take a step back and see if you've been investing enough time for you. You might have been too preoccupied with work and other people that you've forgotten about yourself. This month, reward yourself with something you'll enjoy. May it be a spa day, a shopping spree, or even just some extra hours of sleep.
Support your fellow women
Let's put our petty differences aside and help out one another. Whether it's supporting a local brand or offering advice to a friend, show some love to the ladies in your life. Yes, even the ones you might not get along with. It might be difficult but you can use this month as a stepping stone to better accept each other.
Consume art, music, and movies created by women
This month, try to learn about the women behind great movies, books, music, and art. Starting today till March 4, you can pass by the Art Fair to discover female artists. You can also check out these five writers who have written feminist books. Or watch movies directed by women.
Celebrate the women you look up to
There's nothing better than showing some love to the women you admire. Whether it's your mom or your boss, tell them how much you appreciate them. Little words of affirmation are always appreciated.
Tell the kids
You're never too young to be a feminist or to take part in Women's Month. If you have younger siblings or family members, let them know what this month is all about. You can bring them along with you to different talks and seminars (that are "kid-appropriate" of course). Or simply explain to them that no matter what society dictates, they have a voice.
Art by Yayie Motos
Follow Preen on Facebook, Instagram, Twitter, and Viber
Related stories:
For Women's Month, I Celebrate My Mom and Her Quirks
Stop Asking About International Men's Day During Women's Month
Aivee Teo, Jessica Wilson, Vania Romoff on the Women Who Drive Them
The Importance of Teaching Feminism at a Young Age