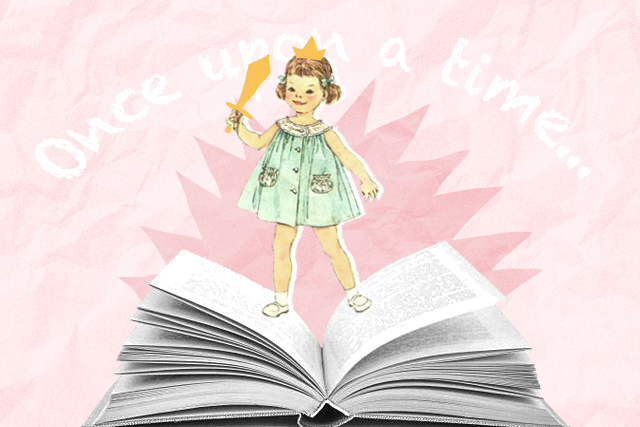 Every week, Preen tackles motherhood sans the rose-tinted glasses. Our columnists L. Juliano, Marla Darwin, Monica Eleazar-Manzano, Rossana Unson, Chrina Cuna-Henson, and Ronna Capili-Bonifacio tell their personal experiences like it is—at times frustrating, oftentimes confusing, but always enlightening.
We were playing in her room, when my two-year-old daughter made an announcement:
"Mommy, I'm a princess!"
"What kind of princess?" I asked.
"A WARRIOR PRINCESS!"
She started enumerating all the possible monsters, zombies, and ghosts she would slay, and I couldn't help but be satisfied with the imaginary world she was building for herself.
The idea of being a warrior princess is something my daughter gleaned from a book called The Princess and the Pony.
Reading books to my daughter is one of my biggest love languages. Apart from the cognitive benefits, bedtime stories give us an opportunity to dream and brainstorm. I'm discovering that if we choose our books well, the characters become a part of their lives.
There was a Florida State University study that went over 6,000 children's books published between 1900 and 2000. The study found that 57 percent of books published every year feature central male characters. Just 31 percent feature central female characters, and the rest feature animal characters where male animals also hold dominant representation.
Representation matters so much, especially for children. It matters to us as a family to see different kinds of little girls. We have scores of other books that feature other protagonists, but when my own little girl sees someone who looks like her do incredible things, something deep in her lights up.
To know of a warrior princess is an exercise of breaking out of the boxes that are typically foisted on princesses. If in childhood I'm able to present the many wonderful, different ways to be, at least in books, my daughter's world will be bigger and brighter.
The odds are against us in seeking representation for our daughters, but I've made it my mission to find books with compelling female leads. There may not be an abundance of them, but there are amazing ones out there. Here is a preschooler list that is tried and tested with endless readings in our household.
The Princess and The Pony by Kate Beaton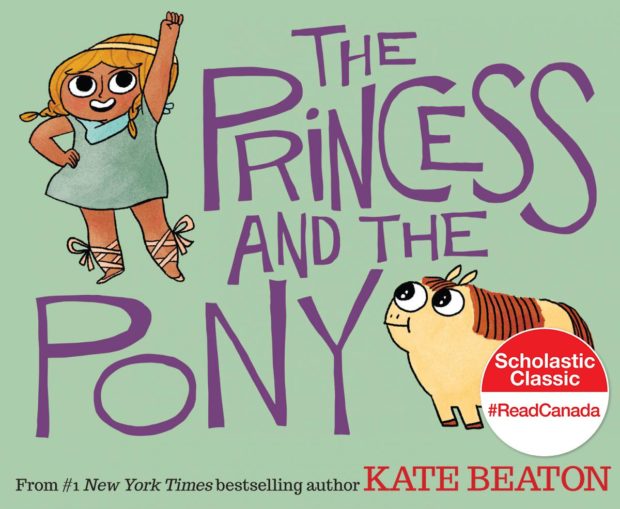 Ah, the aforementioned warrior princess book. Kate Beaton is a The New Yorker cartoonist with a degree in history. Her fun illustration style, coupled with an impeccable eye for detail, is perfect for the kind of princess story she is able to bring forth. In The Princess and The Pony, Princess Pinecone comes from a kingdom of warriors and wants nothing more than a strong warrior horse for her birthday. Unfortunately what she gets is a chubby, flatulent pony.
Rosie Revere Engineer by Andrea Beaty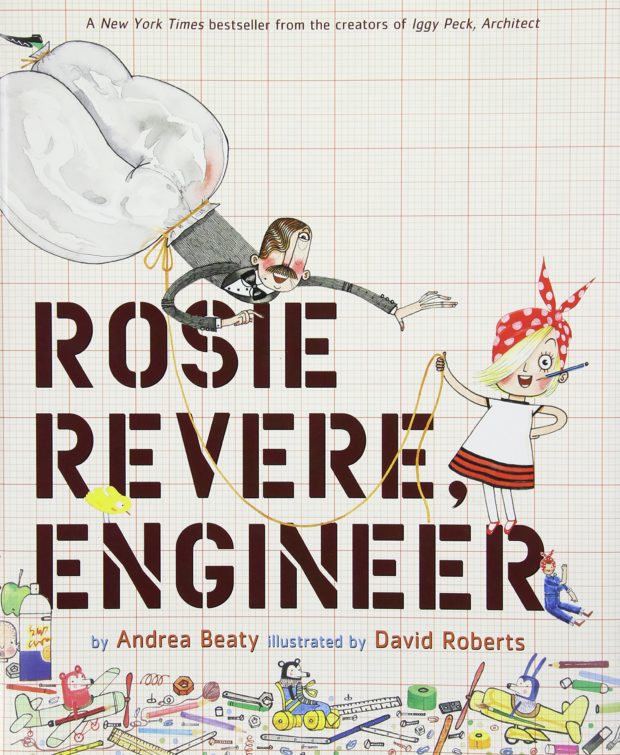 This is a modern classic. Coupled with beautiful illustrations (with nods to Mid-Century Modern style and the history of aviation), we follow the journey of little Rosie Revere overcoming insecurity and trusting the process to become the engineer she is meant to be. It tugs on adult heartstrings as well when we see Rosie learn to embrace the little victories and to lean onto the voices that believe in us the most.
Ada Twist Scientist by Andrea Beaty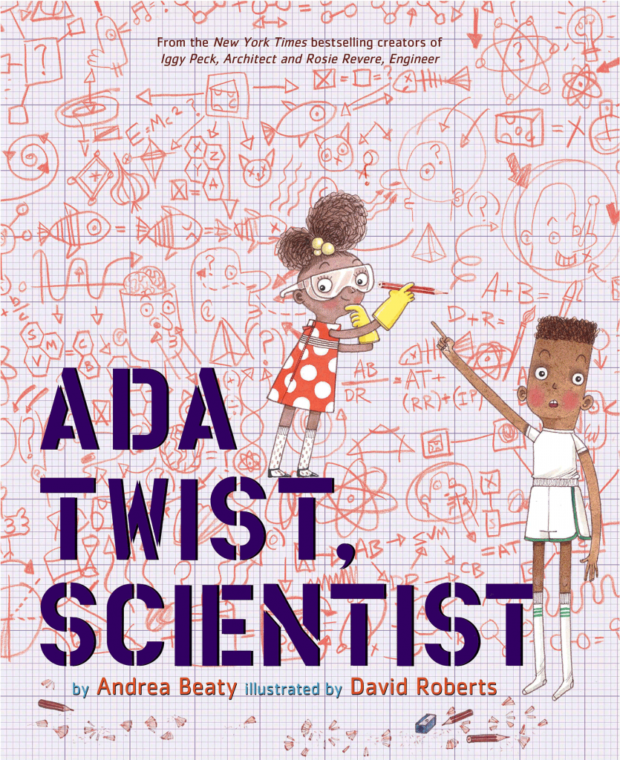 From the same series as Rosie Revere Engineer, we are introduced to Ada Twist, a little girl with an insatiable appetite for curiosity and a trail of destruction. Representation for little girls in children's literature as it stands has a long way to go, but representation for little girls of color has an even bigger mountain to scale. Ada Twist is a black girl with tight, lively curls, and I'm delighted to see someone like her find her joy in science.
Knuffle Bunny by Mo Willems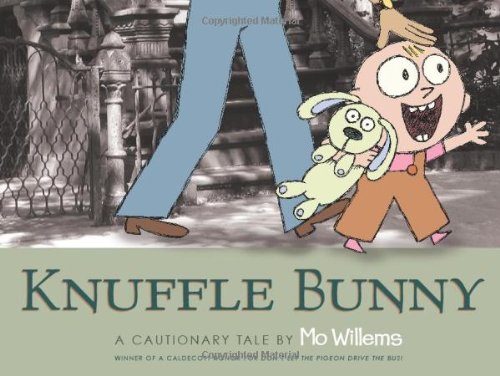 Knuffle Bunny is the name of Trixie's beloved stuffed animal. Knuffle  Bunny gets lost in an errand and the whole family scrambles to find him. Preschoolers will recognize themselves as Trixie fails to find the words to describe the overwhelming, earth-shattering emotions she is feeling. She is in touch with her grief and will not be consoled. Parents will see themselves in the hapless daddy who has to bear witness to this meltdown and figure out how to make things better.
Madeline by Ludwig Bemelmans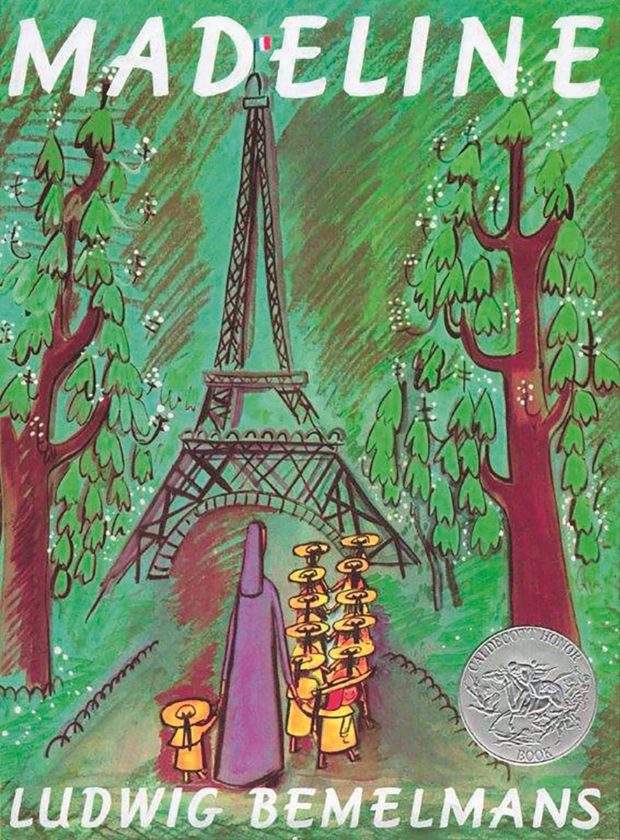 Madeline is a beloved figure from my own childhood. I love Madeline because she's a brave little girl who has a pure and clear sense of what is right. It's always so fun to read the familiar, charming cadences of the lines. Her adventures are whimsical yet the sense of urgency and drama is perfect for toddlers to grasp.
Miss Rumphius by Barbara Cooney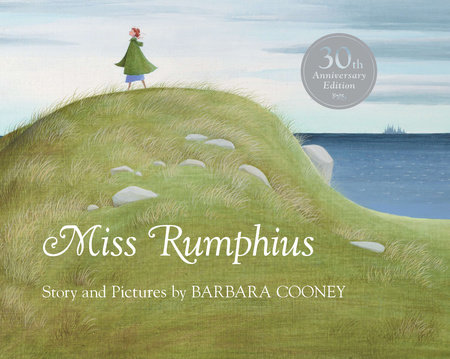 Miss Rumphius is one of those picture books that moved me as a child and still haunts me as an adult. The copy I have in my house is from a secondhand bookstore in the US. I bought it before I even had my daughter because I knew I had to have it. Miss Rumphius is a lady who travels the world and dedicates the rest of her life making the world beautiful in her own unique way. It's a path that strays from the conventional and this gumption and worldly spirit is what I want imprinted in my child.

Eloise by Kay Thompson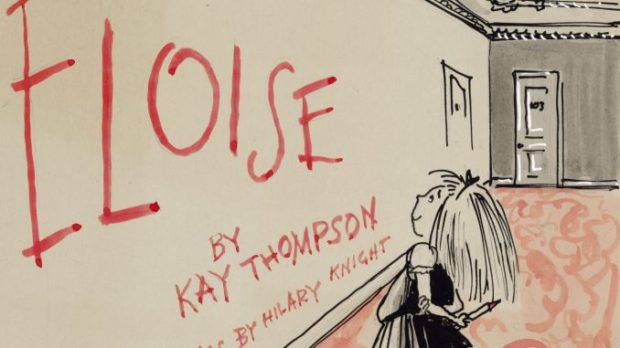 My husband hates Eloise and thinks she's a brat. Point taken but I would like to argue that pop culture has many examples of beloved naughty, mischievous boys, yet the same traits aren't as cherished with girls. If it's not obvious, I have a fondness for girls who have nerve and cheekiness in them. Eloise stands for all the pent up energy in every girl that's dying to get out.

Amina and the City of Flowers by Christina Newhard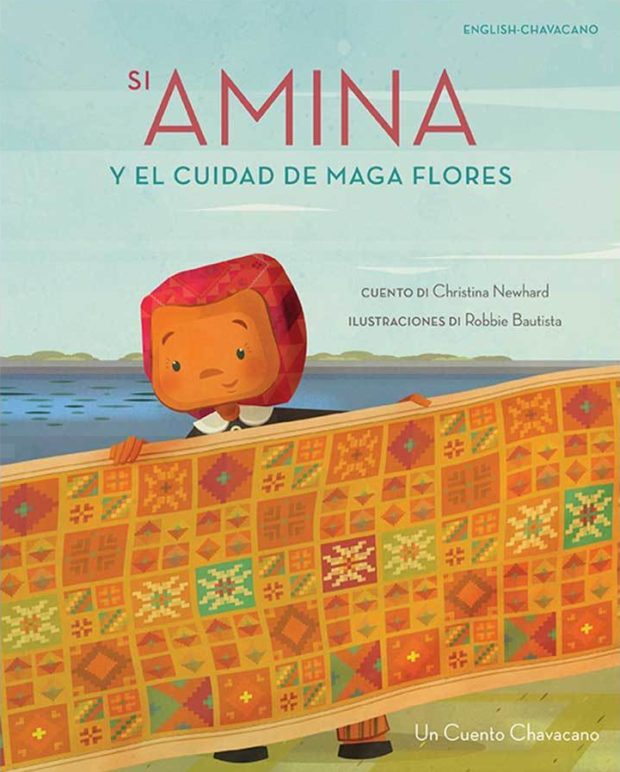 Exciting things are happening in Filipino children's literature. Amina and the City of Flowers is part of Sari-Sari Books, a publishing company that aims to tell Filipino bilingual stories. Amina is written in Chavacano and English. Amina and her weaver mother are traveling Yakan people. The story takes us across Mindanao and the various tribes strewn in their travels.
Disclaimer: The views expressed here are solely those of the author in her private capacity and do not in any way represent the views of Preen.ph, or any other entity of the Inquirer Group of Companies.
Art by Marian Hukom
Follow Preen on Facebook, Instagram, Twitter, YouTube, and Viber
Related stories:
The feminist mommy's manifesto on teaching my kid to be a better person
My "sharpen-the-saw" booklist
I brought my 6-year old daughter to a feminist gathering
Why we must raise our boys to be feminists too