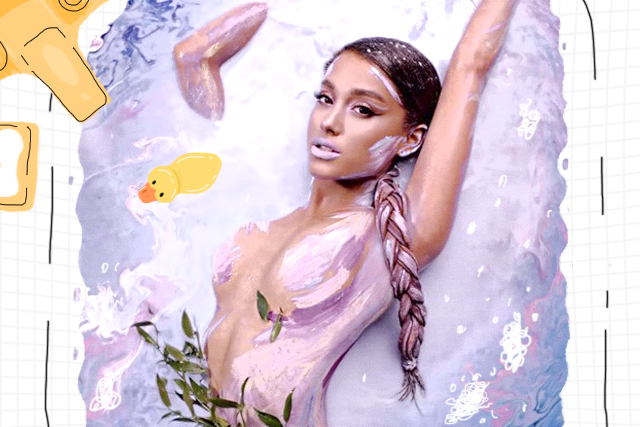 The music video for "God Is a Woman" has been considered a religious experience. Here, we see Ariana Grande reenacting famous paintings and sculptures that depict both women and God. (If you want to know all the references made, PopSugar made a full list.) Probably one of the most screengrabbed moments was the part where Ariana is bathing in a painted vagina-shaped pool á la Georgia O'Keefe.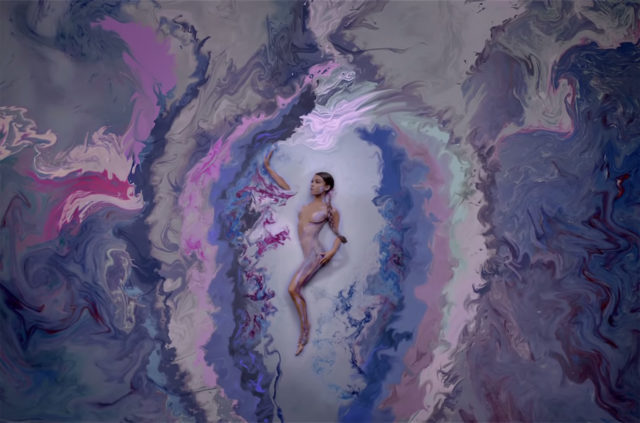 One fan joked that if Lush would make a bath bomb inspired by that scene, he/she will buy it. Funnily enough, the brand accepted the idea and may have put it on their checklist of new bath bombs. Ariana is willing to do "anything" for this to happen too.
While this product doesn't exist yet, we thought it'd be a good idea to scour for other bath bombs we can use to feel like Ariana in the video. The pool has blue, purple, and pink hues mixed together. You don't have to use all the bath bombs we listed below at the same time. Just choose one or two and relax while "God Is a Woman" plays on loop.
Soak Artisan Soap Grapefruit Cocktail Bath Bomb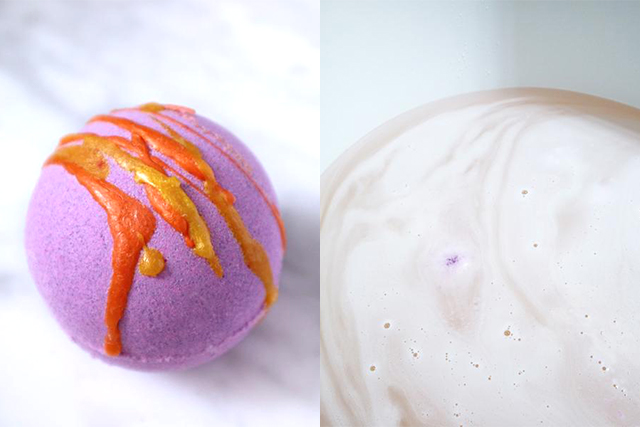 The middle of the pool where Ariana is placed is white with a light tinge of purple in it. For a similar effect, go for this grapefruit bath bomb from Soak. It creates a cream-colored bath that'll moisturize your skin and make it supple. It's made with Kaolin clay to clean out impurities and also has coconut oil to seal in moisture. Available online.
Miss A a2o Lab Bath F-Bomb in Purple Haze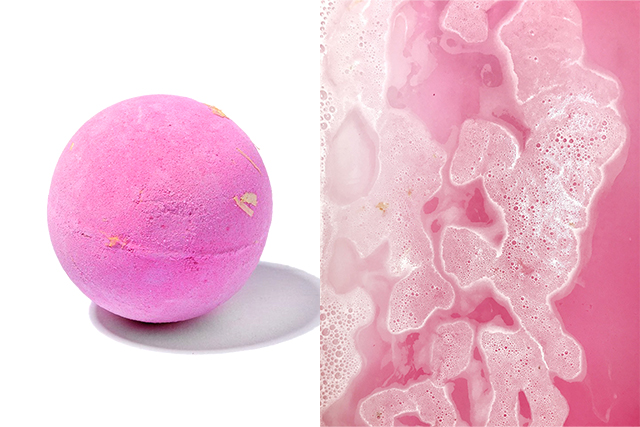 Purple Haze has more of a magenta tone than purple. Either way, it's a good mix with the Soak bath bomb as it has lilac essential oils to help you relax while in the bath. The Miss A bath bomb also comes with dried petals that will come out as it dissolves. Available online.
Haru Artisan Soaperie Mermaid Gem Bath Bomb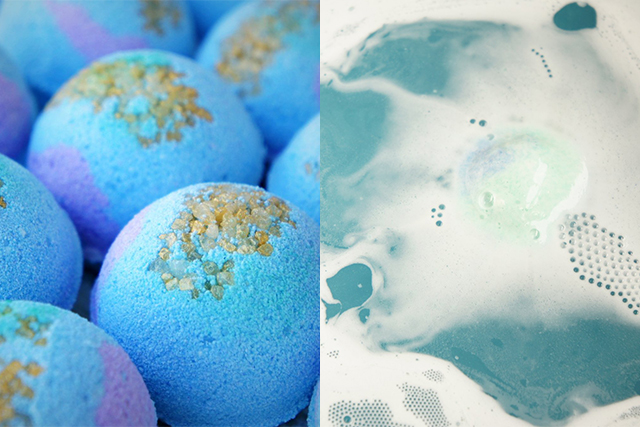 This bath bomb will make your bath water look like the ocean in a snap. Mermaid Gem is blue with light green Dead Sea slat crystals on top. It's also made with avocado oil for healthy and nourished skin from head to toe. Available for pre-order online.
Lush Sex Bomb Bath Bomb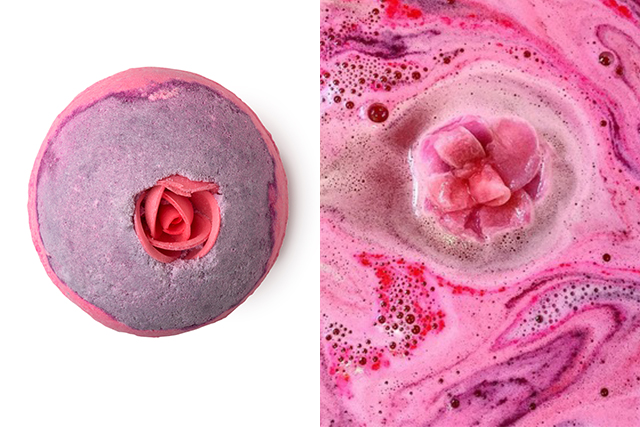 According to Lush's website, this product is "a must for any romantic bath." It has a floral scent thanks aphrodisiacs like ylang-ylang, jasmine, and clary sage oil. It's also made with soy milk to make your skin extra soft. When it dissolves in the water, it creates a pink and purple hue that looks even better when it's swirled around. (Maybe we can suggest this bath bomb for Ariana and Pete Davidson's future honeymoon? Just throwing it out there.) Available at Bonifacio High Street.
Victoria's Secret PINK Bath Bomb in Unicorn Vibes
A mix of pink, blue, and purple, Unicorn Vibes lives up to its name and gives you all the colors. It's made with shea butter to nourish the skin and scented with vanilla sugar so you'll come out smelling like a pastry after. Available at SM Megamall.
Art by Marian Hukom
Follow Preen on Facebook, Instagram, Twitter, YouTube, and Viber
Related stories:
Hey, Ariana Grande and Pete Davidson we have some furniture suggestions for you guys
The ponytail isn't the only beauty trick you can cop from Ariana Grande
Fill your bath with bubbles for a relaxing night
The ultimate guide to achieving relaxation in the tub
Ariana Grande was caught in a Twitter thread defending her relationship with Pete Davidson