After getting engaged, Ariana Grande and Pete Davidson also moved in together. If you follow them on social media, you would have seen snippets of their new place. If you have seen those posts, you also probably noticed that they don't have the much furniture. Pete even posted a series of photos showing their empty living room. And, yes, they are using a ladder as seating.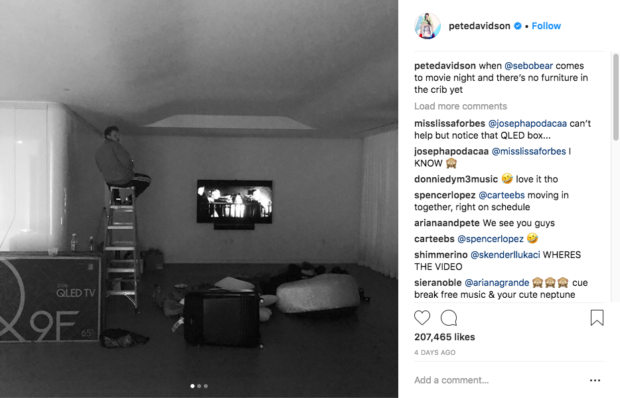 Since they haven't furnished their space yet, we wanted to give them some suggestions of big pieces to get. We wanted to give some variety for their living room, bed room, and also kitchen. We even found a cool lighting fixture we think they might love.
West Elm Valencia 3-Piece Terminal Chaise Sectional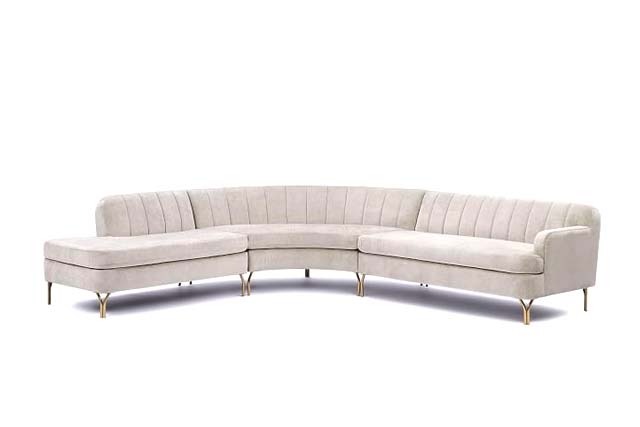 Ariana and Pete seem to always have people over but they don't have a proper seating section yet. To accommodate their friends and family, we suggest this sectional. It has metal legs with a brass finish and has a sculptural shape. Aside from this neutral shade, it also comes in forest green. All they need to add is a few throw pillows. Available at Estancia Mall.
Pottery Barn Antiques Reclaimed Wood Storage Bed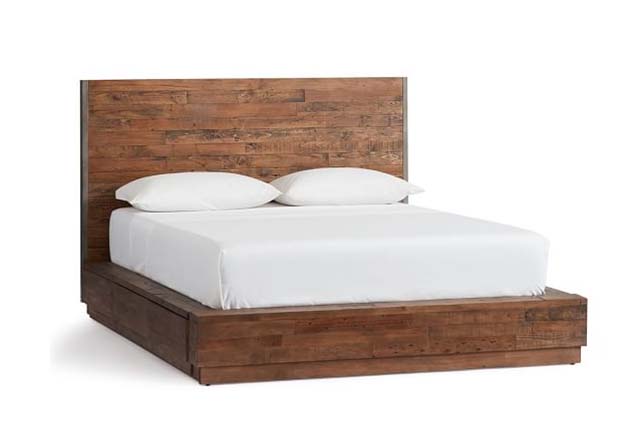 They might already have a mattress so the next step would be a bed frame. This one is made from reclaimed wood and has a semi gloss finish. This also serves as extra storage since there are four large drawers underneath. They can place some valuables or extra linens in those compartments. Available at Central Square.
Samsung Refrigerator with French Doors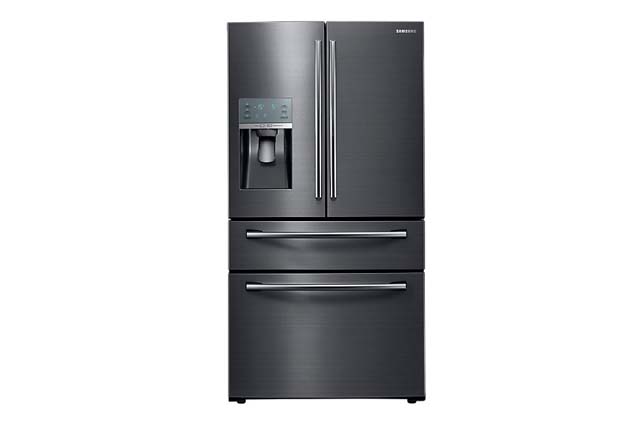 For all their snacks and goodies, they're going to need a refrigerator. It has a food showcase so you can easily see and get your favorites. There's also loads of space so they can divide and arrange their food depending on type. Available at Abenson branches.
Crate&Barrel Lakin Recycled Teak Extendable Dining Table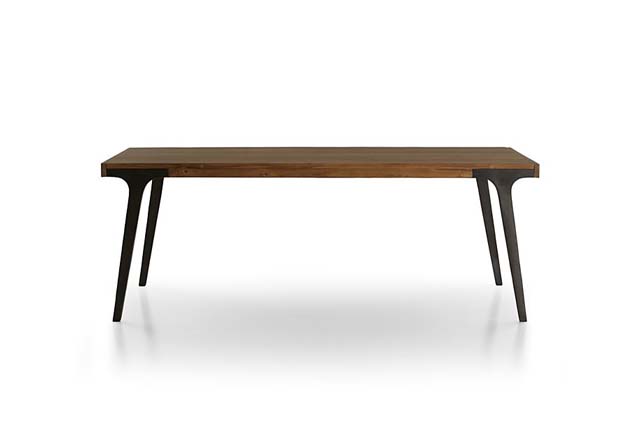 It would be difficult to enjoy a meal if they don't have a proper dining table. It has a wood top and metal legs, while the frame is made of repurposed teak. This comes in two different sizes, either 61 inches or 81 inches. So they can pick whichever best fits their space. As for the chairs, we can picture this with wooden chairs that have leather upholstery. Available at SM Megamall.
Raw.Tura Marty Ottoman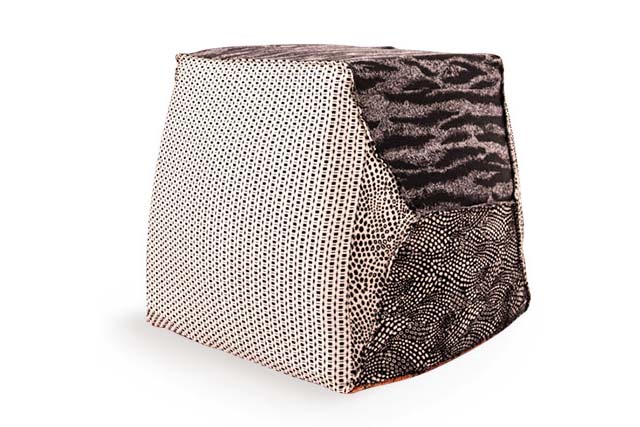 Aside from couches and chairs, it's also good to have other seating options like ottomans. These are easy to place around any space and they're functional too. This one from local brand Raw.Tura is made of foam and cotton fiber. The design on the outside features patchwork fabric. Available online.
Kenneth Cobonpue Cloud Hanging Lamp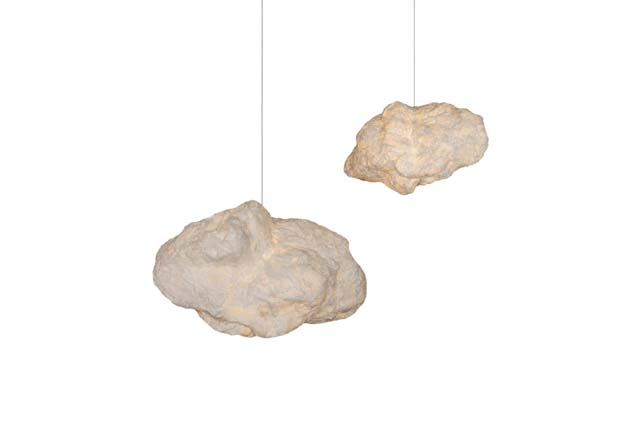 Since clouds are somehow an important symbol in their relationship, we thought it would be cool if they incorporated that into their space. If they're looking for the perfect cloud piece, Kenneth Cobonpue's cloud hanging lamp might be the one. These are actually made of thin cotton fiber so they're strong but can also be reshaped by hand. Imagine having a few of these hanging around a space. Available at The Residences, San Lorenzo Tower, Esperanza Street, Makati City.
Nest Plant Studio Plants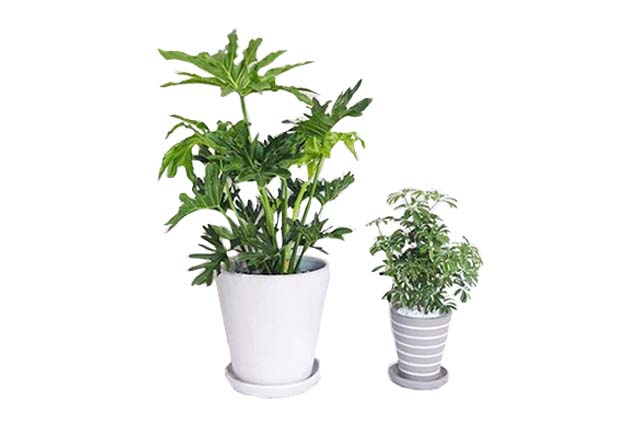 Adding plants to your space is always a good idea. There are also so many to choose from. They can pick between small and big ones depending on the level of care they con provide. There are also great options for indoor. Pick your favorites and become plant parents. For more information, visit their Instagram account.
Art by Marian Hukom
Related stories:
Martina Cajucom's apartment pieces include this clear vintage phone
Here's how to redecorate your place just like Laureen Uy's renovated apartment
Find the right fit before you start your home garden
Buildable furniture: It's like Lego for adults