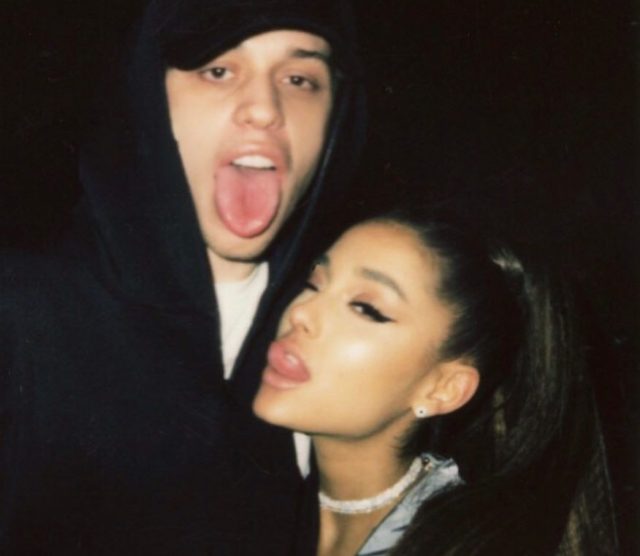 More hints are popping up that confirm Ariana Grande's engagement to Pete Davidson. W Magazine spotted that Ariana has been like fan tweets regarding her future wedding. She's also been replying to some—one said that she's already briefed Pete that he's marrying the whole fandom.
HAHAHAHAHAHH HES BEEN BRIEFED

— Ariana Grande (@ArianaGrande) June 12, 2018
crying

— Ariana Grande (@ArianaGrande) June 12, 2018
i know. i love u so fuckin much. hi. i'm so happy. and excited.

— Ariana Grande (@ArianaGrande) June 12, 2018
She also tweeted his "wife" Camila Cabello, "We need to talk." To which she replied, "KEEP THE RING, IM TAKING THE CANNOLIS (who's keeping the dogs tho?)" Ariana liked that tweet too.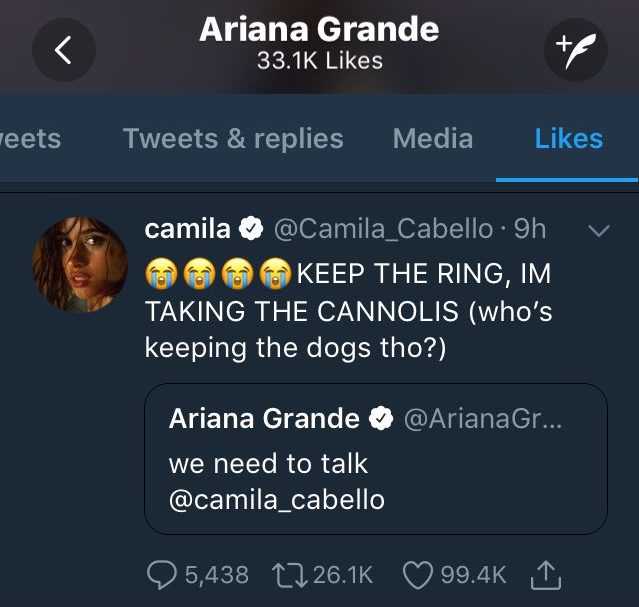 Not only that, apparently Ariana has been wearing a teardrop-shaped diamond ring and nobody noticed until now. She had it on in a photo with her brother Frankie Grande and their mom, and also during her iHeartRadio Wango Tango performance last June 2.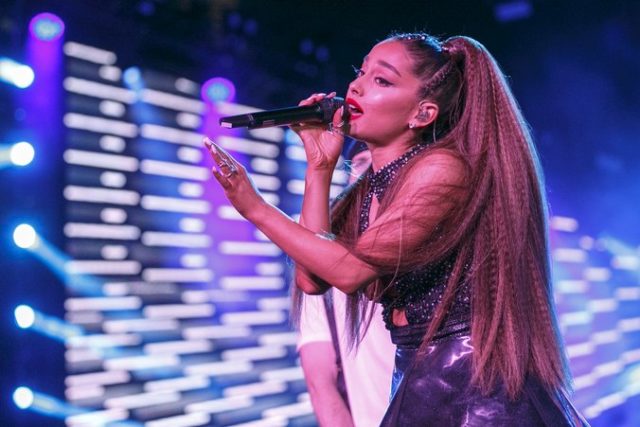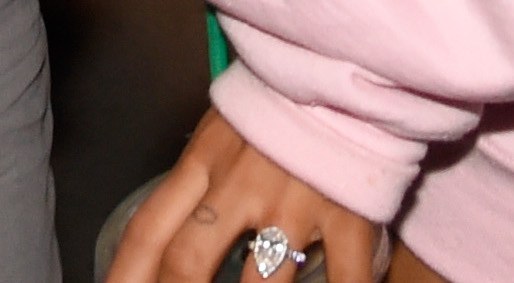 Oh my gosh, this is really happening. We're definitely keeping a close on Ariana and Pete's hints now.
***
Published on June 12, 2018, 11:16 a.m.
Ariana Grande and Pete Davidson very recently became Instagram-official following rumors that they're dating. Just a couple of weeks after that, there are reports that they're already engaged. ENGAGED!
A source told People, "It's a recent engagement. They're just two people who found love quickly and make each other happy all the time. They both started talking about it this past weekend. It's nothing they've been hiding." Although the couple hasn't confirmed anything just yet, Ariana posted then deleted an emoji-filled tweet as soon as the news went public.

But this isn't the first time we've seen just how fast their relationship is going. They reportedly became a couple shortly after they broke up with their exes Mac Miller and Cazzie David. In the 24 days they've been together (it's only been this long?!), Ariana and Pete have gotten matching tattoos. Both have small cloud tattoos on their fingers, and Pete got the Dangerous Woman bunny ears inked behind his ear and the initials "AG" on his thumb.
Fans have noted that it's looking like a whirlwind romance because of the tattoos. And now they're engaged. Hold on, I need a breather.
Anyway, congratulations, Ariana and Pete! Here's hoping you guys talk about Harry Potter for a long, long time.
[
People
]
Photo courtesy of Ariana Grande's Instagram account
Follow Preen on Facebook, Instagram, Twitter, YouTube, and Viber
Related stories:
We didn't recognize Ariana Grande on the cover of British Vogue
Excuse me, Ariana Grande is not responsible for Mac Miller's behavior
Ariana Grande sends love to Filipino fans for "recharging" her after concert
Ariana Grande slayed her Jennifer Lawrence impersonation on SNL