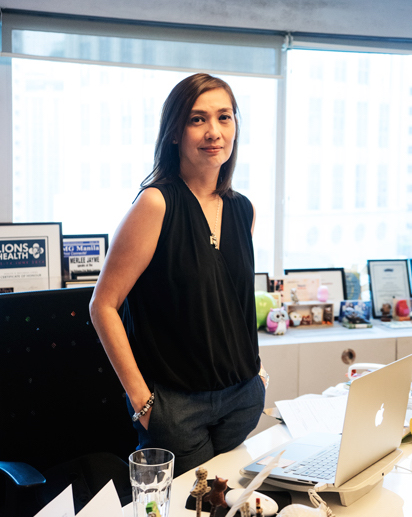 When I met Merlee Jayme, I knew I found a life peg. Here was the chief creative officer and "chairmom" of DM9 JaymeSyfu, a small creative shop that recently won the Philippines' second D&AD pencil win, first Cannes Lion Grand Prix, and many other victories.
Here too was the city girl who, at 13, joined the nunnery when everybody else her age obsessed over portable mirrors and rising bands.
Open about her past in the convent—to the point where she's writing about it in an upcoming book—Merlee recalls the life she believes influenced both her character and work ethic. Her three years in the convent taught her how to plant sugarcanes, tell time through the sun, watch over rare turkeys for a feast, and use salt in the absence of toothpaste.
"I look back [at these and say,] what the hell did I do? It's not just luck. You have to believe in something to keep you going," says Merlee. "The three years at the convent did something to me after all. [I realized] that there's no tough situation you can't handle physically and emotionally. Like when I planted corn, I did it anyway. You can kill all the emotions there first, then just do what you have to do."
The experience was relevant in the advertising industry, which Merlee believes is hardly a Mad Men spinoff. In a world where clients come and go, and pitches are thrown and easily trashed, hardship knows no sex, and discipline, whether learned from the nunnery or not, gets you somewhere.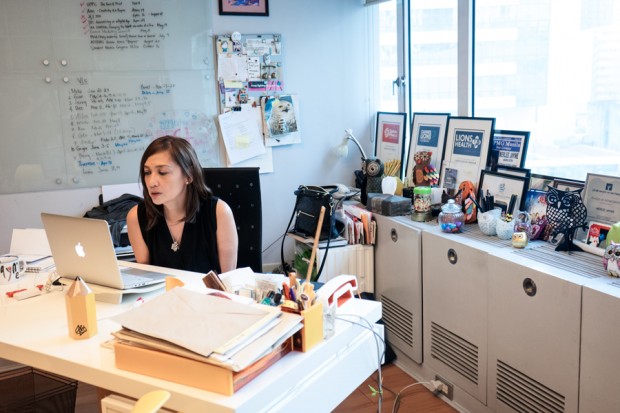 In challenging times, Merlee simply channels all her learned strength in finishing campaigns strong—even if it meant beating deadlines during her maternity leave. "Someone decided [I'd be a] creative too so now, I'm here," she says. In creatively selling brands and products, she makes sure of one thing: "If it's demeaning to women, I can't be the writer of that campaign. I can't go against my ideals."
Today, her survival education and longevity in the industry are more than just the stuff of her success story. It speaks to generations raised to believe in the fragility of women, even mothers, and to underestimate domestic duties.
Apart from cracking P100-million pitches, Merlee's other accomplishment is winning against the one-dimensional lady stereotypes. Once a nun and now mother of four, she's a female professional who's proud of her domestic training, even letting it trickle to her practice—"I'm very protective of my DM9ers, because I'm trained to protect people," she says—all the while not making a big deal about her sex, except when she's proud of it.
To be quite honest: she has it all. And being part of the female minority where most feel you shouldn't have it all, that just made it even better. If being a woman doesn't hold Merlee back, why should it keep you?