A boycott campaign didn't seem to stop R. Kelly from releasing a new song. Yesterday, he dropped the 20-minute track "I Admit" where he addresses all the controversies he's been involved in. These include accusations of sleeping with underage girls and the sex cult he allegedly headed, as well as the backlash he received.
Frankly, I didn't listen to the song because I don't want R. Kelly to get an extra play for his track. But when I saw Genius' news bit about it with snippets of the lyrics, it was clear that R. Kelly isn't apologizing for most of the things he's done, except for the fact that he doesn't go to church, he cheated on a girlfriend, and slept with his friend's girlfriend, among many faults. But previous investigations contradict his defensive remarks in the song. He also went so far as to bring up how he's helped many and insists that he's the victim in this narrative.
That said, we're here to present some of the facts that R. Kelly tried so hard to deny in "I Admit."
"Cancel my shows, that sh*t ain't right (shows) / How they gon' say I don't respect these women, when all I've done is represent (thirty years) / Take my career and turn it upside down, 'cause you mad I've got some girlfriends (girlfriends)"
Since last year, R. Kelly canceled tour dates following the allegations that he's holding women against their will in a sex cult. The Time's Up movement also zeroed in on his streak of sexual abuse and misconduct throughout the years, and also started the #MuteRKelly campaign.
News flash, dude. Your shows weren't canceled because of a petty reason like having girlfriends. You were suspected of a crime that several women corroborated on.
"I admit I f*ck with all the ladies, that's both older and young ladies (ladies, yeah) / But tell me how they call it pedophile because that sh*t is crazy (crazy)"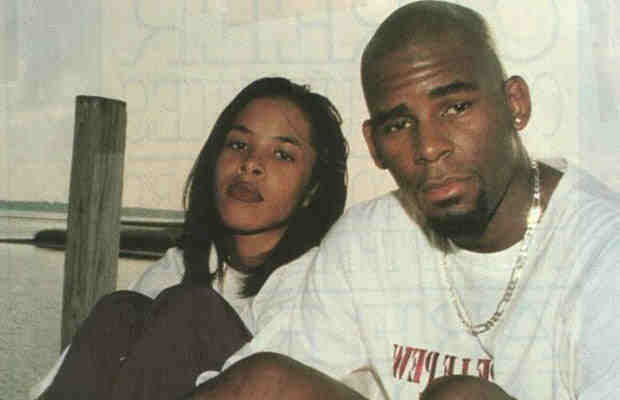 In 1994, R. Kelly secretly married Aaliyah when she was only 15 years old by falsifying the documents. They got annulled less than a year later after her parents found out. Then, in 2002, the police investigated R. Kelly due to a sex tape where he was allegedly having sex with a 14-year-old girl. Reporter Jim Derogatis said in an interview that the video showed the singer urinating in the girl's mouth "and instructs her at great length on how to position herself to receive his 'gift.' It's a rape that you're watching." He was charged with child pornography but after six years of building the case and taking it to court, he was found not guilty.
Those were just some of his most popular charges that involved minors and there are more. One woman even came forward and said she was impregnated by R. Kelly when she was underage, and she was forced to get an abortion. There were also accusations of videotaping without the knowledge of his partner. His alleged sex dungeon allegedly had underage girls, too.
"You may have your opinions, entitled to your opinions (opinions, opinions) / But really am I supposed to go to jail or lose my career because of your opinion"
It's not really an opinion when there's evidence and testimonies that prove your inappropriate behavior. If there's anyone who's pointing fingers at the wrong people, it's you.
"But I can tell you I've been set up"
After this line, R. Kelly seems to ramble on about having dyslexia, questioning why he became one of the most disrespected artists, and how the people around him backstabbed him. He also admits that he's going on tours just to pay his rent and that "I Admit" is his way to clear his name. According to The Outline, this part in particular is proof that the boycotting of his music seems to have worked and that it's, deservedly, taking a toll on his career.
"Now, I admit a family member touched me (touched me, touched me, touched me) / From a child to the age 14, yeah / While I laid asleep, took my virginity (sleep, gini') / So scared to say something, so I just put the blame on me"
R. Kelly opened up about being molested in his autobiography. Yes, it is a serious matter to discuss and he should seek help if he is still disturbed by it. But we hope he's not using his experience as a cop-out to the accusations against him and to justify his acts.
"They don't want me to shine, women's group, my god (shine, god) / Now don't get it twisted, I do support 'em, but why they wanna bring down the R"
He's taking a jab at the women of the #MeToo movement, accusing them of hindering his success. Sorry, but they're not the ones who had child pornography and sexual misconduct cases hanging over their heads.
"I ain't chasing these ladies, no (no, no) / These ladies are chasing me, yeah (chasing me)"
This was R. Kelly's defense against the sex cult allegations. He referenced the instance where he took in the aspiring artist who would later reveal that she was part of the said cult. He is blaming her father for introducing him to her, and also the women for trying to chase him. R. Kelly's basically calling out the women for lying. Do you think they'd go out of their way like that just to lie?
He later brought up the sex cult again, saying that it might just be a case of misunderstood rough sex. Yeah, tell that to the five women who accused you.
Art by Marian Hukom
Follow Preen on Facebook, Instagram, Twitter, YouTube, and Viber
Related stories:
R. Kelly is allegedly holding women against their in a "sex cult"
Rick Ross gives sexist reason why he won't sign female rappers on his label
Celebrity cosmetic surgeon Joel Mendez bailed out of rape arrest
Because of #MeToo, Henry Cavill was afraid to flirt