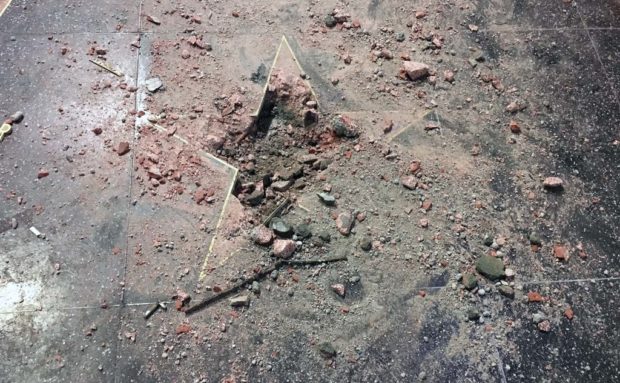 Pres. Donald Trump's star found on Hollywood's Walk of Fame was found shattered in pieces by a man using a pickax. 
The man reportedly pulled a pickax from a guitar case and started smashing the star. After that he walked away and left the tool in the scene. Everything was caught on a surveillance video, but eventually the man turned himself in.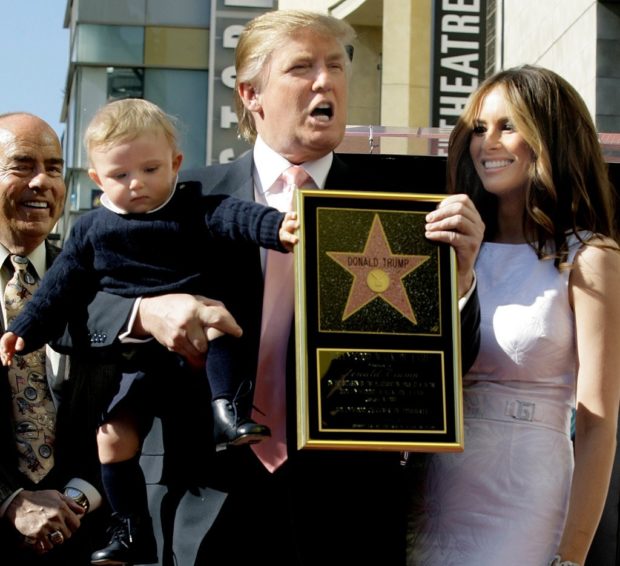 According to the Chamber of Commerce, The Hollywood History Trust will repair the star and cover it up in the mean time. 
But did you know that this is not the first time that Donald Trump's star was vandalized? In October 2016, a man attempted to remove and shatter the star by using a pickax and a sledgehammer. He got caught and agreed to pay $4,000 in damages and was sentenced to three years probation and 20 days of community service according to The New York Times.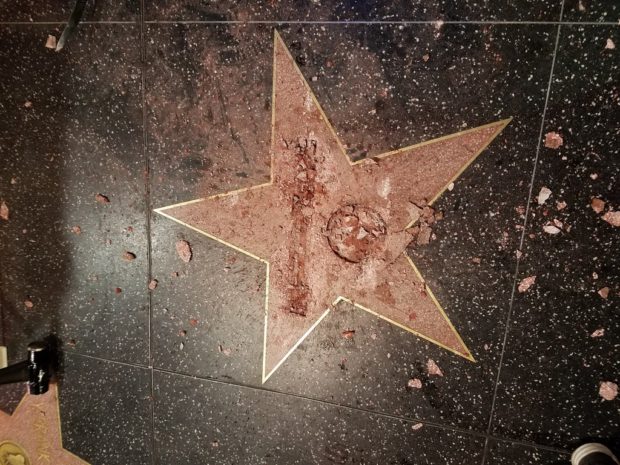 In the same year, an artist named Plastic Jesus created a fence for the star complete with mock razor wire. Other times, it was smeared with ketchup or painted in purple.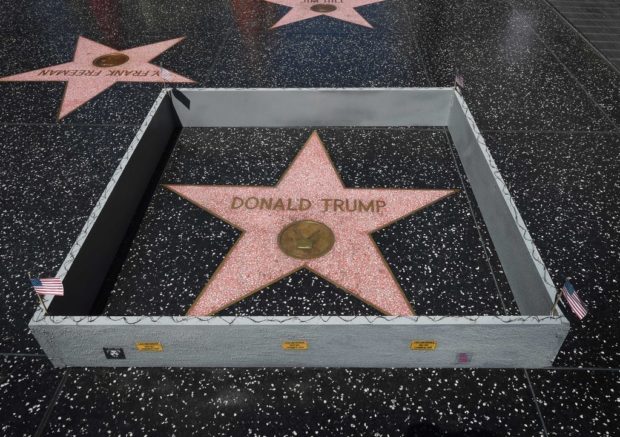 Yikes, people really have creative ways of showing their feelings towards Trump. Do you think this will be the last time the star will get vandalized? 
Photos courtesy of The New York Times
Follow Preen on Facebook, Instagram, Twitter, YouTube, and Viber
Related stories:
Today in the constant battle of Donald Trump vs. the world
If Donald Trump, Jr. was on a dating app, would you swipe right?
The difference between Emmanuel Macron and Donald Trump
Who run the free world? Women, not Donald Trump