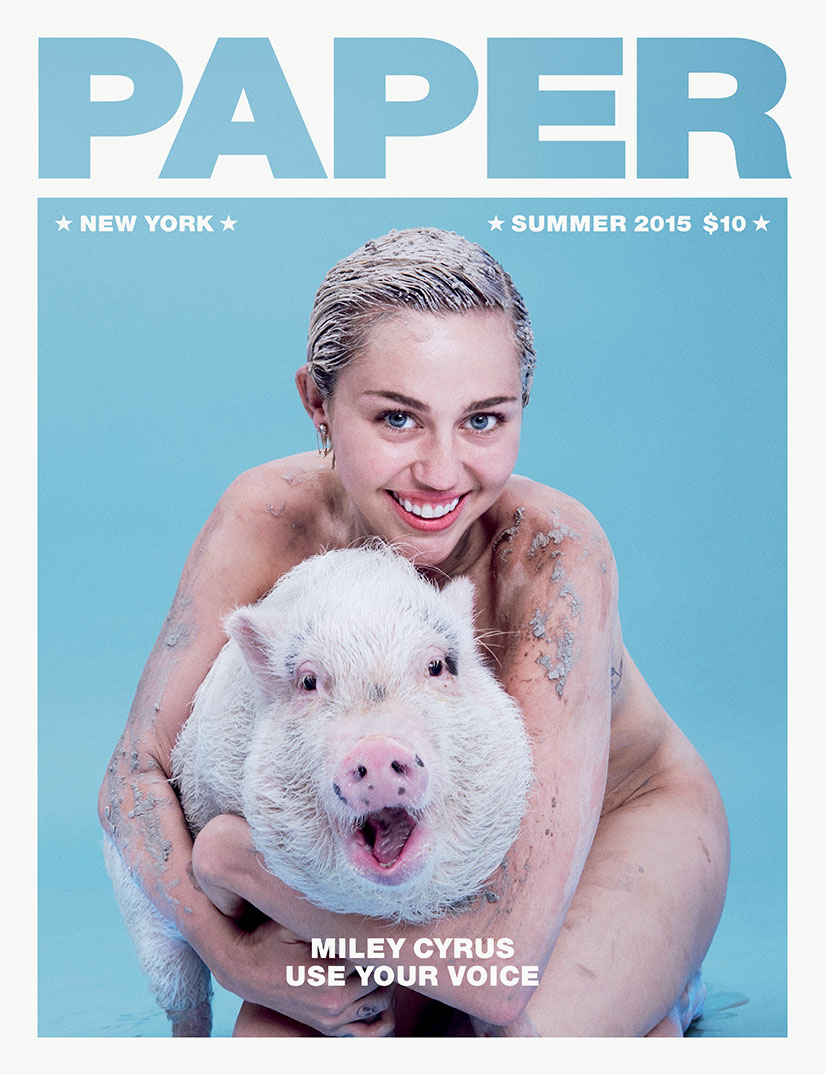 We'll just say it straight: Miley Cyrus is on the cover of the latest issue of Paper magazine. Without clothes. Covered in mud. With a pig. But she actually has a good message worth the attention-seeking devices.
Wearing a sincere smile instead of sticking her tongue out and hugging her pet pig, Bubba Sue, Miley is putting her foundation, Happy Hippie at the forefront of the feature. Happy Hippie Foundation seeks to improve the lives of homeless youth, and the LGBT youth among other deprived factions. With the cover line "Use Your Voice," Miley is out to prove that her larger-than-life personality is not just a mere publicity stunt but is also a way for her to draw attention to those sections of society who need it the most.
Even though this cover is unlike the usual glamour shots (Caitlyn Jenner, anyone?), Miley couldn't look like more of a star in this one.