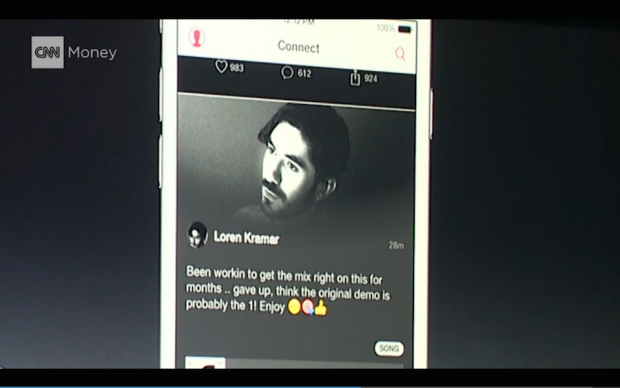 Apple's on a roll.
Last Monday in the Worldwide Developers Conference in San Francisco, Apple revealed Apple Music—their latest music service, live radio station and social network all molded into one.
This will give Spotify and other similar services a run for their money: apart from servicing users with preferred and latest music, new key features are set to revolutionize the experience.
A "For You" tab acts like a musical Siri, knowing just what music you might like, based on your preferences. It creates playlists and suggests songs by learning what you like as you go.
A live radio station called Beats 1 will be up and broadcasted worldwide, as well. Zane Lowe, former BBC DJ, will be the station's main curator.
The service also features "Connect," an opportunity for fans to connect with their favorite artists on Apple Music. Even artists will benefit from it. Just ask Drake.
"It will change the way you experience music forever," said Apple CEO Tim Cook.
Of course, we don't doubt that, Tim. But some folks take this news as an experience that's about to change how we consume music in a way that's not exactly cool. New music, radio, and artist-fan interaction? Check. Royalty percentages for the artist? They'll have to get back to us on that.  [Nylon]
Photo courtesy of CNN