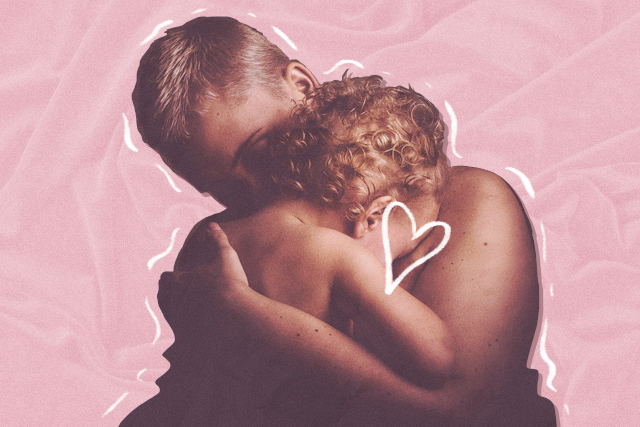 Every week, Preen tackles motherhood sans the rose-tinted glasses. Our columnists L. Juliano, Marla Darwin, Monica Eleazar-Manzano, Rossana Unson, Chrina Cuna-Henson, and Ronna Capili-Bonifacio tell their personal experiences like it is—at times frustrating, oftentimes confusing, but always enlightening.
"I'm your mom," I told her, as I carried my daughter in my arms. Somehow an introduction seemed necessary since we were meeting for the first time. The child I was carrying never spent a second in my womb and yet I wanted her to know that from that moment onwards she would be my daughter. 
While legal and administrative procedures for our daughter's adoption are still being processed, her place in our hearts is not. It had been decided from the very beginning that we would love her as if she was our own flesh and blood. 
Coming into this journey of adoption, I wrestled with some hard questions about what the future would be like for me as a mother of a child born of another. I wondered how my child would feel about her birth mom. I wondered if we would ever meet her birth mom and whether or not that was something I was supposed to be worried about. I may not have arrived at answers to all my questions but I did come to one important conclusion. I resolved in my heart that as soon as I held the child in my arms, I would be her true mother. I would be the one who will wholeheartedly and fully take on that role in her life.
She is only a few months old, but I have already begun telling my daughter the story about how I became her mother. I know that as she gets older, the story will evolve and become more detailed according to what she can handle. Eventually the day will come when I will also tell her about the woman who carried her in her womb, a woman who I know only from a distance. I will tell my daughter about her courage and strength, that amid the difficult situation she found herself in, she chose to be selfless and to love the child in her womb more than herself. To give up a child for adoption is not an easy feat especially in a world where abortion and abandonment are easily accessible. Although the pain of being given up by her birth parents is something that my daughter will one day need to process for herself, I will do my best to teach her to honor the woman who carried her in the womb for nine months.
It is not my place to decide whether or not my daughter's birth mother was a good person, or whether or not she did the right thing, or made the right choices. In fact, as a mother, it is my responsibility to guide my daughter through this journey. My responsibility is to help her grow up without resentment, bitterness, and insecurity. As painful as it is for me to think about the circumstances in which my daughter was given for adoption, I hope to teach my daughter to be grateful for the woman who first gave her life. 
To be honest, I have come to a place where I thank God for that woman in my prayers because she delivered to me one of my greatest treasures in life. After all, motherhood was never meant to be a competition of any kind. It is the selfless pouring out of yourself onto the child given to you. There is a woman who did that for my daughter for nine months before I chose to take over forever. 
I imagine that one day, I'll be telling my daughter about this woman and saying, "She was your mom too." All while making every effort to teach my daughter not to be ashamed of her past but to rejoice in the uniqueness of her story. Because of what she has been through and where she's come from, she was courageous and brave from the start… just like her mother. 
Disclaimer: The views expressed here are solely those of the author in her private capacity and do not in any way represent the views of Preen.ph, or any other entity of the Inquirer Group of Companies.
Art by Marian Hukom
For the latest in culture, fashion, beauty, and celebrities, subscribe to our weekly newsletter here
Follow Preen on Facebook, Instagram, Twitter, YouTube, and Viber
Related stories:
I realized that motherhood is not a competition
Adding work to the complexities of motherhood
The 'hood you need in motherhood
How parenting can give you a lesson on mindfulness