Along with standalone bath tubs, statement floor tiles, and indoor plants, one of the biggest trends that many interior designers predicted was that gray, along with beige and blue, would become the most popular choice for bathrooms this year.
The only problem is, gray can look a flat and monotonous. The solution? Add little touches of white or introduce hints of bright color. They liven up the space without breaking up the gray space. Scroll down to see our suggestions!
Moss Manila Octagon Beveled Mirrors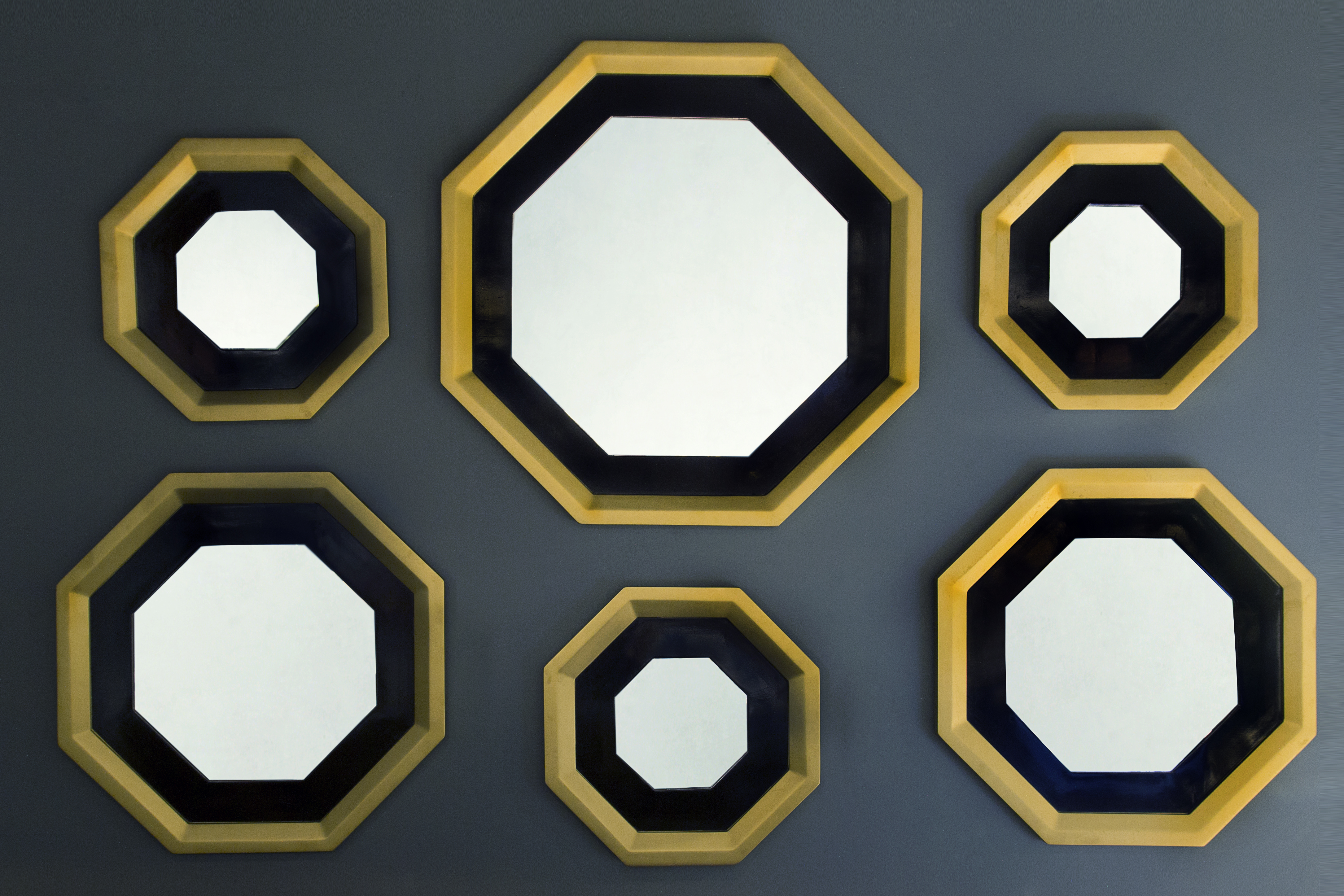 If you're going to pick an accent piece for your bathroom, you may as well start with a mirror. These octagon-shaped mirrors by Moss Manila come in different sizes—you might even be able to use the smallest one as a chic catchall for your makeup.
For inquiries, visit their website.
Crate & Barrel Cove Rope Baskets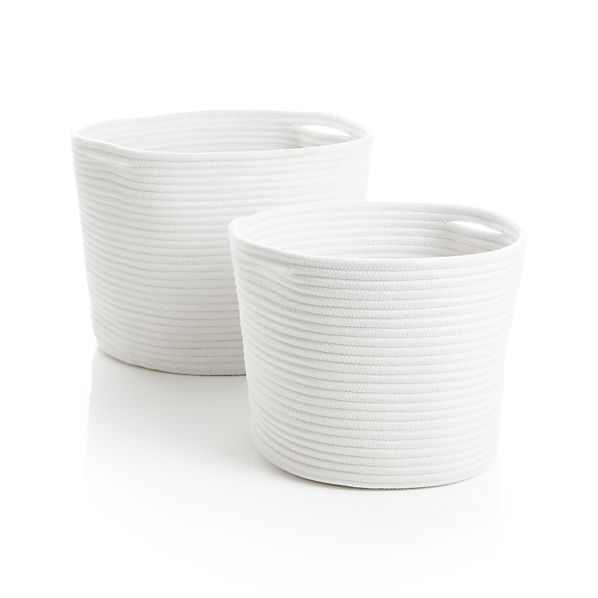 As advised by interior designer Owen Barnes of Bubbles Bathrooms in Melbourne, adding hints of white to a gray bathroom creates a touch of sophistication. Try using these woven rope baskets instead of your usual plastic laundry hamper.
Crate & Barrel. SM Aura and SM Megamall. Visit their Facebook page for more information.
FaE Acrylic Soap Dish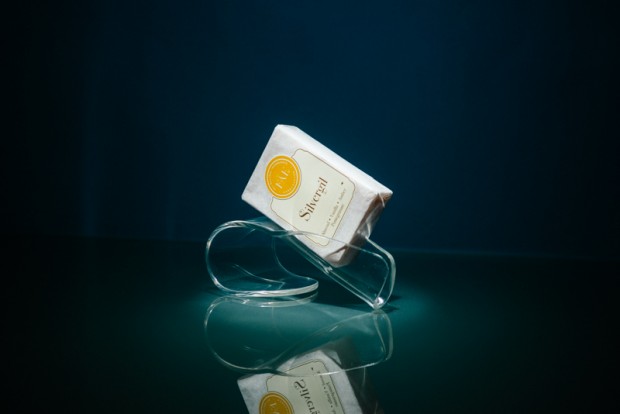 There's nothing worse than those ugly plastic soap dishes. It's even worse when they don't effectively drain water, effectively melting your luxury cold-pressed soaps. This acrylic soap dish by FaE not only makes your soap last longer, it also goes seamlessly with your gray interiors.
Available at Seek the Uniq.
Vito Selma "Malaya" Bird Hooks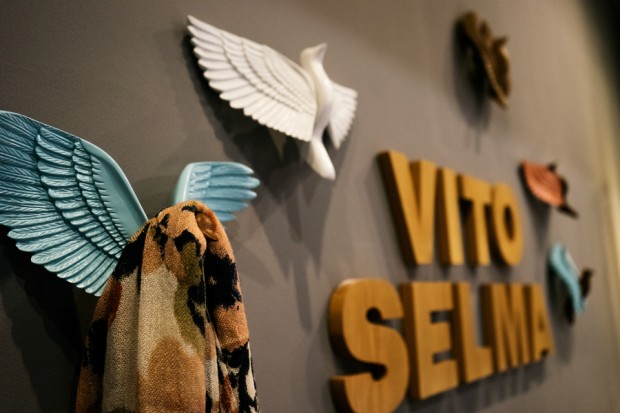 Add pops of color to brighten up your gray bathroom. These cute wooden hooks designed by Vito Selma are decorative and functional, and can hang your clothes or towels.
For inquiries, visit their website.
H&M Glass Tea Light Holder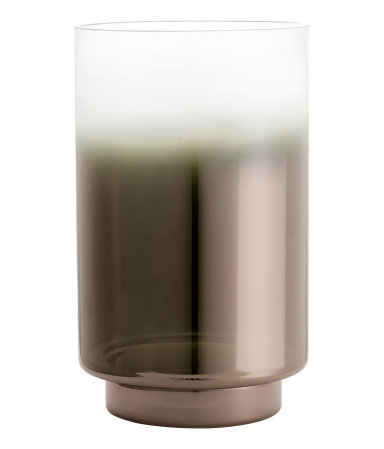 Instead of working against your newly gray walls, why not work with them? This cool space-gray tea light holder by H&M Home is the perfect decorative accent, and will help create just the right mood as you soak in your standalone tub.
Available online at H&M.
MUJI Ultrasonic Aroma Diffuser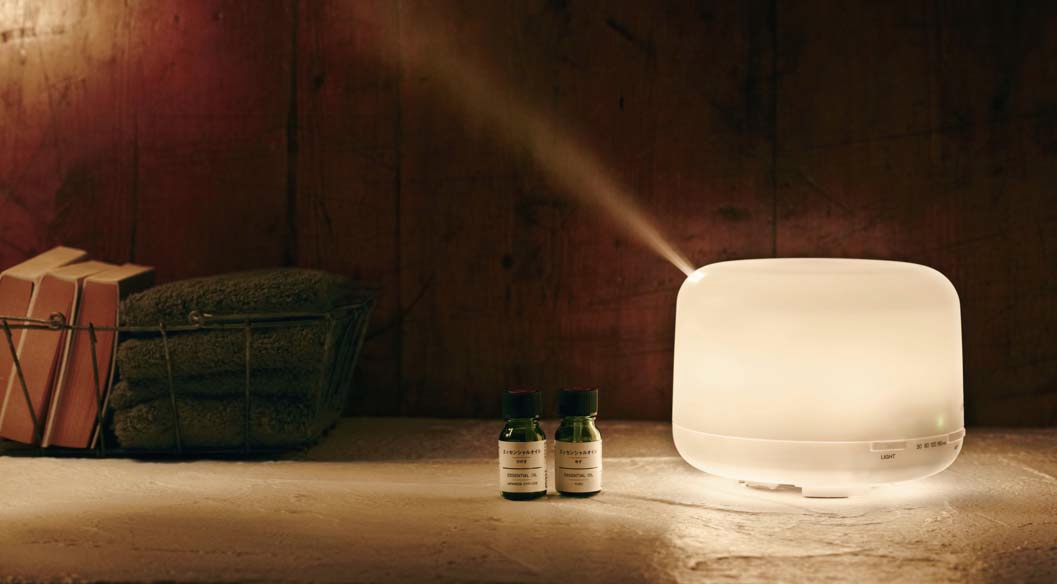 Smart lighting solutions are another key trend of bathroom interiors in 2015. So how about an accent light that also functions as an aroma diffuser? Also, unlike scented candles, where you're stuck with a fragrance until it runs out, MUJI sells a wide variety of pure essential oils you can use, in case you have fragrance ADD.
For more information on store locations, visit their website.
FaE photo by Patrick Segovia
Vito Selma photo by Jash Manuel