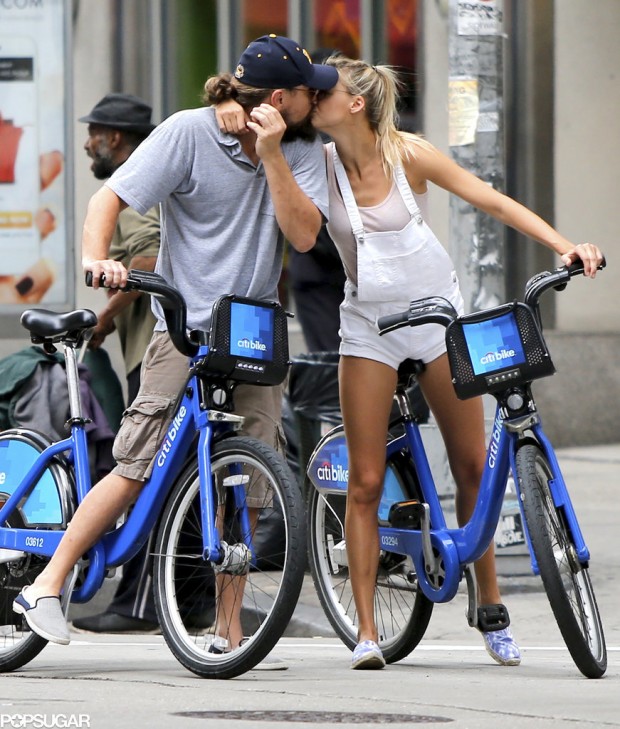 It looks like Leo has moved on from being a serial Victoria's Secret modelizer—that title went to Adam Levine before he married Behati Prinsloo. Currently, it appears he's grazing the busty pastures of Sports Illustrated.
For one, he's dating Kelly Rohrbach, model and Sports Illustrated's Rookie of the Year 2015. In a biking date in New York (with matching bikes to boot), the two was spotted kissing at a street light in between their outing.
The new couple apparently has a penchant for PDA. The two attended the CFDA Awards After Party, and were reportedly flirting for everyone to see.
"They were very flirty, she draped her legs over him and chatted intimately," said a source.
We're happy for you, Leo. But whatever happened to that supposed romance with Rihanna?
Photo courtesy of Popsugar