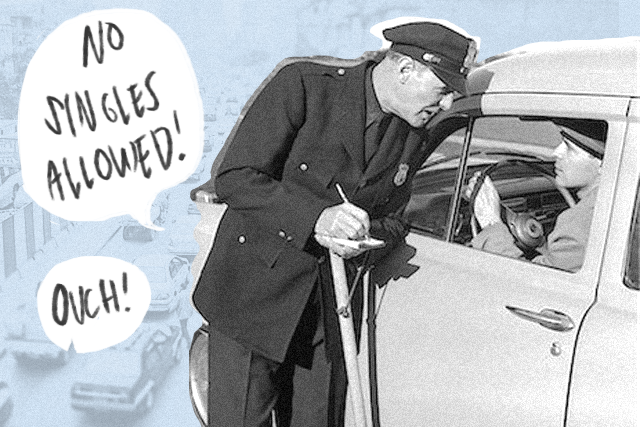 Whether you're online, listen to the radio, or watch the news, you've probably heard of the new single-passenger car ban. After being approved last Tuesday by the Metro Manila Council, these vehicles aren't allowed to pass EDSA during rush hours. It is important to note that this will affect driver-only private vehicles.
According to MMDA general manager Jojo Garcia, this is going to be implemented because based on data, almost 70 percent of cars that pass through are driver only. Inquirer.net also said, "All lanes of EDSA will be allotted for high occupancy vehicles (HOV) or vehicles with at least two individuals—including the driver, during rush hours." As of writing, some guidelines still need to be ironed out, like if the scheme will affect the entire stretch of EDSA.
The tentative implementation date of this scheme is Aug. 15 but MMC and MMDA might want to really think about this new rule. Sen. Grace Poe voiced her opinions on the matter. "Maybe (the MMDA) could have a day where they could try it and see what would happen." She also said, "Unless you can guarantee that illegally parked vehicles in the Mabuhay lanes and other areas would be removed and cleared these in coordination with the local government, do not say that vehicles would be banned from EDSA." The report on Inquirer.net also stated that those who will be affected should be given alternatives that will work for them.
This scheme was also made to encourage people to carpool as to save space on the road. I understand that this will be implemented with good intentions. I have gotten stuck in traffic on EDSA many times but I feel like there can be other solutions. As hectic as it is to pass that route, it can sometimes be the most convenient one. So, I do agree with Sen. Grace Poe, unless there are better alternatives for motorists affected, I think this should be put on hold.
And some netizens agree as well. One even pointed out that if this is supposed to encourage to take public transportation, they should fix that as well.
I don't get the implementation of private vehicles who only have 1 passenger not allowed in EDSA. Are they advocating carpools na or trying to let people use public transportation?

NAKITA NA BA NILA YUNG MGA TREN NATIN?

— Law Students of Manila (@LawStdntsofMNL) August 8, 2018
Another netizen also listed some of the people who will be affected like single working parents.
Banning driver only cars on Edsa during rush hour will affect people who:
1. Can't afford chauffeurs
2. Single working parents
3. With small families
4. Healthcare professionals with >1 hospital
5. Have dropped off carpool mates or kids at school.

— Leonard Pascual (@drbrainhacker) August 9, 2018
A woman also spoke up saying how she will be affected as well. "I work so hard, pay my taxes, follow rules—just to make sure I am comfortable sand safe getting to and from work? How will I do it now???"
Dear @MMDA – you will ban single passenger cars in edsa during rush hour – have you considered people like me ? I work so hard, pay my taxes, follow rules – just to make sure i am comfortable and safe getting to and from work? How will i do it now???

— agnes littaua (@alitt) August 9, 2018
How do you feel about this soon to be implemented rule? Leave your thoughts and reactions in the comments section below.
Art by Marian Hukom
For the latest in culture, fashion, beauty, and celebrities, subscribe to our weekly newsletter here
Follow Preen on Facebook, Instagram, Twitter, YouTube, and Viber
Related stories:
Social media unites in sharing public transportation horror stories
Doing the "In My Feelings" Challenge here might get you a P15,000 fine
The horror of Manila traffic as told from the passenger's seat
What to remember to keep your road trip safe