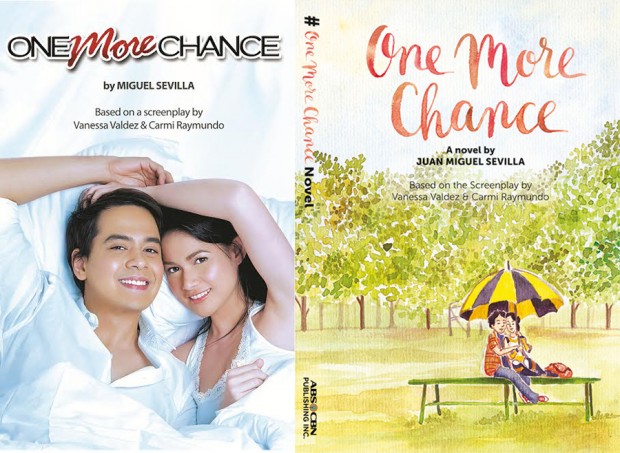 Eight years after the movie came out, we still can't get over the issues and questions raised in the course of Popoy and Basha's relationship. Every now and again, someone will tweet their favorite line or share their favorite scene via a video clip from YouTube. It doesn't matter if you've never had a relationship or if you've sworn off love. There is no getting over One More Chance.
Juan Miguel Sevilla knows this and he has come up with the cure to our hangover (or maybe found a way to make it even worse). Next week, the novel version of the hit film will hit bookstores. You read that right. You can now fully immerse yourself once more in this guilty pleasure that has turned into a cult classic, a landmark film, and the original source for modern-age wisdom on matters of the heart.
As we couldn't stand our excitement and anticipation, #TeamPreen asked Juan Miguel in an exclusive interview about what to expect from the book and if he can give us any spoilers to tide us over till we can finally get our hands on the actual text.
What do you have to say about One More Chance as a pop culture phenomenon?
The movie made it acceptable to gush over Filipino mainstream movies similar to it. All of a sudden, closet local movie fans are quoting lines from Popoy and Basha without fear of appearing baduy to their friends. Everyone, from people on the street to your boss, has memorized the line: "You had me at my best, she loved me at my worst."
People like to point out it's because of the lines but dialogue alone doesn't make a film great. It's a combination everything, but essentially it was how raw the emotion was on screen. You could say One More Chance is a watershed film for romantic movies in the Philippines. These aren't characters cursed by fate or suffering in poverty, wanting to get revenge—they now resemble you and me, and our friends. They talked like you and me (albeit in a slightly more articulate way) and they are able to say things we want to say  and deal with problems we face every day the way we wish we could.
Usually, movies are based on popular books. What made you want to write a book based on a popular movie? And how soon after seeing the film did you want to write a book patterned after it?
The idea actually came from one of the screenwriters. I didn't want to do it at first, particularly because it worked so well on screen that I wasn't too sure how it would translate on the page. The movie also has a hardcore fan base that treats the text of the movie as sacred, so any changes done were made very carefully.
We had several discussions as to how we should approach it, whether it would be a prequel or a sequel, but we decided not to mess with what works and simply retold the story with additional scenes from the past, present, and future. It's sort of a companion piece to the movie.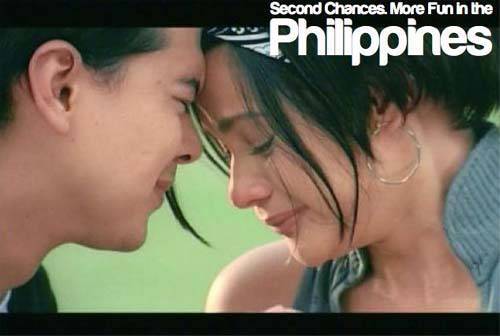 How long did it take for you to see this book to fruition?
From when they approached me to do the book until I sent the final manuscript, it took me a few weeks shy of half a year, which is pretty short for writing a novel but considering the text is already there, it was a totally different experience from writing it from scratch.
What were the difficulties that you encountered in writing the book?
It's a totally different language in terms of telling the story. Basically, you just have words in place of the lighting, the acting, and the musical score. That's why capturing the feeling of the movie was difficult. Rewriting something that people have memorized from start to finish was also hard. A lot of times, you tiptoe through scenes that might just be someone's favorite part, so there's a lot of balance between the movie and my own take on the story.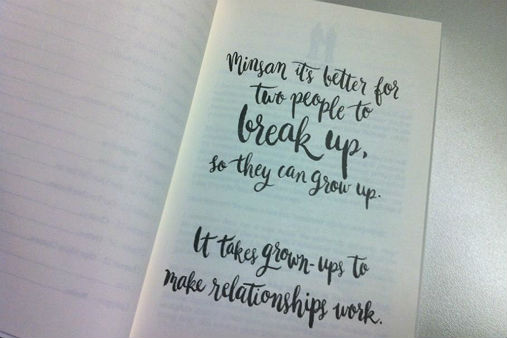 Will there be more quotable lines in the book than compared to the movie? Can you share your favorite one?
Hopefully, more. The idea was to retain all the memorable lines from the movie and further enrich the story. From the movie, my favorite line from Basha has always been "I want to stop wondering, 'What if?'" I want to know what is," which actually reads better on the page that onscreen, in my opinion. I tried to give that line a twist towards the end of the book, just to tie up everything.
Will the book also explore the back stories of the main characters and also of their friends?
Yes, and it is actually one of the main reasons why we wanted to do the book. There are so many interesting characters in the movie that it's a shame we didn't get to know them too well because of the limitations of the running time. And since the movie was mainly about their breakup, the book also explores Popoy and Basha's love story: their first meeting, how Popoy proposed and so on.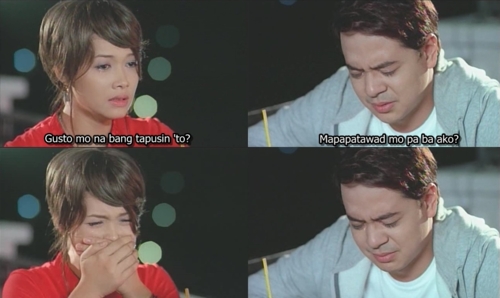 What can fans of the movie—the ones who've watched it again and again and can quote from it from memory—look forward to discovering in this book? 
The movie will always be with us and will be quoted for decades to come. I was joking with one of the original screenwriters that my only wish is that I don't ruin the fans' love for the movie. That's probably the worst thing that can happen. This book is really for those who want to know more about Popoy and Basha's love story: what happened before and what happened after the credits rolled. It's for those who love the story so much and want to experience it in a different way.