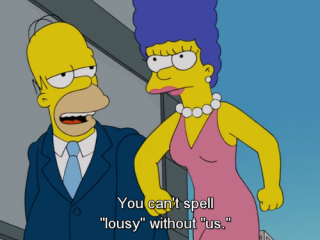 In news that might delight feminists everywhere, The Simpsons executive producer Al Jean revealed to Variety executive editor for TV Debra Birnbaum that Marge and Homer Simpson were going to get a legal separation in the show's 27th season. Since then, a barrage of overreactions flooded on Twitter and Al took to his page to clarify the news:
.@thesimpsons #EverySimpsonsEver I DIDN'T SAY Homer and Marge are breaking up I said they are BIGGER THAN JESUS.

— Al Jean (@AlJean) June 10, 2015
While it would be sad to see TV's longest running couple separate, we also couldn't help but think that maybe, Marge, Lisa, and Bart might be better off without their drunken dolt of a father, no matter how loveable he may sometimes be. Though it may spell the end of our childhood, we need to take a cold hard look at the guy we call our homie: He's a drunk, he's lazy, he's kind of an idiot, and he's a narcoleptic (which is inconvenient, though not entirely his fault).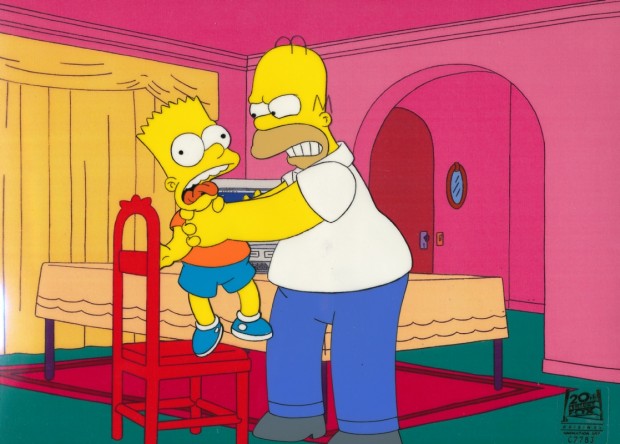 But more disconcertingly, have you ever noticed how he sometimes flies into a scary rage whenever Bart does something wrong? How he belittles Lisa's academic achievements? And of the many failings he's had as a husband, perhaps the worst is that in the 27th season, he is going betray Marge by falling in love with a pharmacist voiced by Lena Dunham.
In the original interview that Al gave to Variety, he states:
In the premiere, it's discovered after all these years Homer has narcolepsy and it's an incredible strain on the marriage. Homer and Marge legally separate, and Homer falls in love with his pharmacist, who's voiced by Lena Dunham. We'll have cameos from the other women from "Girls."
Despite all this, people have taken to Twitter to express their sadness, shock, and disappointment over the supposed dissolution of their marriage.
The Simpsons are getting a divorce & Homer falls in love with a character voiced by Lena Dunham of all people? Talk about jumping the shark.

— Judson Tomaiko (@JTomaiko) June 10, 2015
https://twitter.com/JeromeBill_/status/609130831332941824
https://twitter.com/jasminekeclipse/status/608701459065012226
Of course, we're well aware that The Simpsons is a comedy and without Homer, it just wouldn't be the same. (And the show wouldn't nearly be as successful.) But in some alternate universe where everyone gets what they deserve, we sincerely hope that all of the Marge Simpsons of the world are happy—with or without their Homers.