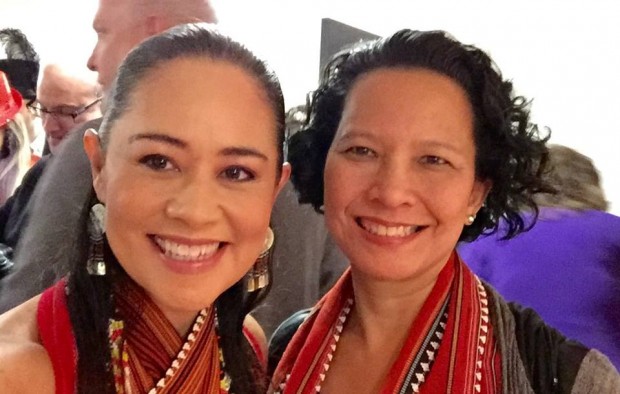 Three years after actress Monique Wilson came out to Philippine Daily Inquirer columnist Dolly Anne Carvajal and told her that she was considering entering into gay marriage, she's finally making good on the proposition. In a ceremony that will take place at Notting Hill in London (yes, the same one where a pre-douchey Hugh Grant made a movie with Julia Roberts), Monique will wed her partner of 17 years Rossana Abueva.
The announcement arrived in an invite that was sent out to their family and closest friends, which reads:
After seventeen years together, come celebrate our seven–year civil partnership into a more revolutionary commitment: marriage (in the eyes of the law), but really—the re-affirming of our radical union with those who have lived and laughed, cried, and celebrated, rallied and protested, created and adventured with us these last seventeen years. Plant and ignite more fires with us!
Monique first rose to fame when she became Lea Salonga's understudy in the West End production of Miss Saigon in London. In the same interview with Dolly Anne, she revealed that Lea had known about her sexuality since their Saigon days. "For many, many years, I mean I didn't consciously blurt it out in press conferences. I wasn't afraid or ashamed… I just didn't feel the need to shout it out because it might distract from my work," she said.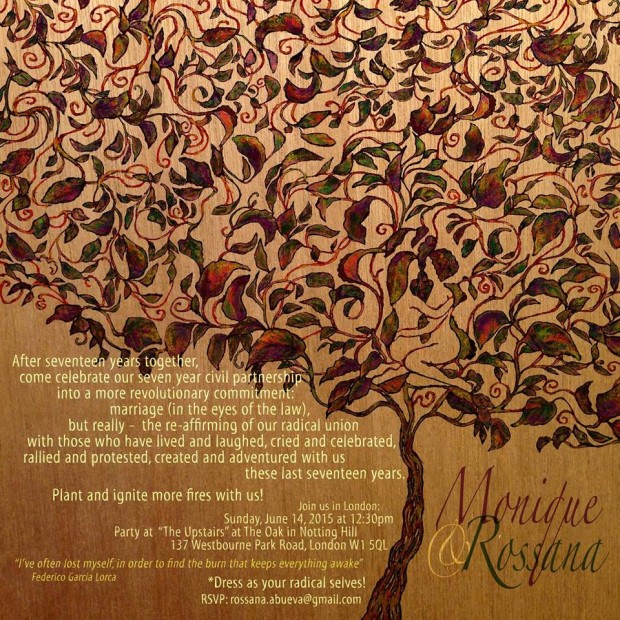 Her long-time partner Rossana is an executive director for global product management at Standard Chartered in Singapore. "It's been great, solid. I think any relationship must be based on mutual respect and shared values. That's what matters in the end," Monique says about their relationship.
Congratulations and best wishes to the happy couple!
Photos courtesy of Rossana Abueva's Facebook page