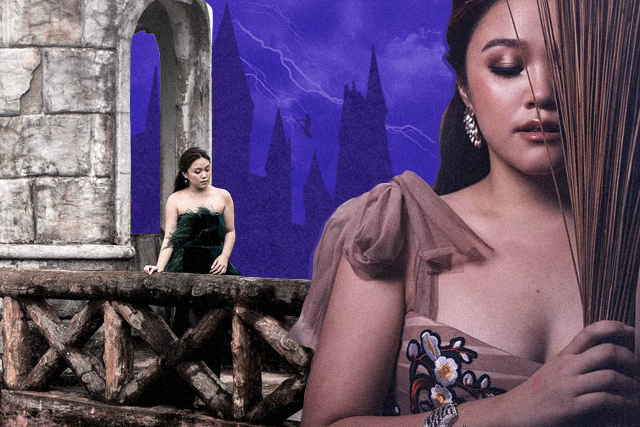 It's every girl's dream to have a big, beautiful birthday party where they can have fun and invite their loved ones at least once in their lives. That's why we've seen so many 18th birthday parties that are oh so grand, it's crazy. And we're adding the debut of student Alyanna Gopez to this list.
We chanced upon her Harry Potter-themed party through a highlights video by Art of Gelo. It showed the Marriott Hotel ballroom which was transformed into Hogwarts' Great Hall, complete with floating candles. While outside, there was a replica of the Hogwarts Express, the Weasley car, and guests go through Diagon Alley (renamed Alyanna's Alley) before finding their seats. I honestly feel like my descriptions don't give it enough justice so you have to see it for yourself:
We reached out to Alyanna to find out more about how she and her family and friends pulled off such a splendor for her 18th. Plus other details we were curious about like the dresses, the food, and even the presence of some special people in Alyanna's life. Read on to find out more.
How long did it take for you guys to come up with the whole concept, as well as the elaborate Hogwarts design?
I actually wanted to have Harry Potter as a theme for my debut since the beginning, but I had trouble conceptualizing it because it wasn't exactly a "girly" theme. When I talked to some of my family and friends about it, they were so excited and gave me so many ideas that I became sure. Most of the things we put in the debut itself, like the Patronus, the Alley, everything, was from everybody's inputs.
Who designed the venue and how did you ultimately decide to incorporate elements from the Hogwarts Express, Diagon Alley, to Platform 9 3/4?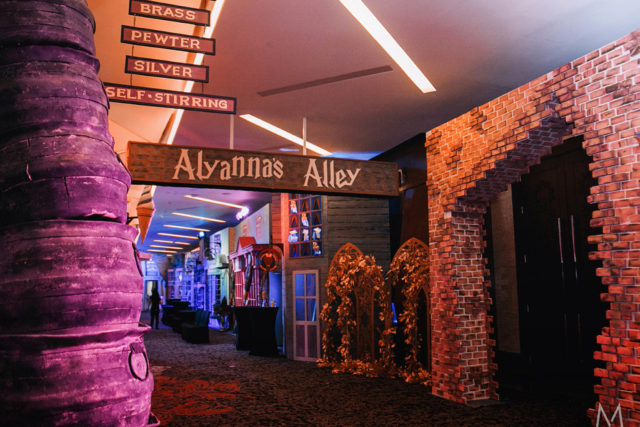 Although it was my dream, the actual idea of making the replicas didn't come from me. I couldn't even dream of building an actual Diagon Alley and a train for my debut, it all sounded crazy. It was my mother who went above and beyond to make it into a reality. She called in a lot of favors from her close friend, tita Claudine Valerie Vivar-Sycip who did the ballroom decor, and my best friend's uncle, tito Larry Natividad who made Diagon Alley and Platform 9 ¾, and the floating candles inside the ballroom.
How many dresses did you try on and how did you narrow them down for the debut? Also, who designed the dresses?
View this post on Instagram
There wasn't a long discussion of how many dresses I would wear on my debut. Jeff [Galang] was a really big help, so planning for the outfits was really easy and fun. We decided on five outfits early on, and we decided that the designers would be Mara Chua, Mak Tumang, Louie Salazar, and Paolo Blanco.
Was the food inspired by Harry Potter too? If so, what dish surprised you the most in terms of how it was presented IRL?
A lot of the food was inspired by Harry Potter. There were the pumpkin pasties, broomsticks made of cheese, chocolate pralines that we had drop down from above with tiny parachutes. There was also my birthday cake which was a replica of the one Hagrid gave to Harry on his 11th birthday. My favorite was the butterbeer though. We wanted to get the taste as close to the ones we had when we went to the Wizarding World of Harry Potter. Going by the feedback of our guests, I'm happy it seems we were able to nail the butterbeer's taste!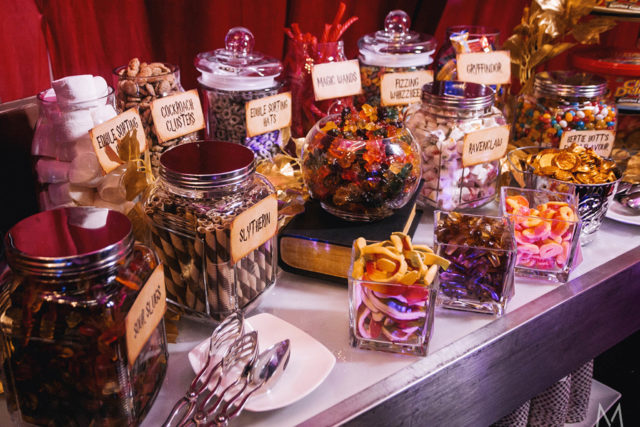 Were there any weird snacks or candies for the giveaways?
Some of my invites were actually chocolate frogs. Which was really hard to give out because I had to make sure the chocolate didn't melt.
For the production numbers, what kind of performers were present? 
A lot of the performers were my friends and family. Luckily, although their schedules were hectic, most of my friends and family were super understanding and went to as much practices as possible, so I'd only have to stress about getting my parts right. Slow dancing with some of my closest friends was a bit awkward for me, TBH.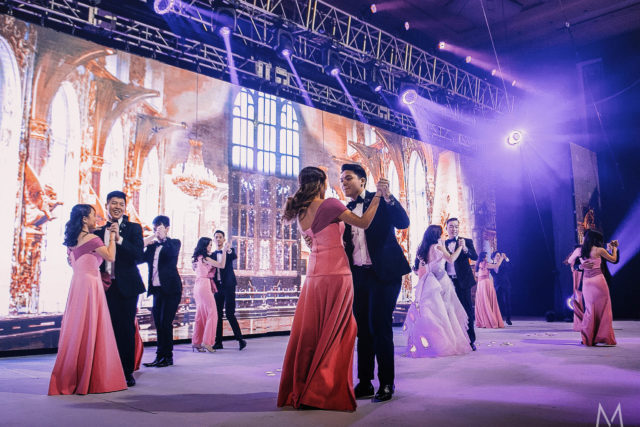 How did you train for your dance performances—were you already a dancer or was it your first time?
I really REALLY do not know how to dance so I really had to work hard to memorize the steps and I also had to watch videos of myself too.
Was your crush present at the party and did you dance with him?
The funny thing is, everyone who has ever been my crush was at my debut and I'm really good friends with some of them so I did get to dance with some of the boys I used to like. But I don't like anyone right now so I guess I didn't get a chance to dance with my crush.
Do you have any siblings and do you all like celebrating milestones?
I do have siblings! My debut was actually a celebration of me, my mom, and my brother's birthdays.
How did your parents help throughout the debut preparations?
My parents really had to work double or three times as hard just to enable me to have this debut and it's already more than what I deserve. My mom really made me believe that nothing is impossible if you really work hard for it. She made me believe that dreams can be a reality, and that's something that I think will already stay with me for a lifetime.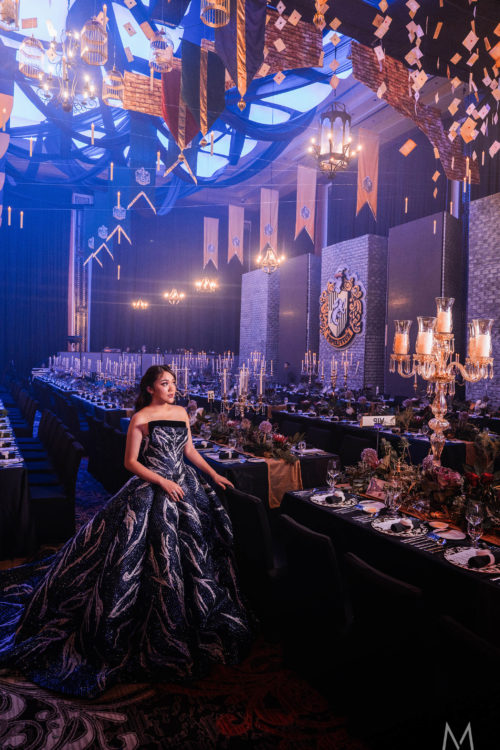 So, do you have any plans for your next themed birthday party (for your 19th or maybe 21st)?
In my opinion, having a themed debut is like sharing your special day with people you love and Harry Potter is such a huge part of my life that I'm still overwhelmed.
Art by Marian Hukom
Photos courtesy of Alyanna Gopez's Instagram account and Metro Photo
For the latest in culture, fashion, beauty, and celebrities, subscribe to our weekly newsletter here  
Follow Preen on Facebook, Instagram, Twitter, YouTube, and Viber
Related stories:
These celebrity debuts were just as extravagant as weddings
Make your Potterhead dreams come true by transforming your home into Hogwarts
How many designer gowns did Isabelle Duterte wear for her pre-debut shoot?
Celebrate your birthday month with the most outrageous looks, here's how