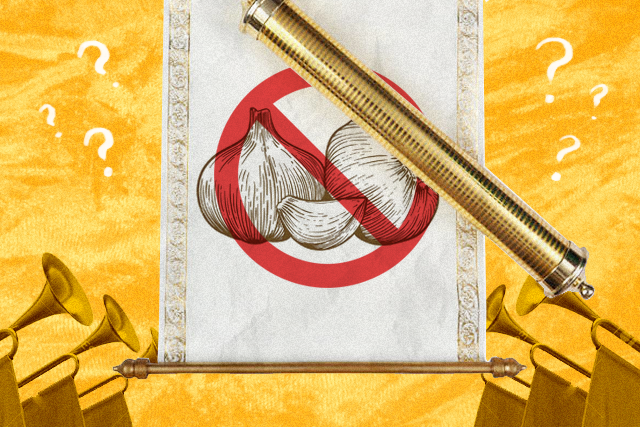 Time and time again, we've seen Meghan Markle break several royal traditions and rules from her choice of clothing to holding Prince Harry's hand in public. In case you didn't know, there are actually many rules that the royal family has to follow. For someone growing up in the family, it probably comes second nature to them. But, for someone who is married into it like Meghan, they might not understand and need time to adjust.
According to Marie Claire, here are some of the rules they have to follow.
1. PDA is looked down upon
2. They cannot have political views
3. They cannot eat shellfish
4. Women have to wear hats to formal events
5. No garlic at the palace
6. Women have to sit a certain way
These are just a few, but you get a general idea of what the rules cover, pretty much everything. These were all made for specific reasons like making sure everyone looks prim and proper. However, for those on the outside, these seem like over the top and unnecessary rules.
Meghan has been able to break some of these rules but she might have to conform eventually. Her most recent fashion choice of wearing trousers was reportedly not favored by the Queen since she prefers women in the family to wear dresses and skirts. But, should Meghan give in or should the rules be changed?
Some might argue that in this day and age, these rules are outdated, that they should be more loose. Somehow, I agree with that. I find it strange that these rules are set in place. However, I understand the importance of sticking to tradition and keeping cultural practices going.
How about you guys? What do you think of the royal family rules?
Art by Marian Hukom
For the latest in culture, fashion, beauty, and celebrities, subscribe to our weekly newsletter here  
Follow Preen on Facebook, Instagram, Twitter, YouTube, and Viber
Related stories:
Meghan Markle's fashion choices might be stirring drama in the palace
Meghan Markle managed to wear a tuxedo without breaking the royal dress code
Prince Harry didn't hold Meghan Markle's hand during a recent royal event
Meghan Markle and Prince Harry's public kiss is now a meme
Prince Harry might not want Meghan Markle to wear a tuxedo