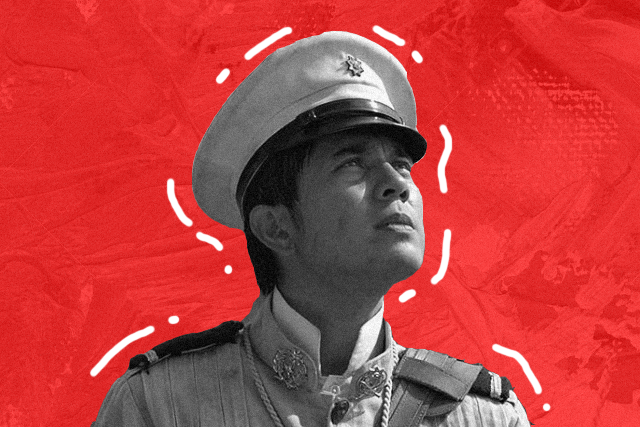 When I first started writing this, I literally just finished watching Goyo: Ang Batang Heneral, so all the feels are still in tact. Before everything, I would like to say that I entered the cinema having the highest expectations for this film. Like everyone else, its predecessor, Heneral Luna completely blew my mind. Ever since the young general appeared at the end of the movie as a teaser to the sequel, I was waiting eagerly for it.
While Heneral Luna tells the story of Antonio Luna leading the Philippine Revolutionary Army during the Fil-Am war despite resistance from his own countrymen, this time around, the fight for freedom continues with the focus now on Gregorio del Pilar, our youngest recognized national hero, and the fateful events that led to the historical Battle at Tirad Pass.
Believe me, I wanted to love this movie. I have the greatest admiration for Jerrold Tarog, and have been a fan of his ever since Faculty. Plus, come on, it's Paulo Avelino. There's Carlo Aquino, too. But overall, I honestly found that it fell short on my expectations. Of course I expected for it to be different, but there were several elements I thought were lacking in this sequel. I think the humor in Heneral Luna felt more organic, and the scenes more emotionally piercing despite it having less war scenes. I also think that Goyo could have been shorter, as some scenes felt too dragging. There were questions left unanswered, too. For one, we never got to see what happened to Goyo's brother. There was just too much interactions between the two in the first hour of the movie, I find it bizarre for him to have been dropped completely by the end of the film.
But despite these holes in the story, the cinematography is undeniably impeccable. There were several ingenious shots and editing, which echoed Goyo's inner struggle–one of the recurring themes in the film. While Heneral Luna was too explosive a character, you can't not love him; Goyo, on the other hand, was more complex. You either love him or hate him. He's definitely made some questionable decisions, but I think his follies and self-doubts are believable, given his youth. The struggle in Goyo's character was intriguing. I believe director Jerrold understands that he is at that age where title and romance is important to him. Unlike Heneral Luna, he hasn't a full grasp of his principles yet, but rather, is in the process of honing them. I'm not convinced Goyo has completely redeemed himself as a hero even after his death. It felt unclear as to whether he made peace with himself about being blindly loyal to a selfish and erring president instead of a principle as soldiers ought to be (a theme that's super relevant today).
Maybe it's just me, but Jerrold Tarog's version of Goyo and the battle fell short to the Gregorio del Pilar and Battle at Tirad Pass I had in my mind. Maybe I've put his heroic title too up in the pedestal, so how the film humanized him came as a shock. It makes me wonder how genuine the cinematic portrayal was to the real historical person. There was honestly a moment where I wondered if it's better for me not to have seen it. I mean, imagine meeting your hero only to find out he come's up short to your expectations. It's pretty heartbreaking. But then again, I would never pass up on seeing movies such as this that effectively forces me to think long after the film has ended.
I'm still excited for the next leg of this historic series. I'm still a huge fan of Jerrold and just as before, I will eagerly wait to see his interpretation of Manuel Quezon's story, the next hero in the sequel.
Art by Marian Hukom
For the latest in culture, fashion, beauty, and celebrities, subscribe to our weekly newsletter here  
Follow Preen on Facebook, Instagram, Twitter, YouTube, and Viber
Related stories:
A compilation of Paulo Avelino's most epic #AskGoyo responses
Watch Maja Salvador get drunk and admit her feelings to Paulo Avelino in new movie trailer
Paulo Avelino can't stop tweeting Funny Kasal posters
Watched I'm Drunk, I Love You? Here are 6 more films with best friend plot lines