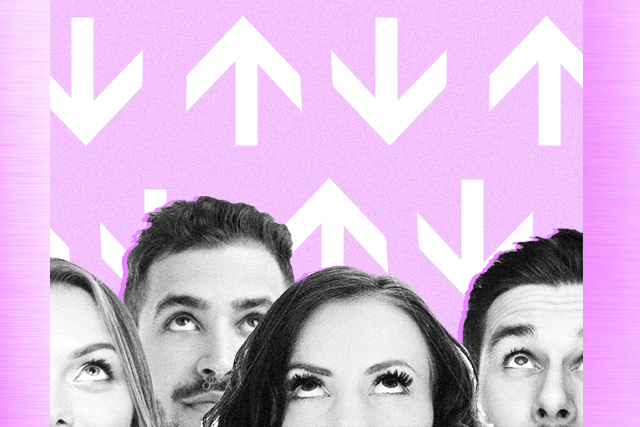 Whether we like it or not, we're always pushed into situations where we are surrounded by strangers. This happens when you're commuting to work, at a party, or shopping. As frequent as this happens, you might be forgetting some key etiquette tips that make sure you're not ruining anyone's fun. We've listed some down for watching a movie, the dance floor, and even the theater, but we wanted to add something else you may have forgotten: the elevator.
We ride elevators more often than you think and you might even be breaking some unspoken rules. Recently, I've had my fair share of unpleasant elevator rides in my boyfriend's apartment building. He moved in a few months ago and some of his neighbors aren't great at keeping the elevator sacred. To make sure you're not breaking any of these rules either, keep reading.
Don't hold it
If someone is close to the doors, it's perfectly fine to hold. However, do not hold the open button for someone you're with if they're far away or not even out of their apartment. Follow this tip especially if there are other people in the elevator with you.
Shhh
Elevator rides are very short so keep your conversations to a minimum. Pause what you were talking about and continue once you step out.
Make room
If you're in a larger elevator and you stop on several floors, don't forget to make room so that other people can step in. Also make sure that you respect other people's personal space, please.
No calls
In relation to keeping quiet, don't make or continue any phone calls. Not only will you be making noise, but the signal will most likely be weak. Trust me, you don't want to be that one person shouting "Hello? Can you hear me? I'm in the elevator."
Step to the side
Just like boarding a train, wait for people to exit before you enter the elevator. You should also step aside for people who are getting out.
Use your words
Once you stop on your floor, don't push your way through, say "excuse me" so that people can start making room for you. It's simple but it works.
Art by Marian Hukom
For the latest in culture, fashion, beauty, and celebrities, subscribe to our weekly newsletter here  
Follow Preen on Facebook, Instagram, Twitter, YouTube, and Viber
Related stories:
Dance floor etiquette tips from a regular club-goer
Let's talk about movie etiquette and what you shouldn't do
Jenny Slate's phone etiquette makes me wish landlines were still a thing
Spoiler etiquette: The new rules of watching TV & movies